The Young Professional Excellence Award recognizes an emerging nonprofit professional who has made a significant contribution to their organization through their effectiveness, dedication, perseverance, innovative thinking, and interpersonal skills. This award is targeted at professionals 35 years of age or younger. The finalists for the Young Professional Excellence Award are:
Portia Abernathy, Boston Ballet

Portia Abernathy serves as the Assistant Director of Boston Ballet's Department of Education and Community Initiatives. The department's vision is to cultivate and educate a new generation of lifelong arts advocates and participants through education programs, community events, workshops, and performances, which serve 4,000 students each year. Portia has worked tirelessly to expand the inclusion efforts of Boston Ballet and make ballet accessible and relevant to everyone. One of her most outstanding innovations has been the creation of the Adaptive Dance Training, which has allowed Boston Ballet to increase its reach and impact to students and families of all needs and abilities. Portia continues to identify gaps and opportunities to grow education and community programs while gaining support from all levels of Boston Ballet, from professional dancers to faculty and staff.
Courtney Bridges, Small Friends on Nantucket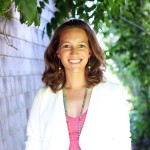 Courtney Bridges is the Director of Small Friends on Nantucket, an early education and care center serving children ages 3 months to 5 years. Small Friends helps meet the needs of working parents by providing young children of Nantucket with high quality early education and care year-round. Courtney leads the organization with positive creative energy and a passion for teaching and mentoring. Under Courtney's leadership, Small Friends has been able to close its operating gap by 20%, serve at full capacity, and implement a teacher training program to increase sustainable employment opportunities on Nantucket. As a result of her vision, dedication, and drive to support staff development, the organization now has a full complement of qualified teachers, a high level of professionalism and innovation, and an improved communications and social media strategy.
Allie Hunter McDade, Police Assisted Addiction and Recovery Initiative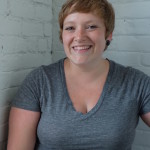 Allie Hunter McDade is the Executive Director of the Police Assisted Addiction and Recovery Initiative (PAARI), which supports police departments working with opioid addicts. PAARI helps law enforcement agencies establish pre-arrest programs that create bridges to treatment and recovery programs. Allie has built several innovative and effective strategies to fight opioid addiction, such as embedding social workers and peer recovery coaches within police departments. Since PAARI's founding in June 2015, the organization has worked with more than 200 law enforcement agencies from 29 states. PAARI has distributed over 9,000 doses of 4mg nasal naloxone, helped more than 11,000 people enter treatment, and changed the conversation about law enforcement's unique role in addressing the opioid epidemic. Allie is a dedicated advocate and forward thinker who believes deeply in the power of strong partnerships and community engagement.
Olu Ibrahim, Kids in Tech, Inc.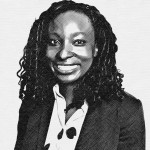 Olu Ibrahim is the Founder of Kids in Tech, a nonprofit startup whose mission is to create the next generation of tech innovation leaders in mid-sized cities through after-school programming. Olu knows from experience that early engagement is key in developing tech talent; she helped her father build their first family computer at age 7. Under Olu's leadership, Kids in Tech launched its first program, after-school tech clubs, partnering with school districts and youth development organizations to provide hands-on tech learning projects led by trained STEM professionals and educators for children ages 8 to 14. In these clubs, students learn everything from typing to advanced coding and gain access to the tech world via field trips and workshops. Kids in Tech promises to fill an important gap in STEM programming for youth.
Matt McArthur, The Record Company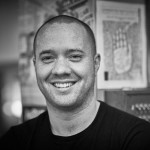 Matt McArthur founded The Record Company when he was 19 with the goal of building an affordable freelance recording studio. Eight years later, The Record Company is a music incubator on a mission to bring sustainability and recognition to Boston's music scene, with a commitment to universal access regardless of age, race, or socioeconomic status. Under Matt's leadership, The Record Company's recording studio hosts more than 850 recording sessions for more than 3,000 local musicians annually. The organization has also commissioned new works from Boston-based artists for its "Boston Sessions" compilation album. Currently, Matt is using his unique ability to relate to and connect artists and institutional resources to lead The Record Company in a state-funded feasibility study around operating its first all-ages music venue.