The Small Nonprofit Excellence Award celebrates a nonprofit organization whose budget size is $250,000 or less and that, despite their small size, has managed to fulfill their mission and make major contributions to the population they serve. The finalists for the Small Nonprofit Excellence Award are: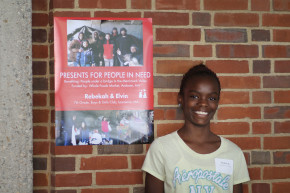 Aaron's Presents is a youth development program dedicated to inspiring kids to give of themselves for the good of the world. It provides children the guidance and resources they need to carry out an idea that helps or serves at least one other person, animal, or the environment. Aaron's Presents is interested in having kids experience first-hand the happiness and empowerment that come from having a positive impact on others, in their own way, at their own time, using their unique qualities. In just three years, with a budget of under $100,000 and two primary Project Mentors, Aaron's Presents mentored 626 kids ages 7 to 14 in the Merrimack Valley and North Shore, who have in turn completed 291 unique projects that have benefited over 24,000 individuals in their communities.
All Dorchester Sports & Leadership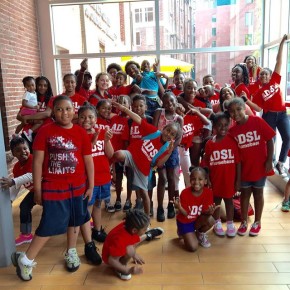 All Dorchester Sports & Leadership (ADSL) provides afterschool and out-of-school athletic, academic, enrichment, fitness and nutrition programs for youth in Dorchester. ADSL programs are designed to foster self-esteem, encourage healthy life choices, grow leaderships skills, and help participants become valuable members of the community. ADSL has collaborated with Tufts University to offer the "Fit Kitchen" program that provides an opportunity to teach children and their caregivers how to prepare healthy, tasty meals in an interactive class. Three years ago, ADSL was a seasonal sports organization offering limited academic support but since then, ADSL has quadrupled its participant numbers and is now open year round, seven days a week offering extensive afterschool and out-of-school programs.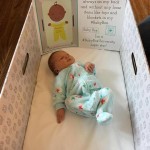 Berkshire Baby Box's mission is to provide all new families in Berkshire County with a free Baby Box that serves as a safe sleeping space for newborns. The box includes a firm mattress and fitted sheet, essential items to help ease the transition to new parenthood, and a connection to education, guidance, support, and local resources. It has partnered with organizations that work with expectant mothers, and have developed an Infant Care Baby Box workshop providing participants with information on safe sleep and the resources and services available to them. In June 2016, Berkshire Baby Box gave out their first Baby Boxes in North Adams, and by the end of 2016, they had become an all-county program. It is on track to provide 1,000 free Baby Boxes in 2017.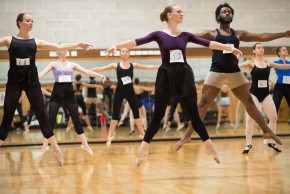 Boston Dance Alliance (BDA) builds capacity for dance by identifying and creating shared resources, information, and productive partnerships to help dance flourish across the Boston metropolitan area and the New England region. BDA programs offer a range of technical and business resources to help professional artists and dance teachers develop sustainable careers, including access to below-market rehearsal space at the Lyric Stage; BDA's Open Call Audition; an annual dancewear distribution program serving financially disadvantaged dancers of all ages; a referral service for dancers with disabilities and those who want to work with them; and a partnership with the Boston Public Schools to share BDA's unique portable dance floor. BDA believes that no one should be unable to dance because they can't afford the equipment.