Jim Klocke- CEO
jklocke@massnonprofitnet.org | 617.330.1188 x240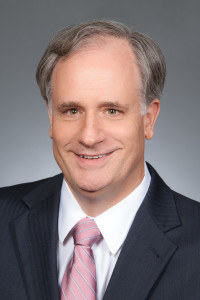 Jim Klocke is the Chief Executive Officer of the Massachusetts Nonprofit Network. In this role, he provides strategic leadership to ensure continued impact of MNN and the organization's capacity building benefits, further the recognition of the value of nonprofits in Massachusetts, and serve as a voice on behalf of MNN's hundreds of members as well as the thousands of nonprofits across the state.
Before joining MNN, Jim was the Executive Vice President of the Greater Boston Chamber of Commerce, where he directed the Chamber's advocacy and economic development initiatives. His accomplishments included the Chamber's successful campaigns for Massachusetts health care reform, pro-growth tax reforms, and educational innovation, as well as the development of new partnerships to promote internships and talent development. Jim was educated at the University of Notre Dame and Harvard University's Kennedy School of Government. Jim serves on the board of directors of Bunker Hill Community College and is a member of the Wellesley Club. Jim is a former elected town meeting member and a former recipient of the Boston Jaycees' Ten Outstanding Young Leaders award.
Marta Hodgkins-Sumner- Director of Membership and Programs
mhodgkins-sumner@massnonprofitnet.org | 617.330.1188 x281
As the Director of Membership and Programs, Marta works to support existing MNN members while reaching out to increase the network's memberships. She coordinates a range of events and opportunities for MNN to meet the needs of the member and greater nonprofit community. Before joining MNN, she worked in academic administration at Boston University, as an English teacher in South Korea, and as a Peace Corps Volunteer in Kosovo. Marta has a B.A. in English from Yale University, and is completing a Master's in International and Urban development from the University of Toronto.
Fernando Martinez- Marketing and Communications Manager
fmartinez@massnonprofitnet.org | 617.330.1188 x289
As the Marketing and Communications Manager, Fernando plays an integral role by leading communications initiatives across every aspect of the organization's work. Drawing from his background in nonprofit communications, education, and community outreach, Fernando supports and promotes MNN's nonprofit and affiliate members and elevates public awareness of Massachusetts' robust nonprofit sector with key constituencies. Previous to joining the team at MNN, Fernando worked at the Boston-based adult ESL nonprofit English for New Bostonians. He holds a BA in History and Theater from Franklin & Marshall College, and is completing a Master's in Public Administration at Northeastern University.
Tonja Mettlach- Director of Government Affairs
tmettlach@massnonprofitnet.org | 617.330.1188 x280
As the Director of Government Affairs, Tonja drives MNN's advocacy on public issues, collaborating with MNN members, government officials and external partners. She works closely with MNN's 750+ members to develop MNN positions on issues, primarily at the state level. Tonja previously served as the Research Director and Committee Counsel for Rep. Jennifer Benson, Co-Chair of the Consumer Protection and Professional Licensure Committee. Prior to that role, she was Chief of Staff to former Representative Tom Conroy on the Joint Committee on Labor and Workforce Development. Before working in the State House, Tonja was an associate at a general practice litigation firm. She holds a B.A. and a M.S. from Clark University and a J.D. from the Maurice A. Deane School of Law at Hofstra University.
Natasha Terhorst- Operations Manager
nterhorst@massnonprofitnet.org | 617.330.1188 x285
As MNN's Operations Manager, Natasha plays a critical role in keeping the office and staff functioning smoothly. She also supports MNN's programs and engages and communicates with the organization's vast membership. Natasha graduated from Columbia University with a BA in History. After college, she spent two years working for Community for Education Foundation, an education nonprofit based in New York City. Before joining MNN, Natasha served as the Operations Associate at Breakthrough Greater Boston. She has also consulted for College for Social Innovation, a nonprofit startup dedicated to improving the talent pipeline for the social sector.