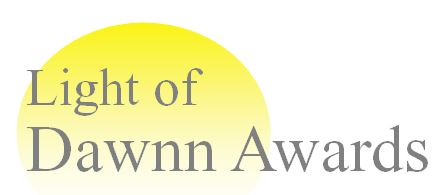 Now in its fourth year, the Light of Dawnn Awards honor nonprofit professionals who demonstrate a compassion and unwavering commitment to serving those in need. Three individuals have been selected to receive a Light of Dawnn Award this year.
The 2018 Light of Dawnn Award winners are:
The Light of Dawnn Awards were created to honor the life of Dawnn Ashley Jaffier, a victim of gun violence, who was tragically killed on her way to a neighborhood celebration. Though only 26 years old, Dawnn had begun a promising career in Boston's nonprofit community, holding direct service positions at the West End House, Playworks, City Year and the Boys and Girls Clubs of Boston. She understood firsthand the important role nonprofit organizations play within a community and created a life devoted to giving back to all she had been given. To honor Dawnn, and all victims of senseless acts of violence, the Highland Street Foundation, community leaders, and Dawnn's colleagues, peers, and family, created the Light of Dawnn Awards. These awards celebrate individuals working in the nonprofit sector who demonstrate the spirit that is Dawnn's legacy.
The ceremony also includes the presentation of the Light of Dawnn Scholarship to three high school seniors sponsored by John Hancock, where Dawnn's mother is a longtime employee, in partnership with the Foundation to Be Named Later.
 The 2018 Light of Dawnn Scholarship recipients are:
Bilguissa Barry, Boston Scholar Athletes
Kaylene Sheran, ZUMIX
Wooddynne Dejeanlouis, West End House Boys and Girls Club
Below is a video that highlights Dawnn's impact on her family, friends, colleagues and Boston community. Thank you to Comcast for producing the video.
LightOfDawnn-desktop from Comcast VPS on Vimeo.
If you have questions about the awards, please contact events@massnonprofitnet.org.