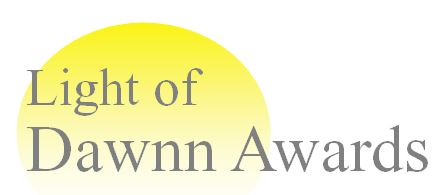 Nominations are now closed for the 2017 Light of Dawnn Awards. 
A selection committee made up of Dawnn's colleagues, peers and family make the annual selection of three individuals to receive a Light of Dawnn Award. Those selected will be recognized at a public event and receive a monetary award for their outstanding efforts.
Stay tuned for announcements on this year's winners and event.
About the Awards
Now in its third year, the Light of Dawnn Awards were created to honor the life of Dawnn Ashley Jaffier, a victim of gun violence, who was tragically killed on her way to a neighborhood celebration. Though only 26 years old, Dawnn had begun a promising career in Boston's non-profit community, holding direct service positions at the West End House, Playworks, City Year and the Boys and Girls Clubs of Boston. She understood firsthand the important role nonprofit organizations play within a community and created a life devoted to giving back for all she had been given. To honor Dawnn, and all victims of senseless acts of violence, the Highland Street Foundation, community leaders, and Dawnn's colleagues, peers and family, created the Light of Dawnn Awards. These awards celebrate individuals working in the nonprofit sector who demonstrate the spirit that is Dawnn's legacy.
Last year's 2016 Light of Dawnn Award winners:
Latiana Appleberry, My Life My Choice
Kendall Bruce, Boston Medical Center's Violence Intervention Advocacy Program
Tim Bulla, St. Francis House
Recipients of the 2016 Light of Dawnn Scholarship:
Rachel Kalombo, Beacon Academy
Shaina Omoroghomwan, Beacon Academy
Kerimal Suriel Guerrero, Steps to Success
Read a recap from last year's award reception.
Below is a video that highlights Dawnn's impact on her family, friends, colleagues and Boston community. Thank you to Comcast for producing the video.
LightOfDawnn-desktop from Comcast VPS on Vimeo.
If you have questions about the awards, please contact info@massnonprofitnet.org.