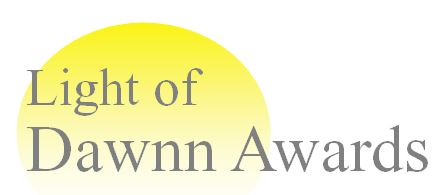 Nominations Open for the 2018 Light of Dawnn Awards
Now in its fourth year, the Light of Dawnn Awards honor nonprofit professionals who demonstrate a compassion and unwavering commitment to serving those in need. We encourage all to nominate a nonprofit professional who works on the front lines and demonstrates what it means to expand opportunities for others. Three individuals are selected to receive a Light of Dawnn Award each year. Those selected will be recognized at a public event and receive a monetary award for their outstanding efforts. While we welcome all nominations, we hope to highlight those doing direct-service work in communities, particularly those who may not have prominent or externally facing roles. If you are interested in nominating an Executive Director/CEO, or an organization, for an award, please keep an eye out for MNN's annual Nonprofit Excellence Awards. 
Click here to submit a nomination by Friday, January 5, 2018. 
About the Awards
The Light of Dawnn Awards were created to honor the life of Dawnn Ashley Jaffier, a victim of gun violence, who was tragically killed on her way to a neighborhood celebration. Though only 26 years old, Dawnn had begun a promising career in Boston's non-profit community, holding direct service positions at the West End House, Playworks, City Year and the Boys and Girls Clubs of Boston. She understood firsthand the important role nonprofit organizations play within a community and created a life devoted to giving back to all she had been given. To honor Dawnn, and all victims of senseless acts of violence, the Highland Street Foundation, community leaders, and Dawnn's colleagues, peers, and family, created the Light of Dawnn Awards. These awards celebrate individuals working in the nonprofit sector who demonstrate the spirit that is Dawnn's legacy.
Below is a video that highlights Dawnn's impact on her family, friends, colleagues and Boston community. Thank you to Comcast for producing the video.
LightOfDawnn-desktop from Comcast VPS on Vimeo.
If you have questions about the awards, please contact events@massnonprofitnet.org.