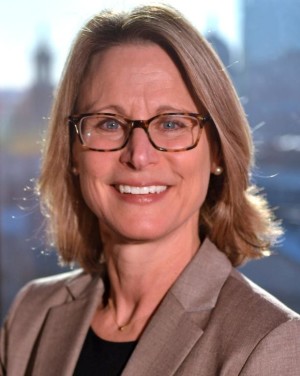 Join us for MNN's virtual Policymaker Roundtable with 
Commissioner Amy Kershaw
to discuss issues impacting nonprofits and the people they serve. Amy Kershaw is the Commissioner of the Department of Transitional Assistance (DTA). The DTA assists and empowers low-income individuals and families to meet their basic needs, improve their quality of life, and achieve long term economic self-sufficiency. DTA serves one in nine residents of the Commonwealth with direct economic assistance and food assistance, as well as employment and training opportunities. Prior to this role, Amy Kershaw served as the Associate Commissioner for Economic Assistance and Employment at DTA. In this capacity, she was responsible for policy and program development for key public benefits for low-income, elderly, and disabled residents. She also coordinated workforce development strategies and served as the primary liaison and staff to the statewide effort to implement the Federal Workforce Innovations and Opportunity Act.
Previously, Kershaw served as the Assistant Commissioner for Policy and Practice Innovations at the Department of Children and Families, where she focused on developing policy and practice guidance for front line social workers and developing key policies governing departmental processes. Prior to her tenure at DCF, Kershaw held leadership positions at the Massachusetts Department of Early Education and Care, first as the Associate Commissioner for Coordination and Outreach, then as the Deputy Commissioner for Programs, where her primary work focused on developing and implementing policies to streamline access for children and families, and leading an organizational restructuring.
This is a great opportunity to learn more about the issues facing our Commonwealth, and have a candid conversation about the impacts of these issues on nonprofit organizations, their employees, and the people they serve.
Wednesday, April 7
10:00-10:45 AM
Online
The event is free and open to MNN members. The event is $20 for all non-members. To find out more about MNN membership or to join, click here or email membership@massnonprofitnet.org.
Registration closes at noon on April 6. You will receive a link to the Zoom meeting before the event. A recording will be shared after the program.
The 2021 Policymaker Roundtable series is sponsored by Hemenway & Barnes.