Join Us for MNN's Regional Meetings! 
Nonprofit Advocacy in 2017: Opportunities and Challenges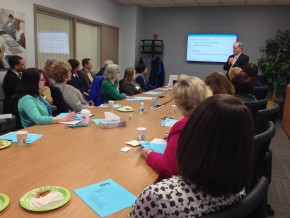 There are a number of emerging public policy issues at the state and federal level that will have an immediate impact on Massachusetts nonprofits. These issues span across subsector, budget size, and region. It is more critical than ever that nonprofit leaders are informed, involved, and ready to advocate on behalf of their organizations and their colleagues. Join MNN and fellow nonprofit leaders to learn about key legislative issues impacting nonprofits, share best practices for effective advocacy, and plan your strategy to respond to important legislation.
In addition, MNN will be providing a membership update that will include a review of new and expanded services and programs to ensure that you are taking advantage of all of your memberships benefits.
MNN's Regional Meetings are held annually in every region of the state. They bring together nonprofits from all subsectors to network, share best practices, and collaborate on issues important to the sector. These meetings are open to all nonprofits. Find your region's meeting below.
MNN's 2017 Regional Meetings are presented by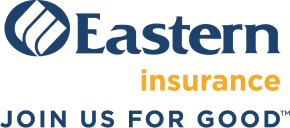 Cape & Islands
When: Tuesday, March 7, 2017 from 9:30 a.m. to 11:30 a.m. (Registration will be open at 9:30 a.m., and the program will begin at 10:00 a.m..)
Where: Cultural Center of Cape Cod, 307 Old Main Street, South Yarmouth, MA 02664
Berkshires
When: Monday, March 13, 2017 from 11:00am-1:00pm (Registration will be open at 11:00 a.m., and the program will begin at 11:30 a.m.)
Where: Saint James Place, 352 Main Street, Great Barrington, MA 01230
Southeast
When: Wednesday, March 29, 2017 from 9:00 a.m. to 11:00 a.m. (Registration will be open at 9:00 a.m., and the program will begin at 9:30 a.m.)
Where: The White Home at St. Luke's Hospital, 101 Page Street, New Bedford, MA 02740
Metrowest
When: Friday, March 31, 2017 from 8:30 a.m. to 10:30 a.m. (Registration will be open at 8:30am, and the program will begin at 9:00am.)
Where: Special Olympics Massachusetts, 512 Forest Street, Marlborough, MA 01752
Central
When: Tuesday, April 4, 2017 from 9:00 a.m. to 11:00 a.m. (Registration will be open at 9:00 a.m., and the program will begin at 9:30 a.m.)
Where: YWCA Central Massachusetts, One Salem Square, Worcester, MA 01608
Pioneer Valley
When: Friday, April 7, 2017 from 9:30 a.m. to 11:30 a.m. (Registration will be open at 9:30 a.m., and the program will begin at 10:00 a.m.)
Where: Clinical & Support Options, 8 Atwood Drive, Suite 301, Northampton, MA 01060
Northeast
When: Wednesday, May 3, 2017 from 8:30 a.m. to 10:30 a.m. (Registration will be open at 8:30 a.m., and the program will begin at 8:45 a.m. A light breakfast will be provided.)
Where: Lowell Community Health Center, 161 Jackson Street, Lowell, MA 01852
Greater Boston
When: Thursday, May 11, 2017 from 8:30 a.m. to 10:30 a.m. (Registration will be open at 8:30 a.m., and the program will begin at 9:00 a.m.)
Where: The Boston Foundation, 75 Arlington Street, 10th floor, Boston, MA 02116