Welcome to MNN's Nonprofit Trainings and Events Calendar! Here you'll find trainings and events across the state to help you network, learn & give back. Browse the full calendar below or use the categories and tags to filter by region or event type.
To submit an event, click the button below.

All submissions will be approved by MNN staff prior to being posted (typically within 24 hours).  You must be an MNN nonprofit or affiliate member to submit an event. Not a member yet? Annual membership starts as low as $75 and includes unlimited job postings and many other year-round benefits. Click to learn more and join.
For questions concerning MNN's Nonprofit Trainings and Events Calendar please contact events@massnonprofitnet.org.

Jul
13
Wed
TNB Roundtable: What Makes People Engage? What Makes People Give?

@ Boston NonProfit Center
Jul 13 @ 3:00 pm – 4:30 pm
Tech Networks of Boston (also known as "TNB") is pleased to invite nonprofit professionals to a Roundtable session on July 13th, about new findings in what makes people engage, and in what makes them give. The featured guest for this session will be Lisa Williams of WBUR.
Here's what Lisa says about this session:
"You know them, you hate them: those annoying on-air fund drives for your local National Public Radio station. But NPR stations face new challenges – as radio listenership declines and listeners migrate to online streaming and downloadable podcasts, our 'annoy till you give' strategy is running out of time. We have to learn how people engage and give in a digital context, and fast.
"I will take you through a project designed to give NPR fans great new NPR stuff -and really understand what makes people engage and give."
Here's a little more about Lisa:
Lisa Williams is the engagement director for Public Radio BizLab. They do R&D for the future of public media at WBUR, Boston's NPR affiliate. Rearview: MIT Media Lab, Knight News Challenge, Boston Globe.
Please note:
1) In keeping with the spirit of the TNB Roundtable series, this session will NOT be a sales pitch for any product or service. This will be a professional development opportunity for nonprofit professionals who want to learn with and from their peers in other organizations.
2) This session is for employees of nonprofit organizations. It is not designed to meet the needs of vendors, volunteers, students, consultants, job-seekers, and others.
3) Priority in registration will be given to those who are employed by nonprofit organizations that hold full membership in the Massachusetts Nonprofit Network.
4) Participation in this session is free of charge for nonprofit professionals. However, you must have a confirmed reservation in order to attend.
5) If this session is booked to capacity by the time you seek to register for it, please go ahead and put yourself on the waiting list. We have a good track record of finding seats for nonprofit professionals on the waiting list.
We hope that you can join us for a vigorous and informative conversation, in which you will be welcome to share your knowledge and experience with your peers.
Apr
20
Thu
FREE Webinar: Dealing With Uncivil Behavior And Winning

@ ONLINE @ Bay Path University
Apr 20 @ 12:00 pm – 1:00 pm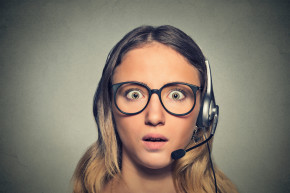 Disruptive behaviors impact the people you serve, the people you lead, and they can hurt your business. In this webinar, join host Dr. Stephen Brand with Jesse Stanley and Sandy Chandler as we explore these behaviors and what "winning" really looks like.
Conversation hosted by Dr. Stephen Brand, Executive Director of Global Learning and Development, Bay Path University
With:
Jesse Stanley, Principal and Consultant
Strongside Principles
And:
Sandy Chandler, Director of Asset Protection
Bloomingdale's
Oct
2
Tue
How to Maintain Nonprofit, Tax-Exempt, and Public Charity Status

@ Goodwin
Oct 2 @ 4:00 pm – 6:00 pm
Please register for this event by September 28.
This two-hour workshop offers an overview of compliance requirements with various government agencies and practical tips for nascent nonprofits, including the IRS rules on fundraising and political activities.
Presenters: Veronica Zhang, Community Action Program Legal Services; Brittany Besler, Krokidas & Bluestein LLP
Co-Sponsors: Goodwin Procter LLP, AAFCPAs and the Arts & Business Council of Greater Boston/Volunteer Lawyers for the Arts