Deborah Cary and Michael Maso Celebrated for their Commitment to the Nonprofit Sector and Communities Across the Commonwealth
Each year MNN honors outstanding nonprofit leaders who have positively impacted the sector. This year, we are pleased to announce that Deborah Cary, Director of Central Sanctuaries at Mass Audubon, and Michael Maso, Managing Director of the Huntington Theatre Company, are the recipients of MNN's 2016 Lifetime Achievement Award. 
"Deb and Michael's dedication, energy, and innovation in their respective fields is what makes our work at MNN possible," said Jim Klocke, CEO of the Massachusetts Nonprofit Network. "We are privileged to honor Deb and Michael and recognize the pivotal role they play in strengthening the entire Massachusetts nonprofit sector."
Deborah Cary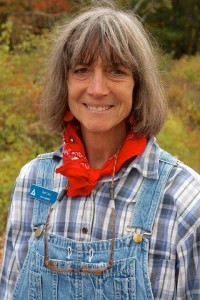 A dedicated nonprofit professional who has worked tirelessly for over 30 years to protect nature and improve the quality of life for Massachusetts residents, Deb is being honored for her passion and her commitment to the nonprofit sector.
"Deb Cary has been a fine steward of both open space and her organization," Worcester Mayor Joseph M. Petty said. "Every year Broad Meadow Brook attracts thousands of visitors and school children to Worcester, enriching their understanding of the natural world and our City."
Deb has worked with Mass Audubon for the past 31 years and was instrumental in establishing and growing Broad Meadow Brook Conservation Center and Wildlife Sanctuary, an urban nature center in the City of Worcester. Under Deb's leadership, Mass Audubon spearheaded multiple campaigns to establish the wildlife sanctuary and expand the visitor center, including several land acquisition efforts and capital improvement projects, resulting in a sanctuary that today stands at 430 acres. In 2006, Deb's responsibilities extended to include management of the 1,200 acre Wachusett Meadow Wildlife Sanctuary in Princeton. In addition to her work at Mass Audubon, Deb serves on the Town of Princeton's Open Space Committee, works closely on several local land conservation projects, and is a founding board member of the Greater Worcester Land Trust. Today, Deb continues to work enthusiastically with fellow staff, volunteers, and interns to embrace and support Mass Audubon's mission to protect the nature of Massachusetts.
"Being recognized and honored for lifetime achievement is very gratifying!" Deb said. "I feel extremely lucky to have stayed with Mass Audubon now for over 30 years and I remain quite engaged in my work.  It is heartening and inspiring to have the Mass Nonprofit Network assisting organizations across the state to do all they can to be effective.  Recognizing long serving staff members like myself is a great boost and much appreciated- keeps our energy and spirits on high!  Thank you for this super show of support!"
Michael Maso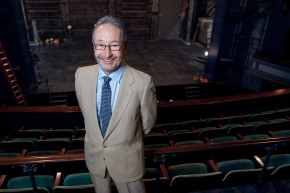 As both an artistic and a civic leader in Boston for over three decades, Michael is being honored for his dedication to the nonprofit sector and his leadership and innovation within the arts community.
"Congratulations to Michael on receiving the 2016 nonprofit Lifetime Achievement Award, a well-deserved honor for his decades of stewardship of one of Boston's most cherished institutions, the Huntington Theatre Company," said Boston Mayor Martin J. Walsh. "Michael has spent his lifetime working to advance the presence of arts and theatre in communities, and has successfully led the Huntington into a new era by growing their operations and expanding their audience to reach thousands of people from across the country. On behalf of the City of Boston, we look forward to many more years of Michael's leadership in our city's arts and culture scene."
Michael has led the Huntington's administrative and financial operations since 1982, producing more than 200 plays in partnership with three artistic directors and leading the Huntington's 10-year drive to build the Stanford Calderwood Pavilion at the Boston Center for the Arts, which opened in 2004, an effort which earned him the title of Theatre Man of the Year from the Boston Herald in 2004. Michael's dedication to theater extends beyond his work at the Huntington. Michael currently serves on the Boston Cultural Planning Steering Committee and previously served as a board member of ArtsBoston; a board member for Theatre Communications Group; a site visitor, panelist, and panel chairman for the National Endowment for the Arts; as a member of Mayor Menino's Advisory Task Force for Cultural Planning; a trustee of the Massachusetts Advocates for the Arts, Sciences, and Humanities; a board member of StageSource; a professor of theatre studies at Boston University; and a member of the Boston Foundation's Cultural Task Force.
"I am very appreciative of this award, especially given the range and scope of critical services that that MNN members provide, from the arts to social services, housing, health, education and more," said Michael. "This is an association of people and organizations dedicated to positive social change, and I am honored by their selection of me, and by extension all of my colleagues at the Huntington Theatre Company, for this recognition."
Each year, the Massachusetts Nonprofit Network, the state's largest organization serving the entire nonprofit sector, honors outstanding nonprofit leaders who have positively impacted the sector. Past Lifetime Achievement Award recipients include Tim Garvin, Beth Smith, Charles Rucks, Paul Grogan, Bill Walczak, Rev. Ray A. Hammond, and Rev. Gloria White-Hammond.