Whether you're looking to enhance your fundraising skills, boost your productivity, or energize your board, the workshops cover a variety of topics for every stage in your career and will provide you with everything you need to be more effective and efficient. You can view all of the options based on topic in the chart below and learn more about the workshops and presenters by clicking the titles below.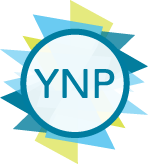 This badge denotes a workshop ideal for young nonprofit professionals.
Workshops: Session I
l

Attracting Legacy Support: Introducing Your Planned Giving Program
This workshop teaches organizations how to introduce a planned giving program at no additional cost and help everyone become a philanthropist by inviting donors to make a provision in their estate planning to support an organization and contribute a legacy gift, including the importance of encouraging donors to perpetuate their annual support when they're no longer with us as part of attracting sustainable support.
Presenter:
Chuck Gordon, New Kensington Group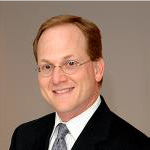 For nearly 30 years, Chuck Gordon has served as a senior nonprofit professional and consultant, helping nonprofit organizations in the Boston area and across the country realize their vision by raising increased revenues. Today, Chuck leads the New Kensington Group, helping nonprofit leaders grow their organizations focusing on strategic planning, fundraising, executive search, and board leadership and governance. A nationally recognized trainer and speaker, he dedicates significant time to building the fundraising capacity of nonprofit professionals. Chuck has served on three boards and was previously named one of Boston's '40 Under 40' by the Boston Business Journal.

Community Engagement Beyond the Advisory Board: How to Do It and How to Measure It
It is increasingly recognized that community engagement is a prerequisite for many nonprofit activities, especially advocacy and public policy work, and that a lack of community engagement may cause project failure. However, many nonprofits struggle to engage community members in a realistic, cost-effective way. The model of the Community Advisory Board or Committee is frequently an insufficient means of securing community engagement. Participants often remain at a superficial level of engagement and channels for input into decision-making remain limited. Further, the hard work of building community engagement is largely invisible and underappreciated. This includes the crucial but "soft" skills involved in relationship-building, alliance formation, mentoring, and fostering community members' leadership skills. Nonprofits may struggle to quantify their work and gains in this realm. This workshop will provide the opportunity for non-profit personnel to reflect about their own practices and brainstorm opportunities for diving deeper into this work. The following questions will be explored: what do we really mean when we say "community engagement"? What are promising practices to promote deep, genuine engagement of the community in our projects? How can nonprofits measure and describe our progress in this realm?
Presenter:
| | |
| --- | --- |
| Carolyn Fisher, Institute for Community Health | |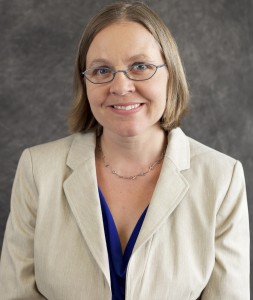 Carolyn Fisher, PhD, is a Research and Evaluation Scientist at the Institute for Community Health in Malden, MA. Trained as an anthropologist, her recent research interests include reaching vulnerable and underserved populations, conducting trauma-informed data collection, community engagement, and advocacy evaluation. She is an experienced and engaging speaker and facilitator who teaches at the Tufts University School of Medicine in addition to numerous lectures and presentations for clients.
Do More With Your Budget: How Alternative Structures Can Break the Nonprofit Starvation Cycle
How can your organization do more to advance your mission? How do you build partnerships to maximize economies of scale? How do we convince funders that there is a need for infrastructure support? Nonprofits are increasingly stuck in a starvation cycle, forced to provide services in aging facilities, and "make do" with aging technology systems and infrastructure. Funders are often unwilling to provide adequate support for critical areas such as facilities and indirect costs. This forces nonprofit leaders to make hard choices between funding their infrastructure or funding their programs. Alternative structures like shared services and co-working spaces are an effective approach to building economies of scale, allowing multiple nonprofits to defray costs by leveraging shared infrastructure. The increasing popularity of "back of the house" partnerships leverage shared services to decrease overall expense, time, and effort spent in back office operations in order to increase time and focus on meeting your mission. This workshop will provide case studies of shared service and space models and provide concrete tools to identify the hidden costs in operating your organization so that you can better advocate for your real costs.
Presenter:
| | |
| --- | --- |
| Jackie Cefola, The Nonprofit Centers Network | @JCefola |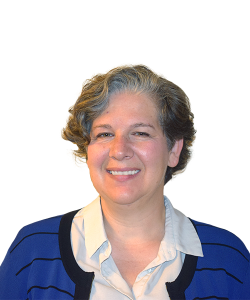 Jackie Cefola manages the consulting services and shared service offerings of The Nonprofit Centers Network (NCN). Since 2011, she has consulted with NCN clients to achieve meaningful impact through collaboration, co-working, and shared administrative services. She holds an MBA from Yale University, where she first learned about industrial ecology and strategies for organizations to intentionally co-locate and share resources.
Elaine Ng, TSNE MissionWorks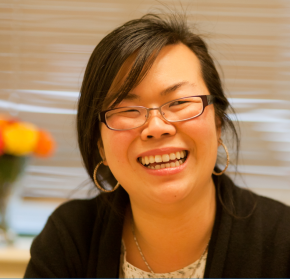 Elaine Ng has over two decades of experience in the nonprofit sector in executive leadership and management roles, as well as volunteering on various Boards. She joined TSNE MissionWorks in 2018 as the CEO, and was the former executive director of the Boston Chinatown Neighborhood Center and the Director of Strategic Planning for Special Education for the Boston Public Schools.
Lost in Translation? Communicating in a Multilingual & Multicultural World
We've all heard the expression "lost in translation" but how many of us really and truly understand the depth of this idiomatic expression and how it's deeper meaning and significance impacts our communication with others, especially those who are from other ethnic and linguistic backgrounds? Using clear and specific examples of the types of things that DO get "lost in translation," we will help your organization to learn which materials are the most inclusive, culturally sensitive and appropriate for communication for those that you serve. Communication comes in many different forms – written, spoken and visual – participants will have an opportunity to share their own experiences with trying to reach diverse groups of people using these forms. We'll explore how the "one size fits all" model definitely doesn't work for the nonprofit world and how to have a better understanding of what will work best for you based on the individuals you work with, the language, the culture and many other factors. Examples from nonprofits that we work with will also be shared to illustrate many of our key points regarding best practices for multilingual communication. Our goal is to change this saying to "found in translation"!
Presenter:
| | |
| --- | --- |
| Drita Protopapa, MAPA Translations, Inc. | @MAPATranslation |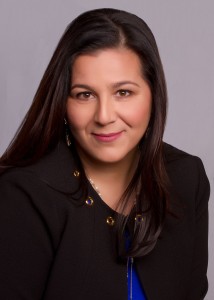 Drita Protopapa was born and raised outside of Boston and is the daughter of two political refugees: her mother was from Estonia and her father was from Albania. She grew up in a multilingual and multicultural household so working in the language services industry came naturally to her. Drita is a native English speaker with native like fluency in Portuguese and Spanish. Drita founded MAPA Translations in 2007 with the goal of providing high quality and affordable written translations, interpreter services and multilingual voice-overs to public schools and nonprofit organizations.
Organizational Change to Achieve Equity
In this workshop, facilitators will guide participants in identifying cultural and organizational change necessary to achieving equity in the workplace. Participants will become familiar with key domains and best practices for organizational change. Then, they will identify and begin exploring opportunities to bring learnings back to their organizations. Facilitators will lay the foundation for the workshop, introduce dialogue practices, and have participants get to know one another. Participants will review research and studies exploring the interaction between individual identities, power, and privilege in the workplace. Interpersonal, institutional, ideological, and internalized dimensions will be explored. Participants will explore micro, meso, and macro components necessary to achieving organizational change, and facilitators will introduce best practices and examine successful case studies. Participants will identify possible ways in which their learnings can be used to proposition, execute, and monitor organizational change in their own workplace.
Presenters: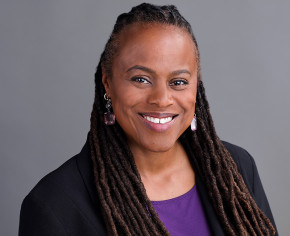 Beth Chandler joined YW Boston in November 2012, with more than 20 years of experience in both the corporate and nonprofit sectors. In August 2018, she was appointed President & CEO. Her breadth of work experience encompasses program development, delivery and evaluation, business development, and operations. Prior to working at YW Boston, Beth served as vice president at the Achievement Network, a national non-profit dedicated to helping urban public and charter schools close the achievement gap. Beth also held positions at Massachusetts Legal Assistance Corporation, the largest funding source for civil legal aid programs in the Commonwealth and Neighborworks America, one of the country's preeminent leaders in affordable housing and community development. Beth also worked as a corporate banking associate with Bank of America in corporate banking and began her career as a research and evaluation analyst with the Urban Institute. Currently, Beth serves on the MA Conference United Church of Christ Board of Directors, the Women's Workforce Advisory Council and the Leadership Circle of Hope Central Church. A former professional basketball player, Beth received her undergraduate degree from Harvard University and an MBA from Columbia Business School.
| | |
| --- | --- |
| Kemarah Sika, YW Boston | @sikaofknowledge |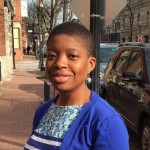 Kemarah Sika has over 15 years of experience developing curricula and programs for non-profits and schools. She also has a background in education, behavior change, and strategic planning. Prior to joining YW Boston, Kemarah was the Director of Academic Programs at St. Stephen's Youth Programs. Kemarah joined YW Boston in 2017 and now sits on YW Boston's leadership team and oversees services and programs. She led YW Boston through a recent strategic planning process and guided the evolution of InclusionBoston partnerships to include more robust data, refined curriculum, and stronger ongoing support.
Prepare the Best Story for Your Nonprofit Organization
The three most important activities at any non-profit organization involve 1) delivering high-quality meaningful services, 2) raising the funds to sustain your important work and 3) inspiring people to invest in your institution by sharing compelling stories. While many professionals are able to intuitively identify a good story, the process of developing and crafting a great story can be more elusive. In this interactive workshop, learn how to identify great stories and begin to craft them so they inspire others. Even if your role does not require you to stand in front of audiences and deliver a story, knowing how to mine for good stories and integrate essential storytelling elements is just as valuable to your organization. Understand how all staff from front-line social workers to financial officers are as much ambassadors as the development and communications professionals. In this workshop, participants will learn how to represent their organizations, convey the importance of their work, and present compelling case studies without compromising information about services and qualitative outcomes.
Presenter:
| | |
| --- | --- |
| Cheryl Hamilton, International Institute of New England | @iine @cherylchamilton |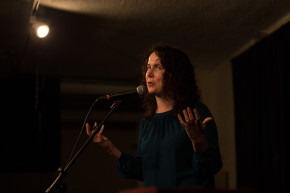 Cheryl Hamilton has devoted her career to advancing immigrant integration and storytelling. She is the creator and director of Suitcase Stories, a program of the International Institute of New England that honors refugees and immigrants. Hamilton also leads Massmouth, a non-profit organization that promotes the timeless art of storytelling. As director, Hamilton curates the national television show Stories from the Stage in partnership with World Channel and WGBH. Previously, she served as Communications Officer at RefugePoint, National Coordinator for RefugeeWorks, and the Director of the New Migration program at the Center for Preventing Hate. Hamilton routinely is featured as a keynote presenter and storyteller throughout New England.
Raffles, Co-Ventures and Crowdfunding, Oh My!
This interactive workshop will focus on legal framework and ramifications of popular fundraising methods to help nonprofits make informed decisions on development strategy. Many nonprofits engage in raffles and co-ventures with for-profit entities. They are however rarely aware of the state regulations governing these activities. Online fundraising including crowdfunding is also popular for nonprofits with limited resources. As the practice becomes mainstream and online tracking data increasingly easily obtainable, nonprofits need to be aware of the legal framework involving Federal Trade Commission for such activities as part of their corporate governance strategy. The workshop will start with the fundamental legal underpinning of charitable fundraising, the donation being kept in trust, to help nonprofits understand the ramifications of their fundraising. It will then give an overview of the regulations on registration with MA AGO, raffles, co-ventures, fundraising professionals, and crowdfunding to help nonprofit board and management make informed decisions when strategizing development. The presenters believe that the program will generate many questions from the floor and it will remain interactive throughout.
Presenters:
Elizabeth Reinhardt, Law Offices of Elizabeth S. Reinhardt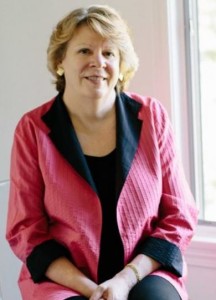 Throughout her career, Liz Reinhardt has worked with nonprofit organizations as a lawyer, regulator, advocate, consultant, educator and board member. She began her career as an Assistant Attorney General in the Division of Public Charities and now maintains a law office in Concord Massachusetts. Practice areas include business, consumer, contract, employment, litigation, nonprofit mergers, dissolutions and acquisitions consults on roles and responsibilities of board members, governance best practices, conflict of interest avoidance, executive compensation, fundraising and regulatory compliance. Liz is a graduate of Colby College and the Northeastern University School of Law and a frequent public speaker.
Christopher Leigh-Manuell, Hurwit & Associates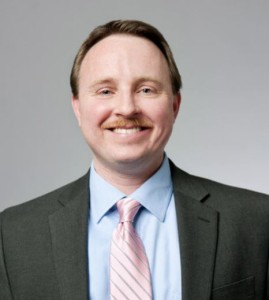 Christopher Leigh-Manuell provides paralegal services to nonprofit and philanthropic clients and manages the firm's registration, reporting, and filing compliance program. He works with clients to build individualized compliance programs. In this capacity, he regularly works with offices of the Secretaries of State and Attorneys General nationwide. His prior experiences include working many national and regional nonprofits in various capacities focusing on development and programs. He also served as Vicar at Faith Lutheran Church where he ministered and managed the congregation's community meal program. Chris is a graduate of Ball State University and Harvard Divinity School.
Supporting Ourselves While Supporting Others: Managing Stress and Depression in the Workplace
People working in the nonprofit sector face many stressors: nonprofit employees are often expected to be driven by the mission and willing to work for lower pay, longer hours, and with limited resources. How can we create mentally healthy workplaces, when many of us are not effectively managing our individual stress? We will focus on learning how to identify stress and find strategies to manage it, both individually and organizationally, as well as the benefits of having a mental health-supportive workplace. The workshop features a PowerPoint presentation and relies on attendees' professional wisdom and lived experience to engage in an interactive discussion of creating space and supports for personal wellness in the workplace. Workshop participants will practice stress management techniques and consider ways their workplace can address employees' mental wellness.

Presenters:
| | |
| --- | --- |
| Arielle Cohen, Families for Depression Awareness | @familyaware |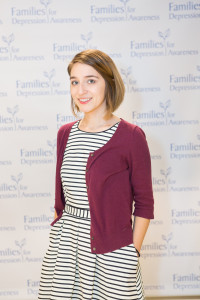 Arielle Cohen, Master of Social Work, has both lived and professional experience working with addressing mental health needs in the workplace. In 2017, Arielle received her degree as a Master of Social Work with a concentration on mental health and a focus in social innovation and leadership. Currently, Arielle is the Programs Manager with Families for Depression Awareness. With a vested interest in organizational development, management practices, facilitation techniques, and mental health support, Arielle is excited to engage organizations in addressing and supporting mental health needs.
Rebekah Gibbons, Families for Depression Awareness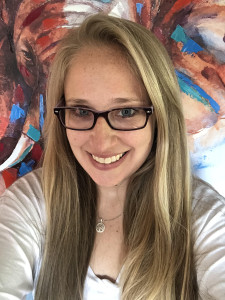 Rebekah Gibbons, LICSW, is a clinical social worker who specializes in mental health and trauma treatment for individuals, couples, and families. Rebekah also takes great care in supporting caregivers of all kinds to strengthen and maintain their own health in order to best support, teach, parent, mentor and/or guide others. Rebekah has collaborated with Families for Depression Awareness and City Year Boston to provide trainings about mental health, trauma, stress and employee wellness. Rebekah is passionate about raising awareness and ending the stigma of mental illness.
The Organizational Logic Model: A Powerful Tool for Guiding Strategic Planning and Organizational Performance Assessment
A logic model can be a simple and powerful tool for a nonprofit organization to use in assessing their effectiveness, articulating their value, and guiding the path to the future. While nonprofits often develop logic models at the individual program level, it is less common to create logic models at the organizational level. Furthermore, logic modeling is typically done as a one-time exercise, and the resulting model is often not used to its full potential for organizational planning, decision-making, and evaluation. This workshop will share a toolkit for developing an organization-level logic model that incorporates your agency's mission, vision, and values, and articulates how individual programs and services contribute to your agency's ultimate aims. We will review common logic model components and terminology, and will present an organizational logic model template along with steps for collaboratively developing your model with a group of stakeholders. We will share strategies for using the logic model to assess mission drift, identify synergies and gaps in your programming, and focus strategic planning efforts. We will also share tools for using the logic model to guide organizational performance assessment and optimize your evaluation and data collection efforts.
Presenters:
| | |
| --- | --- |
| Jeffrey Desmarais, Institute for Community Health | @icommhealth |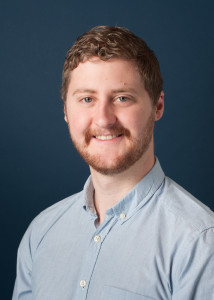 Jeffrey R. Desmarais, MA, is a Senior Project Manager at the Institute for Community Health (ICH) who has significant experience working with nonprofit leadership and staff to use data to inform and improve programs. He is a mixed methods evaluator who has worked with a variety of topics including, substance use disorder, teen pregnancy prevention, violence prevention, community needs assessments, and coalition evaluation. He has worked on a variety of strategic planning projects where he has used logic models as a tool to inform the strategic planning process.
| | |
| --- | --- |
| Ranjani Paradise, Institute for Community Health | @icommhealth |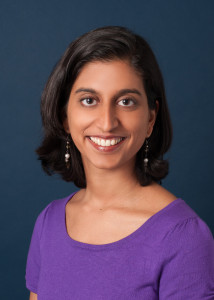 Ranjani Paradise, PhD, is Assistant Director of Evaluation at the Institute for Community Health (ICH). Ranjani is a mixed methods evaluator who has worked on projects in diverse topic areas including health disparities, language access, HIV, healthcare system transformation, consumer advocacy, and substance use disorder treatment. She has presented on evaluation topics at the American Evaluation Association annual conference, has designed and delivered national webinars, and has been an invited guest lecturer at Harvard University, Tufts University, and Cambridge Health Alliance. Ranjani teaches program evaluation at the Tufts University School of Medicine, and oversees the staff training program at ICH.
Using Public Service Loan Forgiveness as an Employee Benefit
Student loan debt anxiety is a common theme among employees of all age groups. Providing even a little education on managing this debt has shown to positively affect an organization's bottom line by reducing absenteeism, increasing productivity and improving employee retainment. The PSLF program can be a valuable employee recruitment and retainment tool – but only if your employees understand the rules and process. Recent data shows a significant rejection rate for the program due to misunderstanding of the criteria required. 501(c)(3) and other eligible employers can use PSLF as a strong employee recruitment and retainment tool by ensuring their employees understand the program and providing the information they need to maintain their eligibility. This session will clearly explain all the eligibility and application rules for PSLF, discuss the future of the program and provide tips on how organizations can utilize PSLF as a free and valuable employee benefit.
Presenter:
| | |
| --- | --- |
| Betsy Mayotte, The Institute of Student Loan Advisors | @betsy514 |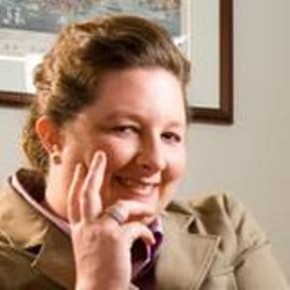 Betsy Mayotte is the President and Founder of The Institute of Student Loan Advisors (TISLA). She has been working in the student loan industry doing compliance and advocacy work for over 20 years and has helped thousands of borrowers with their student loans. Betsy has served as a primary negotiator for several student loan related rulemaking sessions and frequently conducts higher ed regulatory trainings both in the U.S. and as far away as the U.K, Australia and New Zealand. She is regularly quoted in the media on student loan issues.
Workshops: Session II
Corporate Partnerships: Insights, Ideas & Inspiration
For non-profit organizations, corporate partnerships offer the potential of increased revenue, awareness, volunteers and donors. The challenge is developing and securing successful and sustained corporate partnerships is hard. Competition among nonprofits is fierce, companies expect bigger and better ideas, and nonprofit leadership seeks more revenue from existing and new partnerships. This interactive session covers partnerships from the viewpoint of both companies and nonprofits and highlights trends and new ideas to better position, package and promote yourself to companies. Whether your organization is just getting started in corporate fundraising or looking to grow to the next level, this session will provide real-life examples and actionable insights.
Presenters:
| | |
| --- | --- |
| Rich Maiore, Rocket Social Impact | @richmaiore |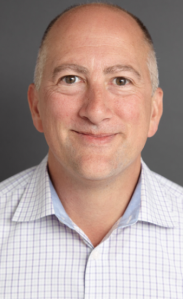 Rich Maiore brings more than 25 years' experience in corporate social responsibility with a track record of developing and implementing impactful CSR programs for numerous Fortune 500 companies and leading nonprofit organizations. Rich spent 12 years at Cone Communications, the recognized pioneer in cause marketing & CSR. Following Cone, he founded Rocket Social Impact with several Cone colleagues. The agency helps companies and non-profit organizations with CSR strategy, activation, and communication. His work experience also includes development roles with Reading Is Fundamental and American Rivers. Rich currently teaches courses on Philanthropy at George Washington University and Johns Hopkins University.
| | |
| --- | --- |
| Chris Mann, City Year | @ChrisRMann |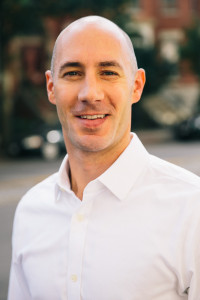 Chris Mann serves as National Vice President of Corporate Partnerships for City Year, a national education organization that helps to bridge the gap between what students need to thrive and what most high-need schools are designed and resourced to provide. He leads City Year's national efforts to engage corporations in the strategic use of their people, expertise and resources to help keep students in school and on track. Chris developed his unique perspective and passion for driving social change through corporate responsibility, marketing communications and fundraising roles at Reebok, New Balance, Cone Communications and Dana-Farber Cancer Institute & the Jimmy Fund.
Cultural Intelligence – A New Way to Make Diversity Work
Research shows that diversity on teams is highly beneficial to creativity, effectiveness, and bringing out the best in each team member. To reap these benefits however, one has to understand and be comfortable working with and managing people from diverse backgrounds and cultures. Nuances around directness, formality, assertiveness, body language and the like, can lead to false assumptions about motivation and engagement, often resulting in less productive attitudes and behaviors. And both individual and team performance suffer from this. Cultural Intelligence is a whole new way of approaching cultural sensitivity, racism and diversity effectiveness. It is a skillset that makes the difference between individuals and organizations that succeed in today's globalized and multicultural world and those that fail. And it is a capability that anyone can develop. This interactive workshop will help enhance your cultural awareness. It will introduce the Cultural Intelligence (CQ) model and research and cultural norms and values that create challenging team dynamics. Participants will be given examples, best practices, and tools for more effectively leading a diverse team. They will draw upon research-based findings and leave with an action plan for improving their Cultural Intelligence both personally as well as a team or organization.
Presenter: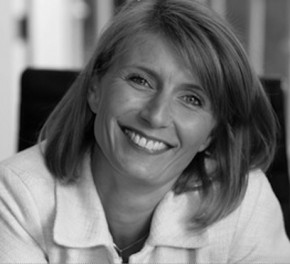 Ank Stuyfzand is the founder of SYNC, a leadership and team development company. Over the last 20 years Ank has worked with business and nonprofit leaders and their teams to develop the skills and team synergy they need to deliver on their mission, while creating healthy and balanced team dynamics. Ank served on several non-profit boards, including the Southern Californian Healthcare Business Women Association. Ank is a full time Professor of Practice at Suffolk University, Boston MA. She is an energetic facilitator with solid personal effectiveness skills and a passion for inclusive leadership.
Demystifying Health Insurance and Empowering Small Businesses to Offer Affordable
Coverage
The health insurance landscape for small businesses in Massachusetts can sometimes confusing and expensive as business owners continues premiums and other costs, and plan options. During this breakout session, the Massachusetts Health Connector, the state's health insurance exchange that provides health and dental insurance to more than 300,000 people, including employees at more than 1,300 small business, will outline the state and federal policy landscapes, and provide information on how small business owners can deliver quality coverage at lower costs to employees.
Presenter:
| | |
| --- | --- |
| Audrey Gasteier, Massachusetts Health Connector | @HealthConnector |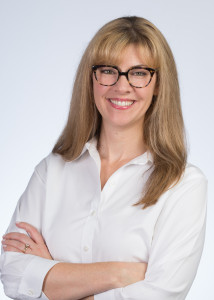 Audrey Gasteier is the Chief of Policy and Strategy at the Massachusetts Health Connector, leading policy development and strategy in product design, research, government affairs, and outreach and communication. Previously, Gasteier served as Director of Health Systems Policy at the Massachusetts Division of Health Care Finance and Policy.
Engaging New Voters: If Nonprofits Don't, Who Will
The job of candidates and political campaigns is not to promote equity in voting and democratic participation. It is to win elections. It is up to us, as nonprofits, to promote equity in our democracy and ensure the communities we serve are actively participating and voting. As nonprofits, we regularly interact with those who have been left out of the democratic process. By leveraging our deep roots and trust with the communities we serve, we can foster higher levels of voter engagement, helping to ensure their engagement, helping to ensure the issues of concern to the community are addressed. This workshop will cover the impact and best practices of nonprofit voter engagement, which Nonprofit VOTE analyzed extensively during the 2018 midterm elections and detailed in our new Engaging New Voters report. Nonprofit action helped drive increased turnout, particularly among their constituents, and this workshop will help nonprofit leaders build board buy-in and motivate program staff to integrate voter engagement into existing services.
Presenters:
Caitlin Donnelly, Nonprofit VOTE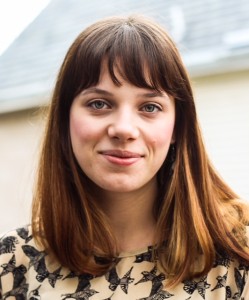 Caitlin Donnelly is the Education Director at Nonprofit VOTE. She has over 8 years of experience designing and leading workshops and presentations for nonprofits and grassroots organizers across the country. Based in Cambridge, Caitlin manages Nonprofit VOTE's popular monthly webinar series, stewards strategic partnerships with national and state organizations, and builds the capacity of organizational partners to deepen their levels of voter engagement.
Caroline Mak, Nonprofit VOTE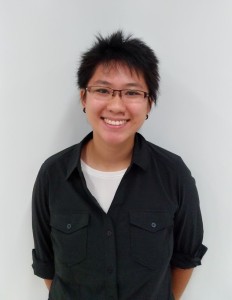 Caroline Mak is a recent MIT graduate with focuses in behavioral economics, computer science, and data science. She co-founded MITVote which focuses on registering, mobilizing, and informing MIT students around national, state, and local elections. Continuing the focus on student engagement, she also led a startup that released a web-app that streamlined checking one's voter registration by state, tackling the challenge students have about where to register (Mass. or their home state). At Nonprofit VOTE, she coordinates data collection and research in the National Engaging New Voters Program with participating state anchors.
Cheryl Crawford, Nonprofit VOTE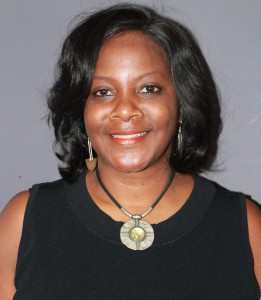 Cheryl Clyburn Crawford has worked for many years in communities of color advocating for voting and civil rights. She joined MassVOTE in 2008. She directs the Democracy for Nonprofits program and the Civic Engagement Fund, which distributes seed money and technical support to community nonprofit organizations so that they can make a significant commitment to voter empowerment. From 2010 to 2012, Cheryl directed MassVOTE's Census and Redistricting Project, which, in cooperation with coalition partners, led over 3,000 people to take part in public redistricting hearings, culminating in new legislative maps that doubled the number of majority-minority districts.
Managing Through Crises and Preparing for the Unexpected
Most nonprofits fail due to unanticipated crises such as losing key funders, legal or financial oversights, losing key personnel and/or getting bad press. To avoid these disasters the ED and Board need to anticipate and collaborate in preparing for the unexpected. In this informative, interactive workshop, participants will explore these issues by engaging in a couple of actual nonprofit case studies and assessing what they would do and how prepared their own organizations might be for such situations. The workshop will ultimately provide a roadmap to safety for nonprofits.
Presenters:
David Harris, Interim Executive Solutions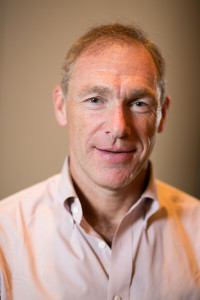 David Harris has extensive experience working with for-profit and nonprofit organizations to develop and implement strategies to improve operations, marketing, board governance, and leadership team effectiveness. He served as co-chair of Community Action Partners where he provided strategic planning, marketing and other services to Boston area nonprofits. Recently he served as the interim Executive Director of the Springfield Empowerment Zone in western Massachusetts and the Landing School in Maine. David spent five years as Deputy Director of Teachers21 and provided coaching and consulting services to school and district leaders on business strategy and organization.
Franklin Reece, Interim Executive Solutions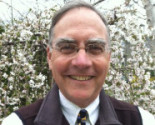 Frank Reece is a seasoned executive with over 40 years of management experience in both industry and nonprofit organizations. An enthusiastic entrepreneurial leader, he has established strengths in strategic planning, fundraising and financial management, product and program introduction, marketing, organizational transition management, and board development. After serving as President of USTeleCenters and ViewTech, two successful public entities, Frank transitioned to his nonprofit career with an interim experience serving as a Senior Fellow at Tufts University's College of Citizenship and Public Service. More recently Frank co-founded the Global Habitat Project and oversaw the merger with the Urban Ecology Institute.
Merger as Matrimony: A Case Study
There is always lots of buzz about mergers. When does it make sense to consider this option? What are the steps in the process? What does it really take to merge two organizations? The current and former executive directors of two recently merged organizations, and the consultant hired to facilitate the courtship, marriage, and 4-month post honeymoon period, will share their story. The principal players will describe the two-year courtship including how they explored the nonprofits' cultural compatibility, leadership decision, rebranding, strategy to secure stakeholder and employee buy-in, building the case, raising money to capitalize the new entity, engaging and marrying the boards, etc. The session will cover the risks, benefits, mistakes and insight, including the value of publicly dating. You'll meet the in-laws and hear the gossip. You'll watch the squabbles over the seating chart, and you will discover the rewards and pitfalls experienced building this budding relationship. The case involves two organizations in the housing/community development sector: NeighborWorks Southern Massachusetts, a 30-year-old organization with 20 employees, and Housing Solutions for Southeastern Massachusetts, a 49-year-old nonprofit with a staff of 52. The merged organization –NeighborWorks Housing Solutions – were legally betrothed on July 1st, 2019.
Presenters:
Carl Sussman, Sussman Associates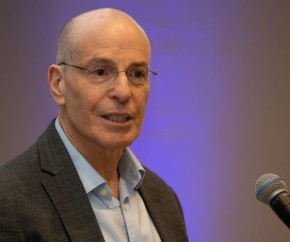 Facilitator: Carl Sussman is the principal of Sussman Associates, a nonprofit management consultant. He has provided consulting services to over 140 clients during the last 25 years. He was the founding executive director of the Community Economic Development Assistance Corporation, a state quasi-public authority he led for 15 years. He helped found the Children's Investment Fund and, for five years, served as its executive director. He continues to serve on the board of directors of that fund and of the Center for the Study of Public Policy.
Jeffery M. Graeber, NeighborWorks Housing Solutions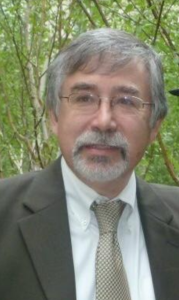 Discussant: Jeff Graeber has been a Board Member of NeighborWorks Housing Solutions (formerly NeighborWorks Southern Mass) for over 10 years. He is a local attorney and a resident of Quincy MA. He has participated in NeighborWorks America's national Excellence in Governance program for Board members and serves on his local NeighborWorks' Governance Committee and Executive Committee. He participated in its joint Merger subcommittee during the recent merger process.
Carl Nagy-Koechlin, Just-A-Start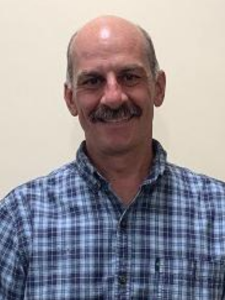 Discussant: Carl Nagy-Koechlin recently became Executive Director at Just-A-Start, a Cambridge-based community development corporation. He previously served as executive director of Housing Solutions for Southeastern Mass. for ten years, leading a dramatic turnaround of the regional housing agency, and then leading the organization's partnership and merger process that will be described in the workshop. From 1997-2009 Carl was the executive director at Fenway CDC, during which the organization developed 250 affordable apartments, initiated workforce development programs and led a successful campaign to save Fenway Park within the context of the CDC's "urban village" plan. Carl has a BA in Economics from UMass Amherst and a Masters in City Planning from MIT.
Mission-Driven Leadership: Uncover the Why at the Heart of Your Work
Young professionals embody the missions of their organizations everyday, but creating the foundation for their sustainable and authentic leadership means not just carrying out someone else's purpose—it means getting clearer on their own. This session guides emerging leaders to uncover and articulate their personal why, their core purpose, so that they can connect to their work more deeply and develop their leadership to engage and inspire others. Each participant will leave with a fully-articulated personal mission statement and strategies to utilize it to focus their path, filter career opportunities, and fuel their work.
Presenter:
| | |
| --- | --- |
| Carole Ann Penney, Penney Leadership, LLC | @penneylead |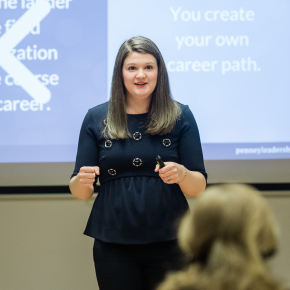 Carole Ann Penney, CPC, develops mission-driven leaders to navigate their leadership and career journeys with purpose and resilience. A seasoned speaker and writer on topics related to leadership and career development, Carole Ann is passionate about sharing new perspectives and tools that professionals can immediately implement to advance their work. Carole Ann earned a B.A. in Education Studies from Brown University and certifications in nonprofit management & leadership from Tufts University and professional coaching from the Institute for Professional Excellence in Coaching.
Revenue Stream Diversification – Options, Ideas and Considerations
With increasing competition and shrinking budgets, financial sustainability is a problem many nonprofits
face. It is becoming increasingly important for nonprofits to broaden their horizons to alternative
sources of revenue in order to better protect against economic decline and uneven political
environments. Diversification of revenue allows nonprofit organizations to have a more stable financial
position, however, when implementing these streams there are different levels of reliability, limitations,
costs and concerns that comes with each possibility. It is important that nonprofits consider their
options and find those that will best fit their specific organization.

Presenter:
| | |
| --- | --- |
| James Matzdorff, Kevin P. Martin Associates | @JMatzdorff @KPMNPO |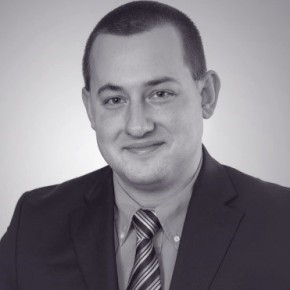 James Matzdorff is a Director at KPM with more than a decade of experience in public accounting. James has significant experience in the audits of real estate projects, not-for-profit agencies, film and entertainment enterprises and commercial entities. James works with not-for-profits subject to Yellow Book, OMB Uniform Guidance and Massachusetts UFR audit requirements. James also specializes in, but is not limited to, staff analysis and department realignment consulting as well as cost allocation and compliance driven audits. James is also the Chair of the Firm's Nonprofit Committee.
Storytelling for Impact: An Integrated Approach
More than ever, nonprofits have an opportunity to share the impact of their mission-driven work with new audiences. With social media being one of the primary sources of public information, the tools are well established, but it can often be challenging to harness and amplify a message. Storytelling for Impact: An Integrated Approach will outline thoughtful approaches to engaging narratives for print collateral, websites, social media and beyond! Explore ways to build on your existing resources through a multifaceted approach to defining messaging goals, organizing data-driven narratives, and opportunities for validator engagement. We will talk about opportunities to complement more traditional print collateral (like annual reports) and we'll outline examples of tools and campaigns used throughout Harvard's community-facing communications channels.
Presenters:
| | |
| --- | --- |
| Kendra Butters, Harvard University | @HarvardLocal |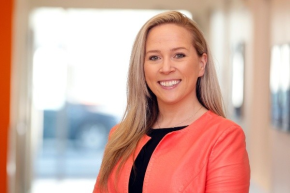 Kendra Butters is the Associate Director of Community Engagement Marketing for Harvard Public Affairs & Communications. In this role, she oversees marketing and outreach for Public Affairs including the Harvard Ed Portal in Allston and special initiatives across Boston, Cambridge, and Massachusetts. Kendra has worked in community engagement for Boston College and the Boston Foundation, and was also a Teach For America corps member in the Mississippi Delta. She holds an MBA from Boston College, Bachelor of Arts in journalism from Quinnipiac University, and a certificate in organizational behavior from the Harvard Extension School.
| | |
| --- | --- |
| Morgan Harris, Harvard University | @HarvardLocal |
As Associate Director of State Relations and Strategic Outreach, Morgan Harris manages engagement, partnerships, and initiatives that advance Harvard University's educational mission in Massachusetts and beyond. Prior to Harvard, Morgan worked on Capitol Hill as an Aide to Congresswoman Carolyn Maloney of New York. She started her career in the district and Washington, DC offices of former Senator John Kerry. Morgan holds a Bachelor of Arts in Political Science from The George Washington University and earned her JD from New England Law Boston.
The New Normal: Practitioners at the Center of Evidence Building
Big data, technology, tools, and an increased demand for evidence-based solutions are fueling a fundamental shift in how the social sector generates and embraces evidence in support of stronger communities. This presents a singular opportunity for funders and grantees to realign resources and reconfigure relationships to better support the community change they collectively seek. This workshop provides practitioners with a map of what's next in evidence-building work. Utilizing case studies and scenario planning, Project Evident and nonprofit partners will take attendees on a tour of the future of evidence building, providing workshop attendees with a framework of the shifting ecosystem of evidence. Topics addressed include: the increase in demand and use of data, increasing access to tools, growing practitioner knowledge and learning, engaging stakeholders in shared vision and outcomes, reflecting theories of change and community values in evidence planning, and how policy impacts evidence.
Presenters:
Charles Carter, Project Evident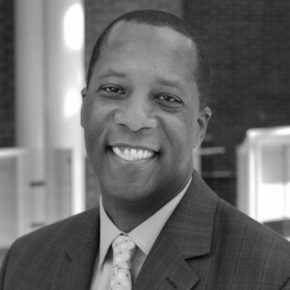 Charles Carter is a Senior Evidence Director with Project Evident. With more than 20 years experience working with low-income children and families, he approaches this work with equal parts curiosity, humility, passion, and humor, aiming to positively impact systems and organizations working on behalf of vulnerable populations. Previously, Charles was Deputy Director and Chief Strategy Officer at the Center on the Developing Child at Harvard University. He earned his master's degree in Social Work from the University of North Carolina at Chapel Hill and his Ph.D. in Social Work from Boston College.
| | |
| --- | --- |
| Kemarah Sika, YW Boston | @sikaofknowledge |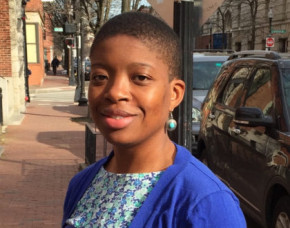 Kemarah Sika has over 15 years of experience developing curricula and programs for non-profits and schools. She also has a background in education, behavior change, and strategic planning. Prior to joining YW Boston, Kemarah was the Director of Academic Programs at St. Stephen's Youth Programs. Kemarah joined YW Boston in 2017 and now sits on YW Boston's leadership team and oversees services and programs. She led YW Boston through a recent strategic planning process and guided the evolution of InclusionBoston partnerships to include more robust data, refined curriculum, and stronger ongoing support.
David Leopold, College Bound Dorchester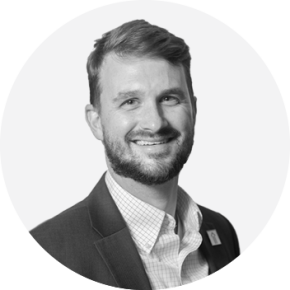 David Leopold is the Director of Evaluation and Impact at College Bound Dorchester, a nonprofit focused on empowering gang-members as the solution to cycles of street violence and poverty. In this role, David oversees the research, evaluation, and learning strategies for the organization. Prior to his role at College Bound, David was the Postsecondary Success Director at uAspire, a nonprofit organization ensuring that all young people have the financial information and resources necessary to find an affordable path to and through college. David received a M.A. in Program Evaluation from Michigan State University.
Workshops: Session III
Beyond Diversity Numbers: How to Move Your Nonprofit and Board Toward Racial Equity
Nonprofits often focus on increasing numbers of staff or board members of color, without considering deeper issues of racial equity and inclusion within organizations. As a result, they are faced with ongoing challenges with staff/board recruitment and retention of people of color within their organizations. Participants in this highly experiential workshop will increase their understanding of key concepts such as systemic racism, implicit bias, micro-aggression, and levels of racism at an individual, institutional/organizational, and structural/societal level; learn about racial equity assessment tools which can help your board and/or organizations take stock of its practices and identify areas of improvement; and use one of these tools to begin the process of assessing their board or organization around racial equity issues. Participants will interact through a series of exercises, including application of the dynamics of racial equity to nonprofit practices, using an evidence-based racial equity tool with a case study. As organizational change processes have shown to be most effective when teams learn together, staff/board members are encouraged to participate as a team.

Presenters:
Judy Freiwirth, Nonprofit Solutions Associates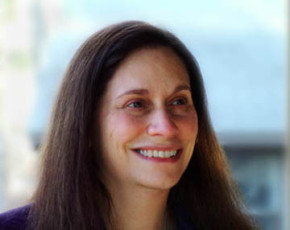 Judy Freiwirth, Psy.D., is Principal of Nonprofit Solutions Associates. Nationally known, she has been a keynote speaker and trainer at international and national conferences and has been consulting and training for nonprofits for over 30 years. She is the New England Co-Regional Coordinator of the Alliance for Nonprofit Management, the national organization of capacity builders. She has published numerous articles for The Nonprofit Quarterly and is a contributing author for two published books. She serves on the Editorial Board of the Journal of Nonprofit Education and Leadership and holds a doctorate, specializing in organization development.
Curdina Hill, ClearWays Consulting and Coaching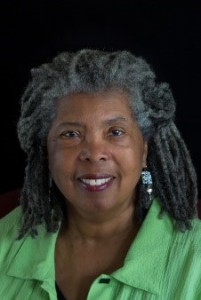 Curdina Hill, Principal of ClearWays Consulting and Coaching is an organizational development consultant, and leadership and life coach. Her practice focuses on racial equity, strategic planning, program development, and the building of culturally proficient and agile leaders, organizations, and networks. She has consulted with national networks, coalitions, nonprofits, and public agencies committed to social justice and social change. She has also been a long-time community activist around issues of affordable housing, social, racial, and gender equity, and building communities for economic democracy. She received Community Change's Drylongso Award in recognition for her contributions "in the struggle against racism."

Creating an Investment Plan to Optimize Your Cash and Investment Returns
An investment policy is not just for nonprofits with endowments – it is an investment plan that ensures you are earning the appropriate return on your cash and investments. Project Place and Plum Street Advisors will co-present this interactive workshop using Project Place's recent experience of thinking through the establishment of separate and distinct buckets for short-term operating funds, funds for medium-term/multi-year projects, and long-term sustaining funds. We'll use a case study to discuss at what point your nonprofit should consider setting aside money for investment, how to segregate funds by use, tips on working with your board to establish investment and spending policies, and best practices in setting investment allocation based on the horizon for each investment bucket. As part of the case study, we will share slides from board deliberations, share concerns brought up in board discussions, and give practical thoughts on implementation. During the workshop, participants create a draft for an investment policy for their own organization, using a template that will be provided. We will discuss alternative approaches, along with their pros and cons.
Presenters:
David Dirks, Plum Street Advisors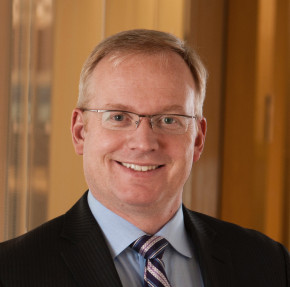 David Dirks is a founding partner of Plum Street Advisors, a financial planning and investment management firm focused on nonprofits and individuals. Before launching Plum Street Advisors, David was Head of North America for Mellon Capital, a division of BNY Mellon, working with pension consultants, public and corporate pensions, endowments, and financial institutional clients. Previously, he was a consultant at McKinsey & Company. David has a degree in economics from Stanford University and an MBA from Northwestern University. David has served as chairman, treasurer, executive and finance committee member, and board member for several non-profit boards.
Alan Lehmann, Project Place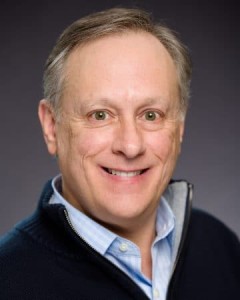 Alan Lehmann is Director of Finance and Social Enterprises at Project Place. Previously, Alan was VP of software development at Dealertrack. Prior to Dealertrack, at Fleet and several predecessor banks Alan served as SVP of Internet Strategy and Director in various consumer finance roles. As a CPA, Alan was a Partner at the accounting firm Adler Blanchard & Company and an accountant at Arthur Anderson. Alan holds his BA in accounting and an MBA from Boston University. Alan was on the Board of Directors at Project Place from 1992-2004 and 2009-15.
Demystifying Federal Grants
The U.S. government awarded $1.833 billion in grants to qualified nonprofits and institutions of higher education in 2018. Of the 98,799 grant recipients, approximately 1.0 million more received rejection notices. Is your organization ready to compete for future federal grants opportunities? Erase the complexity and confusion often associated with federal grants. Rather than relying on corporate or foundation giving, it may be time to seek out potential federal grants. The training objectives of this workshop are as follows: 1) Demystify the process of seeking federal grants for single awards of $50,000 to multi-year requests of $1.0 million or more, 2) Learn to carefully review federal opportunity announcements (FOAs) to understand what the government wants to fund, 3) Plan ahead for future publication of available federal grants through online resources, 4) Understand the process of preparing an average 40-page, single-spaced proposal narrative in less than 15 business days, and 5) Learn how peer reviewers score your proposal.
Presenter:
Diane Gedeon-Martin, The Write Source, LLC
For over 28 years, Diane Gedeon-Martin has focused on grants and fund development for nonprofits. She launched her consulting firm, The Write Source, in 1993 that today boasts a roster of nearly 280 nonprofit clients in 26 states and Washington, DC. Diane is a popular speaker and trainer. For 14 years, she was as an adjunct faculty member of The Fund Raising School at Indiana University where she also co-developed the curriculum for their Grant Proposals course. Diane is an Association of Fundraising Professionals' (AFP) certified Master Trainer that has reached over 20,000 people through her workshops and conference sessions.
How to Build a Website That Encourages Donations, Volunteerism, & Action
Web Presence with Purpose Workshop will cover how to build your platform, spread your message and encourage donations online. This interactive workshop will cover: 1) Understanding why people donate online, 2) Building a Platform, not a brochure (website), 3) Key components of a website, 4) Writing a website RFP, 5) Picking the correct technology, not the sales-pitch, 6) Nonprofit Branding: Design & Story that delivers your message, and 7) Making connections through Social Media.

Presenters:
| | |
| --- | --- |
| Jim Fisk, Jantcu | @jimafisk |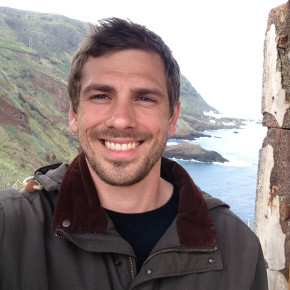 Jim Fisk has built custom software using JAMstack & Drupal for a variety of clients including the Alzheimer's Association and the City of Boston. Jim led a session on building complex sites using static site generators at the New England Regional Developers Summit at UMass Amherst in March 2017. He also spoke at the United Nations in New York City in July 2016 about web flexibility. He contributes to Drupal core sprints and is a co-organizer of both the Boston Drupal meetup and Boston JAMstack meetup.
| | |
| --- | --- |
| Stephanie Luz, Jantcu | @saystephanienow |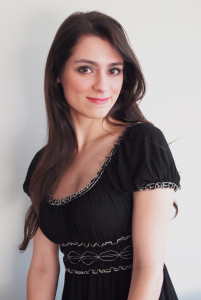 Stephanie Luz is Jantcu's UX expert responsible for leading the wireframing and design comp processes of the design phase. She was the lead organizer of the Hackathon to End Alzheimer's which brought together tech talent from some of the northeast's most prestigious companies. Stephanie presented at the New England Regional Developers Summit at UMass Amherst in March 2017 on how to leverage open source tools for better software development. She co-organizes the JAMstack Boston Meetup and maintain the social media for the Boston Drupal meetup.

Leadership When It Counts: How to Build a Culture of Learning When Your Results Are Negative
What do you do when evaluation results are negative or not what you expected? Leadership competence is critically important when there is temptation to hide, deemphasize or brush off poor results. How organizations respond to failure demonstrates their capacity for learning and improvement. This skill-building workshop shares strategies to foster a culture of learning and data utilization. The session is grounded in the growth mindset – the idea that failure is a learning opportunity and that with effort, reflection and intentional strategy, you can improve. We will discuss leadership strategies (e.g., leveraging evaluation planning) and tools (e.g., guiding evaluation philosophy) that can help us stay credible, creative and effective as leaders. The workshop will utilize a case study to demonstrate varying responses to failure. Participants will hear the case study of a nonprofit that received unexpected mixed results from an evaluation of its services. They will work in small groups to propose responses utilizing the strategies learned in the workshop.
Presenter:
| | |
| --- | --- |
| Kara Bixby, WithInsight | @withinsightMN |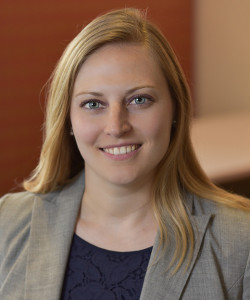 Kara Bixby is evaluation director at WithInsight, bringing expertise in program evaluation, data utilization and research. She is passionate about evaluation capacity building – helping others leverage the power of data to learn and improve. Kara has trained hundreds of nonprofits to strategically use data for continuous improvement. Her unique approach brings life to traditional evaluation tools like logic models and evaluation plans. Kara believes that when done well, evaluation can change systems to become equitable and effective. She has a Masters in Public Policy degree from the Humphrey School and has been training and coaching nonprofits for 10 years.
Learning to Love (or at Least Live with) Restricted Revenue
Who knew that accounting standard changes could be the source of cutting-edge strategies for fundraising? This session explores how the latest changes in accounting standards for revenue recognition can be used to develop more effective grant proposal narratives and budgets. Whether you are a CEO, development professional, CFO, board member, or accountant, this presentation will provide you with an understanding of new standards on revenue recognition and restricted revenue. Participants will look at examples of how to use those concepts to craft grant proposals that bring in the most flexible funding possible. Session will also include breakout sessions and report backs to assist in applying these new concepts.
Presenters:
| | |
| --- | --- |
| Tim Warren, CliftonLarsonAllen LLP | @CLA_Nonprofit |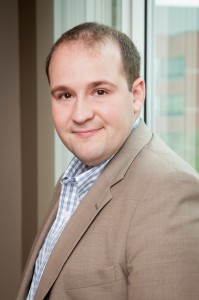 Tim Warren has over 16 years of experience providing auditing, accounting, consulting, and tax services to nonprofit organizations including independent schools, housing, social service organizations, membership based-organizations, community-based organizations, foundations and arts/cultural organizations. Tim has extensive knowledge and experience with performing audits in accordance with Government Auditing Standards, Uniform Guidance and the Uniform Financial Statements. Tim has also assisted organizations on strategic implementation of new accounting standards including the new nonprofit reporting framework and revenue recognition.
| | |
| --- | --- |
| Curtis Klotz, CliftonLarsonAllen LLP | @CurtKlotz |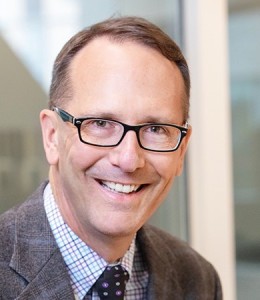 Curtis Klotz, CPA, serves as Director of Nonprofit Innovation at CLA. Curt shares inventive strategies for nonprofits that have emerged from more than 30 years of direct work in nonprofit organizations, including his former role as VP of Finance & CFO at Propel Nonprofits. Along with other stints as a nonprofit CFO, he is also past Chairperson of the Montana Nonprofit Association. Curt has contributed a number of articles to Nonprofit Quarterly and is the principal author of CLA's Innovation in Nonprofit Finance blog. Curt was honored as Minneapolis/St Paul Business Journal's Nonprofit CFO of the Year in 2017.
Media Advocacy for Nonprofits: The Art and Science of Influencing The Press
Everyone knows how hard it is to get media coverage of your work. In this session, you'll learn how to increase the chances of getting attention by practicing media advocacy, which is the art and science of influencing the press. In this workshop, you'll learn how three nonprofits (one with a staff of four; one with a staff of 75; and one with a staff of over 300) employ media advocacy as a tactic to sell tickets, influence legislative policy, and gain media coverage.
Presenter:
| | |
| --- | --- |
| Susan Ryan-Vollmar, Influence Consulting | @srvollmar |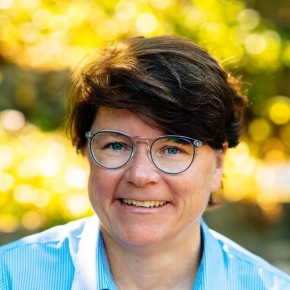 Susan Ryan-Vollmar is the principal of Influence Consulting, which brings public attention to social justice issues ranging from homelessness and sexual violence to the need for greater access to health care, the arts, and education. In 2016, The History Project honored her with its lifetime achievement "History Maker" award for her work at Bay Windows, when she led the paper's coverage of marriage equality in Massachusetts, and for her work at the Boston Phoenix, when she oversaw the paper's investigative reporting in 2000 and 2001 that exposed the abuse of children by priests taking place within the Boston Archdiocese.
Tax Update: How New Federal Tax Laws Impact Nonprofits
The IRS has issued new guidance related to the Federal Tax Cuts & Jobs Act's (TCJA) widespread changes affecting charitable nonprofits. AAFCPAs' partner Joyce Ripianzi, CPA and Tax Strategist Brittany Besler, CPA, JD, MBA will provide guidance on the impact on nonprofit operations and filing requirements, including: UBIT "siloing", taxability of transportation benefits, and how changes influence donors.
Presenters:
| | |
| --- | --- |
| Joyce Ripianzi, CPA, AAFCPAs | @AAFCPA |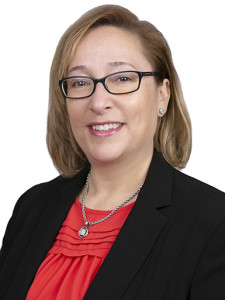 Joyce Ripianzi is a Partner in the Consulting Division of AAFCPAs and a member of the firm's growing Managed Accounting Solutions practice, which provides "right-size" outsourced accounting solutions, from cloud-based bookkeeping to CFO deliverables, designed to optimize the effectiveness of the modern finance function. Joyce has 30+ years of diverse experience in public accounting at national and regional CPA and consulting firms. She is also a former CFO of a technology networks integration firm.
| | |
| --- | --- |
| Brittany Besler, CPA, JD, MBA, AAFCPAs | @AAFCPA |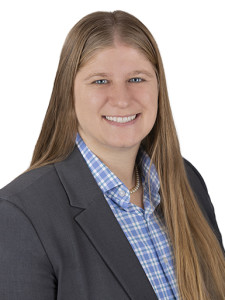 Brittany Besler is an in-house Tax Strategist at AAFCPAs. She possesses a unique combination of tax, legal, and business backgrounds. She provides tax planning, research, and compliance solutions for corporations, partnerships, nonprofits, individuals, estates & trusts. She advises newly-formed and well-established nonprofit clients on meeting compliance requirements of various government agencies, including the IRS rules on fundraising and political activities.
The New Massachusetts Paid Family & Medical Leave Law: Are You Ready?
This workshop will take a deep dive look into the newly-enacted Massachusetts Paid Family and Medical Leave Law (PFML) which will have become effective October 1, 2019. The PFML provides up to 26 weeks of paid family and/or medical leave per year for employees, former employees, and, in some cases independent contractors, working for employers. The PFML applies to all Massachusetts employers, with limited exceptions, and there are many compliance requirements employers of all sizes need to be aware of, including mandatory communications with employees and independent contractors whom employers hire. While employees and independent contractors are not eligible to take leave until 2021, the PFML implementation is phased-in and employers will learn what has to be done when in order to comply. The workshop will also examine the interaction between the PFML and existing leave laws, including the federal FMLA, that employers are subject to and discuss how to manage the intersecting leaves. Additionally, the workshop will discuss the integration of the PFML into existing employer policies and when employer-provided leave may run concurrently with the 26-week PFML paid leave entitlement. The latest guidance from the newly-formed Department of Family and Medical Leave will also be discussed.
Presenter:
| | |
| --- | --- |
| Nan ONeill, Murphy, Hesse, Toomey & Lehane, LLP | @MHTL_Law |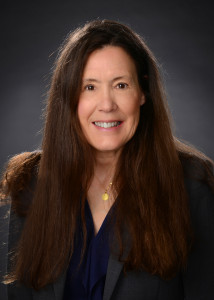 Nan ONeill has 30 years of experience counseling and representing employers in all aspects of labor and traditional employment law. She litigates employment-related disputes, including discrimination, reasonable accommodation, sexual harassment and wrongful termination matters. Nan also counsels clients on a day-to-day basis on employment compliance issues. Nan frequently conducts manager training sessions on topical legal issues such as harassment, reasonable accommodation, state and federal family and medical leave laws. Nan is often called upon to conduct internal investigations including complaints of harassment, discrimination and ethical violations. Nan is a graduate of the Georgetown University Law Center and Boston College.
Transforming Your Nonprofit Through Effective Advocacy: An Interactive Case Study
Effective advocacy can transform a nonprofit, its capacity, and even the landscape in which it operates. This interactive workshop will help you identify how effective advocacy and engagement in public policy can support your organization's current mission. Using the case-study method made famous by the Harvard Kennedy School (HKS) and Harvard Business School (HBS), we will explore the recent passage of legislation that overturned a long-standing welfare policy. Led by a lobbyist with over 25 years of experience advocating for nonprofits and a successful nonprofit manager with experience ranging from the Clinton White House to the Boston Bar Foundation, participants will practice developing effective messaging, securing media attention, building coalitions, and crafting winning advocacy campaigns. After participants try their hand at how they would advance the case and present their own advocacy model, we will go through the actual events of the case, distilling knowledge for participants to use in their own advocacy decision making. Participants will come away with a better understanding of both the legislative process and the importance of messaging, engagement, and persuasion in obtaining their organization's goals in the State House and beyond.
Presenters:
| | |
| --- | --- |
| Charles Glick, Charles Group Consulting | @CharlesGroup |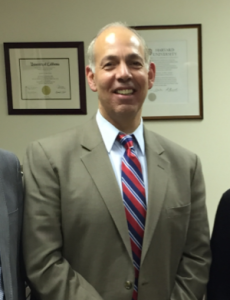 Charles Glick is a seasoned lobbyist with over twenty years of experience in advocacy, politics and community relations. He has successfully lobbied on some of the most controversial issues facing Massachusetts. Prior to forming Charles Group Consulting in 2001, Charles served as Director of Government Affairs for the Jewish Community Relations Council of Boston. Through CGC, he has helped his clients secure millions of dollars in public funding and pass groundbreaking legislation. He holds an MPP from the Kennedy School of Government at Harvard, a Masters in Communal Service from Brandeis University, and a B.A. in Political Science from UCLA.
| | |
| --- | --- |
| Kate Worrall, Charles Group Consulting | @KateSaville |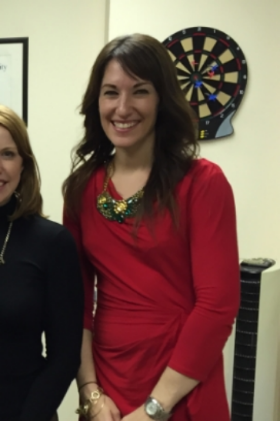 Kate Worrall serves as CGC's Vice President. She joined the CGC team in 2012, and brought to the position a diverse background in grassroots and direct lobbying at the state and federal level, law, public policy, and public relations. Together, she and Charles provide strategic, government affairs advice to clients and organize fundraising events to promote the valuable services that they provide to underserved populations. Kate also assists with developing new business prospects, managing budgets, maintaining social media, and organizing marketing efforts. Before joining CGC, Kate served as Legislative Assistant and Membership Coordinator for the American Council on International Personnel (ACIP), a federal trade association focusing on education and advocacy around business immigration issues.
| | |
| --- | --- |
| Georgia Katsoulomitis, Massachusetts Law Reform Institute | @MassLawReform |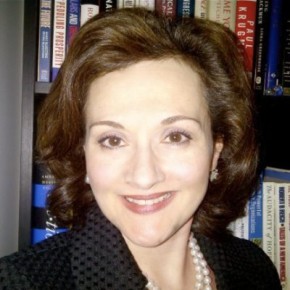 Georgia Katsoulomitis joined MLRI as Executive Director in March 2011. She is an attorney with diverse experience in nonprofit management, strategic communications and public policy. Her policy interests include structural and intergenerational poverty and cross sector antipoverty initiatives. Georgia served in the Clinton Administration as a Special Assistant to U.S. Labor Secretaries Robert B. Reich and Alexis Herman and a Vice President at Robinson Lerer and Montgomery. Upon returning to her native state of Massachusetts, she served as the Managing Director of the Boston Bar Foundation and as the Interim Executive Director of the Fair Housing Center of Greater Boston.