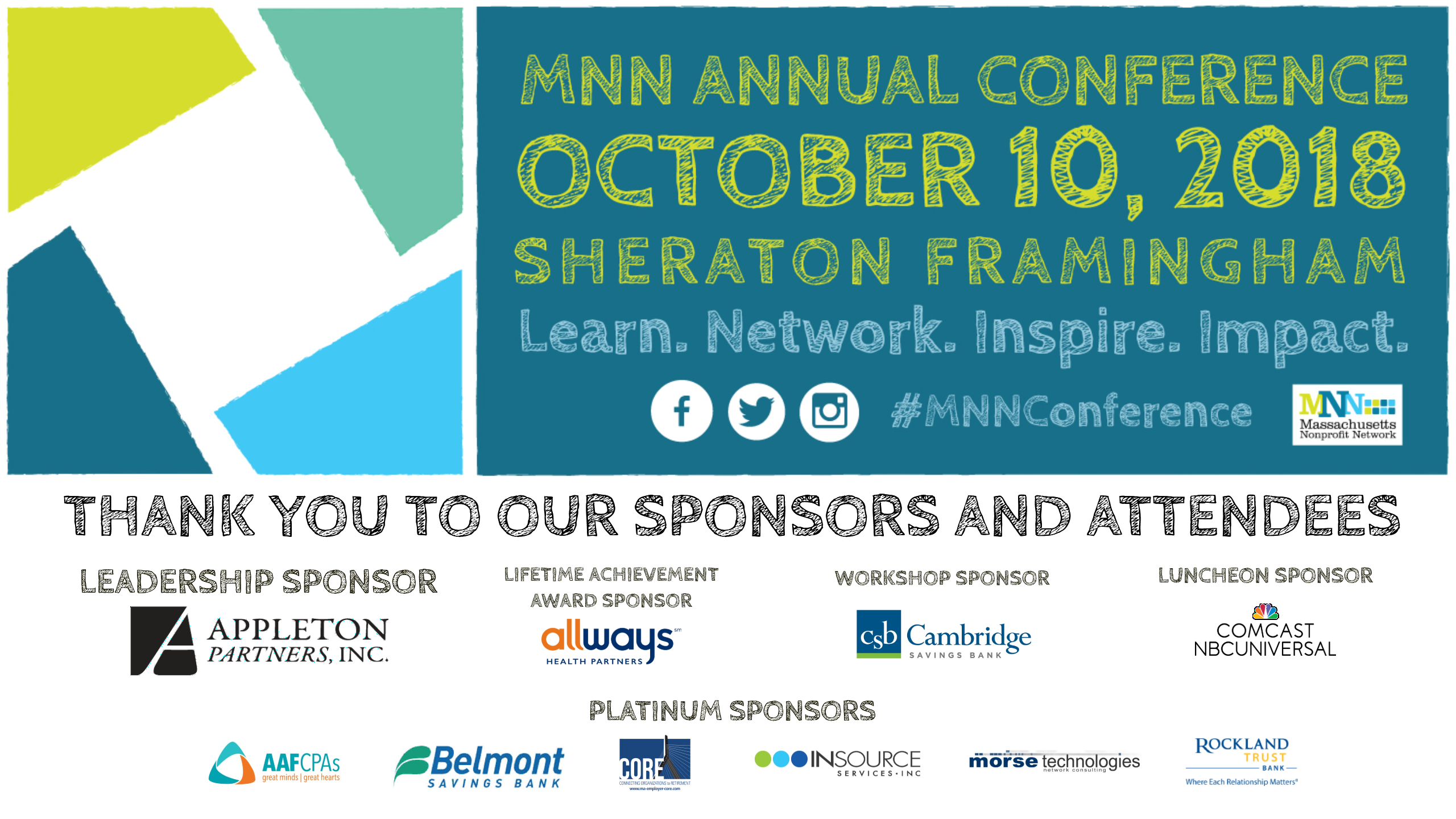 We were pleased to honor the 2018 Lifetime Achievement Award winners: Carol Duncan, former Executive Director of Girls Inc. of Greater Lowell, and Hubie Jones, Social Justice Entrepreneur-in-Residence at City Year and Dean Emeritus for Boston University School of Social Work.
"We are thrilled to honor Carol and Hubie for their years of distinguished service as members of the Massachusetts nonprofit sector," said Jim Klocke, CEO of MNN. "Their dedication to serving others, to strengthening their communities, and to making Massachusetts a better place for all to live will have lasting impacts."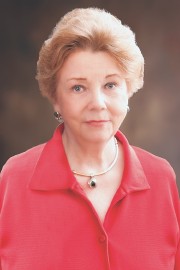 Carol Duncan is being honored for her extensive service to the Greater Lowell community in her roles at nonprofits, on boards of directors, and as an experienced educator. Carol served as Executive Director of Girls Inc. from 1991 to 2013, where she put her passion for serving young women into leading an organization dedicated to inspiring all girls to be strong, smart, and bold. In her tenure, Carol oversaw a $400,000 renovation to the organization's office to expand program capacity, and significantly elevated its public profile, receiving the national Girls Inc.'s Outstanding Affiliate Award two years in a row.
Carol has received numerous honors for her outstanding service. In 2014, she was honored at the Celebration of Today's Women event at Girls Inc. She was featured in the Lowell Sun Salute to Women Project in 2012 and the YWCA of Greater Lawrence Tribute to Women in 2011. Carol was an honoree at the First Annual ATHENA Award Program in 2002, and has received community service awards from Lowell-based Community Teamwork, Inc. in 1995 and from the American Textile History Museum in 2008.
Carol remains active on numerous boards of nonprofits in her retirement, including at Challenge Unlimited at Ironstone Farm, the Whistley House Museum of Art, the Patient Care Board at Lowell General Hospital, and the advisory board of the Angkor Dance Troupe.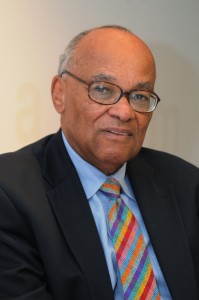 Hubie Jones is being honored for his contributions to the social justice movement in Boston, where he has held numerous positions in academia, founded several nonprofits, served on multiple nonprofit boards, and played a leadership role in the social development of the city and its people.
Hubie is Dean Emeritus of the Boston University School of Social Work, where he previously served as Professor and Dean. Before joining the faculty at Boston University, Hubie was Special Assistant to the Chancellor for Urban Affairs at the University of Massachusetts Boston, an Associate Professor in the Department of Urban Studies and Planning at the Massachusetts Institute of Technology, and was acting president of Roxbury Community College.
Hubie has played a key role in the formation, rebuilding, and leadership of at least 30 community organizations within the black community and across the city. In 20 of these organizations, he served as chairman of the board or executive director. His leadership roles include: executive director of the Roxbury Multi-Service Center, board chairman of the Massachusetts Advocates for Children, and board president of Roxbury Youthworks, the Roxbury Community College Foundation, and the Citywide Educational Coalition.
Hubie Founded Higher Ground, Inc., modeled after the Harlem Children's Zone. Since 2002, he has been founder and president of the Boston Children's Chorus.