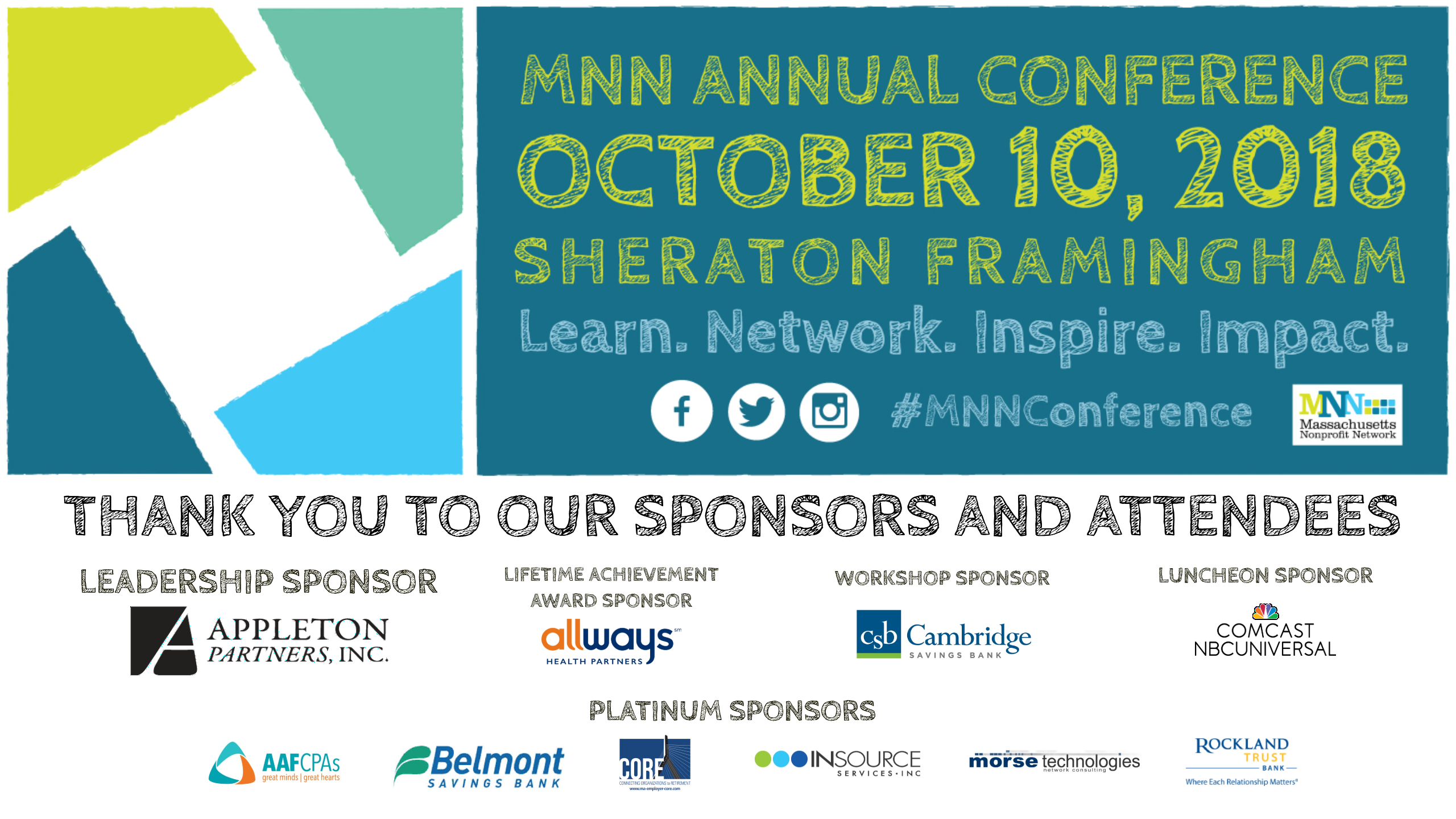 The conference Keynote Panel was moderated by Michelle Neves Hantman, President and CEO of the United Way of Greater New Bedford, and featured Carol Fulp, President and CEO of The Partnership, Inc., Elaine Ng, CEO of TSNE MissionWorks, and Deborah Re, President and CEO of Big Sister Association of Greater Boston. The panelists brought to the discussion the discussion their years of experience in providing opportunities for historically underrepresented groups to participate in the economic, educational, civic, and cultural life of Massachusetts.
See below to watch a recording of the panel.
Learn more about the moderator and panelists below.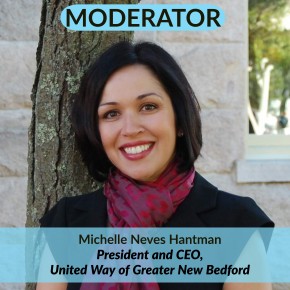 Michelle Neves Hantman
is the President and CEO of the 
United Way of Greater New Bedford
, an organization that fights for the health, education, and financial stability of the Greater New Bedford community. Michelle currently serves on the Board of Directors of the Massachusetts Nonprofit Network, the New Bedford Whaling Museum Board of Trustees, the UMass Dartmouth Leduc Center for Civic Engagement Advisory Board, and the South Coast Regional Network to End Homelessness Leadership Council.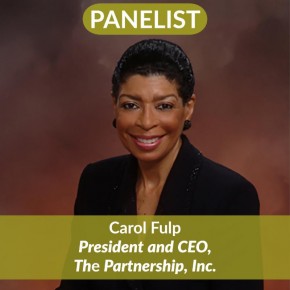 Carol Fulp
is the President and CEO of 
The Partnership, Inc.
, an organization whose mission is to enhance the competitiveness of the region by attracting, developing, retaining, and convening multicultural professionals. Carol serves on the Harvard Kennedy School Women's Leadership Board and as a trustee of the John F. Kennedy Library Foundation.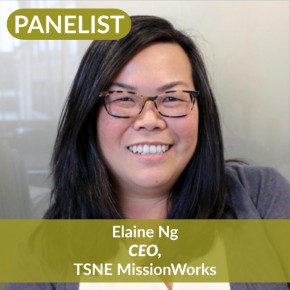 Elaine Ng
is the CEO of 
TSNE MissionWorks
, an organization dedicated to building the knowledge, power, and effectiveness of individuals, organizations, and groups that engage people in community and public life. In addition to serving as a Barr Fellow, Elaine has served on numerous boards and committees including the Metropolitan Area Planning Council, the BPS School Quality Working Group, and the Chinatown Land Trust.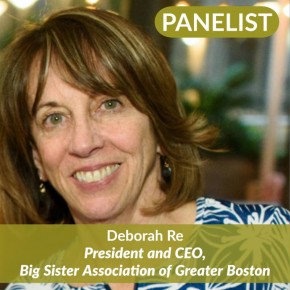 Deb Re 
is the President and CEO of 
Big Sister Boston
, a mentoring organization that offers enrichment programs for girls and women, which was recognized by the national Big Brothers Big Sisters network with the distinguished Agency of the Year award in 2015. Deb has been recognized in Boston for her leadership achievements, including the 2015 Greater Boston Chamber of Commerce's Pinnacle Award for Achievement in Management in the Nonprofit Sector. In 2014, Deb was appointed to the City of Boston Women's Commission and served on Governor Baker's transition team.