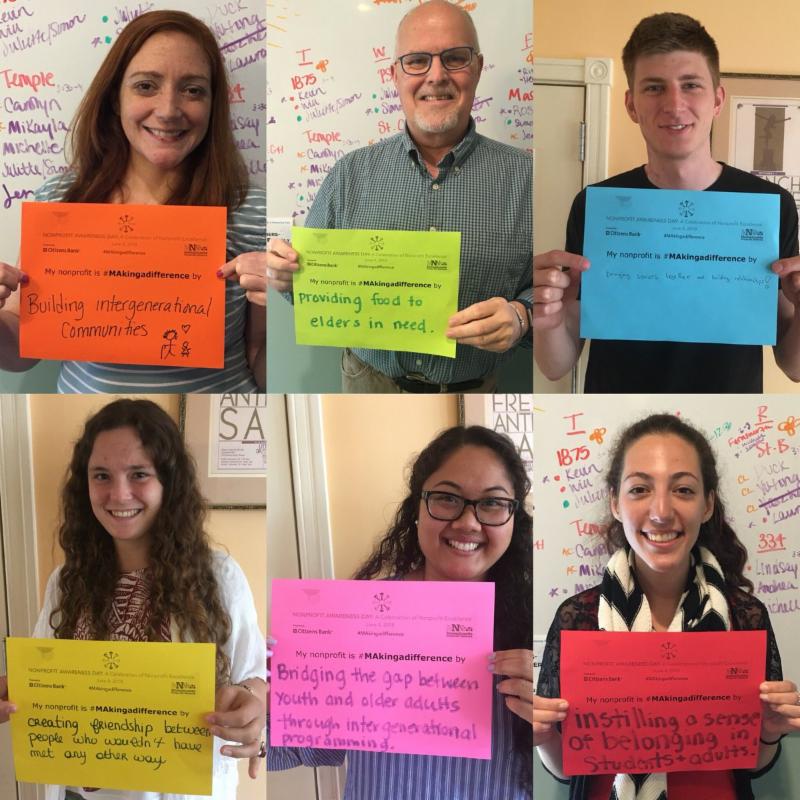 Join our annual social media movement leading up to Nonprofit Awareness Day: A Celebration of Nonprofit Excellence presented by Citizens Bank on June 3, 2019. The campaign will use stories, images, videos, and statistics to tell our communities and elected officials how Massachusetts's nonprofits are #MAkingadifference. This is a great way to increase your organization's visibility, and spread the word about the work of the sector!
The #MAkingadifference campaign will kick off on Monday, April 29, and continue through Nonprofit Awareness Day on June 3. As a #MAkingadifference partner, you will receive social media tips, tricks, and sample language to help you engage in the campaign.
Each year, our social media campaign engages hundreds of social media partners, generates over 1,000 tweets, 100 Facebook posts, and 55 Instagram posts, resulting in over 3 million+ impressions. Highlights from 2018's campaign can be found here, here, and here.
Follow MNN on social media

Follow Citizens Bank on social media