2020 Light of Dawnn Award winners:
Shantell Jeter, Boston Green Academy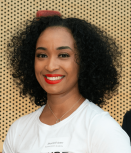 Shantell Jeter is the Physical Education Teacher at Boston Green Academy, and anyone who knows her well will tell you that she is not the average PE teacher. In addition to running health and wellness programming for hundreds of middle and high school students, Shantell goes above and beyond to ensure that youth can access their potential and are equipped to achieve their goals. Being a strong woman of color who was raised in the community where she works, Shantell is an extremely relatable role model for her students, particularly young women. Shantell also builds strong community partnerships to benefit the larger community outside of her day-to-day job responsibilities. She has set up an incentive program for students who are excelling at school to attend special events at the West End House, as well as professional development opportunities for fellow Boston Green Academy faculty.
Shantell was close friends with Dawnn and grew up going to the West End House with her, making this award particularly meaningful. Shantell's mission to improve her community as Dawnn did led her to work at a familiar place: the West End House. Shantell wanted to serve her community at the place that so many called home, including her and Dawnn. Dawnn's death was a pivotal turning point in Shantell's life. "People were shocked at the effect that her death had on the community," she recalls. She began to question her own purpose in life, and remembers asking herself, "what am I going to leave behind?" Shantell answers that question for herself by being an unsung hero for the youth of the Allston Brighton community. In addition, she organized her peers at the West End House to host a very popular summer event in honor of Dawnn. Understanding that her community needed an avenue to celebrate Dawnn's spirit, Shantell created The Biggest Fun Ever, a summer family event attended faithfully by over 500 of Dawnn's family, friends, and neighbors. The event features things that Dawnn loved to share with others: games, dancing, a basketball tournament, and lots of delicious food. As the keynote speaker for the fifth annual Biggest Fun Ever this past August, Shantell charged the crowd to join her in her life's work: "I want you to think about something that you love so deeply that you can share, and the impact that you can have by sharing it with a young person."
Aspen Eberhardt, Greater Boston PFLAG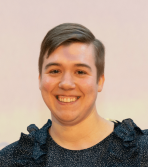 Aspen Eberhardt is the Operations Director at Greater Boston PFLAG, regarded by their colleagues as a tremendous asset for their commitment not only to the internal operations of the organization but also their advocacy work on behalf of the LGBTQ community, especially transgender and nonbinary people. Aspen pitches in on just about everything the organization does, providing finance, human resources, and development support, in addition to delivering educational programming in schools and businesses across Massachusetts. They're looked upon by the dozens of young volunteers that support the organization's efforts as an aspirational leader and trusting mentor. Aspen's dedication to the mission of Greater Boston PFLAG is palpable and infectious: young LGBTQ people come back to volunteer year after year because of Aspen's leadership.
Aspen led GBPFLAG's efforts on the historic Yes on 3 ballot question campaign, which successfully preserved the civil rights of transgender people in Massachusetts, and is currently advocating in favor of a nonbinary Gender X marker on all state-issued IDs. Sharing their story and struggles personalizes these issues which benefit the entire community, particularly for those who cannot speak up because doing so would not be safe. Aspen always treats others with patience and respect, even when their own feelings and identity are on the line. Aspen's work organizing youth around on these and other issues is about more than achieving political victories: it's about meeting LGBTQ youth where they are, empowering them to have agency over lives and stories. As someone who did not have the acceptance of their own family, Aspen knows firsthand the importance of creating communities where all youth feel safe and accepted. "I want to feel like I'm giving back and doing something meaningful," Aspen says. " I want to bolster acceptance for LGBTQ people in the greater community, and give other folks opportunities that I did not experience." Perhaps the best example of Aspen's community-building comes from Aspen's memory of the night that they and youth organizers heard that the ballot question had passed. "We had created a connection with everyone who worked with us at the campaign site," they recall. "When we heard that we won, we just collapsed into each other. It was the most amazing moment."
Isabel Villela, La Alianza Hispana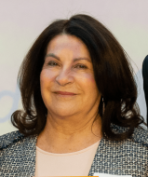 Isabel Villela is the Case Manager of the Madres y Niños en Proceso (Mothers and Children in Process) Program at La Alianza Hispana, a program that provides comprehensive parental coaching for low-income mothers with children ages 0 to 5. Isabel works with 45 families enrolled in the program where they are at physically and culturally, teaching in-home parenting skills such as identifying age-appropriate games, limiting screen time, and encouraging interactive games, and reading. Knowing the lifelong impact of early childhood intervention, Isabel advocates on behalf of families so that they can access essential services such as housing, food, medical care, psychological counseling, and legal assistance. Most of the families she serves are immigrants and speak only Spanish. Isabel, fluent in Spanish and an immigrant from Guatemala, is able to quickly develop trusting and culturally sensitive relationships with the mothers and children in her care.
In her twenty-two year career at La Alianza Hispana, Isabel has worked tirelessly to better the prospects of young mothers, teenagers, and elders in Boston's Latino community. She has gained the trust of clients young and old due to her patience and persistence. Isabel never misses appointments and goes the extra mile with clients who critically need her support. "I spend a lot of time working on what they need, setting up support and services for them to achieve their goals," she says. "I have to be available to them." Her tenacity in helping others is of great benefit to her clients, particularly given the immense challenges that some of them face. Isabel remembers one client from several years ago that needed someone in their life to go the extra mile. The client, a pregnant woman, experienced an episode of domestic violence and was hurt so badly that she ended up in the hospital with a brain injury. Isabel lept into action, sticking by her side at the hospital every day and arranging for the client's young children to be cared for. The client eventually recovered enough to return home, but is still battling trauma and depression related to the attack. Isabel is in constant communication with her, aiding her in a variety of ways during her recovery. In the face of daunting challenges like these, Isabel remains an unfailing source of positivity in the lives of the thousands of people she has served while working at La Alianza. "I'm a happy person," she says. "I always try to be positive, and the people I serve can see that I'm here to do good."
Recipients of the 2020 Light of Dawnn Scholarship:
Leslie Carranza, West End House
Aleena Mangham, West End House
Erika Yamilet Garcia, Beacon Academy
2019 Light of Dawnn Award winners:
Ketsy Caraballo, Health Care Without Walls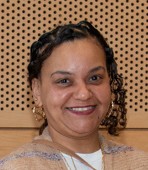 Ketsy Caraballo is a Community Health Worker and Case Manager Doula at Health Care Without Walls. Her work, as well as her own life experience, are examples of courage and conviction. Ketsy is one of a five-member bilingual team from Health Care Without Walls that works on the Bridges to Moms program, which serves pregnant women experiencing homelessness to address their housing, personal safety, transportation, and food security needs at all stages of pregnancy. Ketsy uses a holistic approach to supporting mothers in her care. Ketsy's own life has several parallels to those of her clients, which makes her a knowledgeable advocate on behalf of their health and safety during pregnancy. When she was 15, Ketsy was pregnant and experienced homelessness, receiving government assistance and living in shelters until she was able to secure public housing. Ketsy took advantage of resources available to her to advance her career built around serving others: she participated in the BU School of Public Health Resident Health Training Program, took a phlebotomy course at Roxbury Community College, and volunteered at the Boston VA Hospital. Ketsy provides women with an invaluable resource: a staunch advocate who is committed to the hard work and patience it takes to reach their personal goals. Ketsy is a shining example of what is possible for her clients to achieve with the help of someone in their corner. "I live in public housing in a community where I work. I see my clients walking on the street near my house," she says. "At a certain point, the mothers I help become my family."
Alma Huerta Dominguez, Boston Area Rape Crisis Center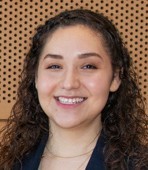 Alma is the Bilingual Services Coordinator at Boston Area Rape Crisis Center (BARCC). Her coworkers calls is the nerve center, connecting survivors of sexual assault and their families to the programs and services at BARCC that can help them. She is an integral part of the team, connecting survivors and their loved ones with BARCC's counseling, case management, and legal advocacy programs. An equally important part of Alma's job is not just what she does, but how she does it: because of her consistently calm and kind attitude, survivors can feel safe with her  on the other end of the phone. Despite her long list of day-to-day responsibilities, Alma goes above and beyond to support the organization and its clients: she comes in early to set up for organizational events, sits on an informal BARCC committee that advocates for immigrants' protection, and translates communications materials into Spanish. Her ability to move between English and Spanish-speaking worlds is an asset to BARCC. Born in Mexico and raised in a small Florida town, Alma can navigate the intersections of culture, language, and attitudes around sexual violence in order to best serve her clients. One client that Alma remembers drives this point home. She remembers working long hours to keep up with the deluge of calls that came in during the much-publicized Kavanaugh hearings. The client, a Spanish speaker, had seen the hearings on television and had decided to speak up about his own experience with sexual abuse. "This client saw Christine Blassey Ford's testimony and said, 'I recognized her pain,'" says Alma. "He said, 'maybe I deserve to be heard, too.'"
Randy Wiskow, Cardinal Cushing Centers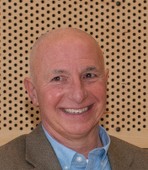 Randy is the Art Director at Cardinal Cushing Centers. He develops the art curricula and provides instruction for all 115 students with intellectual disabilities and autism at Cardinal Cushing Centers' Hanover school program. Randy welcomes all students with infectious positive energy, in part because it helps him achieve an important goal: developing students' confidence and expanding their abilities to express themselves through art. "In the studio, I create an environment that allows students to achieve their highest level of success through challenging, innovative art," he says. The students of Cardinal Cushing Centers were what drew Randy in. He begun running the summer art program at Cardinal Cushing Centers after a job at an ad agency left him feeling unfulfilled. 33 years later, he still eats lunch with the students, goes to recess, and maintains a studio where he can see into his students' inner lives in a way that many cannot. The story of one student characterizes this innate ability. Randy recalls that during the first time he met Nick, who is on the autism spectrum, "he just paced up and down the room." Randy knew that what Nick needed was space, safety, and time, and patiently gave Nick just that. After several weeks, Nick slowly opened up and began sharing with Randy his art- and what he shared was astounding. "His work developed into the most unbelievable abstracts," Randy said. Now, Nick is a professional artist and his work has garnered an impressive following. It doesn't matter to Randy if his students achieve professional artistic success like Nick. He just feels lucky to help them along on their journeys of self-expression. "Every day is a true joy and blessing," he says.
Recipients of the 2019 Light of Dawnn Scholarship:
Angelina Botticelli, Boston Arts Academy
Etinnah Garcia, John D. O'Bryant School of Mathematics and Science
Dawry Ruiz, Roxbury Preparatory High School
2018 Light of Dawnn Award winners:
Khara Burns, Project Bread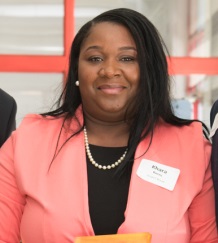 Khara Burns has been working for Project Bread for 11 years, first as a Hotline Counselor and now as the Director of the Hotline. But her involvement with this organization and its mission of eradicating the root causes of hunger started long before joining the staff. Beginning at age 8, Khara joined her aunt in walking in the organization's annual Walk for Hunger every year. "At that age, I didn't know exactly what we were walking for," she remembers. But as someone who grew up in a single-parent household that relied on public housing, food pantries, and other types of food assistance to make ends meet, Khara found her professional calling: using her ability to walk in the shoes of a hungry person to understand the particular needs of those who are food-insecure. "Coming from a household where my mom had to seek out those types of assistance, I can approach each caller's needs from a place of love and understanding, not one of judgment." Khara and her team of three assist approximately 30,000 callers each year in accessing immediate resources like food pantries, and long-term supports like SNAP benefits to work towards a Massachusetts where no one goes hungry. She goes above and beyond to provide callers with the resources they need to address their multiple needs: in under 10 minutes on the phone, she's able to develop a relationship with them and is often brought to the point of tears from listening to their stories.
Mao Kang, UTEC, Inc.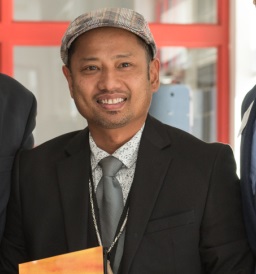 Mao Kang is known to some as the unofficial "Mayor of Lowell." When the UTEC, Inc. Streetworker ventures into Lowell looking to help young people who are seriously gang-involved or at risk, there's not a street he travels down without saying hi to someone he knows or giving out a bunch of hugs. Throughout his 10-year tenure at UTEC and many more years spent volunteering at various nonprofits, Mao has touched thousands of lives. He is relentless in his pursuit of the best possible opportunities for success for the youth he works with. Mao's presence can be likened to an incredible bright light, emanating joy, humility, and humor. The reason behind Mao's drive to serve in this capacity has its roots in his own youth. After fleeing genocide from Cambodia as a child, Mao settled into life in Lowell. Like many of Lowell's youth, he faced gangs, drugs, poverty, and a wealth of other challenges: "I didn't know how to speak English, so I got picked on when I was younger. People would look at me differently." As he grew older, Mao became involved with a gang and addicted to drugs. Things for Mao continued to deteriorate to the point where, "I almost took my own life," he recalls. It took becoming a Buddhist monk for Mao to find the right track, and after ten years of volunteer service to the Lowell community, he found his calling at UTEC. "It's more than a job to me. Helping young people is my passion."
Shalaun Brown, Codman Square Public Charter School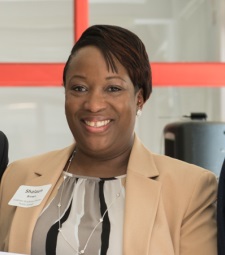 Shalaun Brown is known by many a Codman Square Public Charter School teacher, student, and parent as the person who makes Codman run. She brings order to chaos; her role as Operations Manager is behind-the-scenes that encompasses things ranging from overseeing student transportation to managing the hiring and overseeing all state reporting. Shalaun is the first person at work every day and often the last person to leave at night. For years, she has even worked Saturdays to support their out-of-school-time programming. She's the first face students, teachers, and staff see every day. Shalaun has an impressive ability to balance the importance of holding a firm line with students with demonstrating deep compassion. "Former students will come back to visit me and say they understand now through their own life experiences the guidance that I tried to provide for them. They know that what I said was coming from a place of love."
In 2009, soon after joining Codman, Shalaun lost her son Anthony to gun violence. She had lost Anthony's father to gun violence when he was two years old. These were traumatic, life-changing experiences. Shalaun has kept this part of her life very personal and has channeled her energy into good by focusing her time and attention on building a strong, supportive school community for generations of Codman students. On several occasions, she has opened up to other parents and students who have been affected by similar tragedies and provided support through sharing her own experience and journey to move forward with her life. "Those were definitely dark times then, but being here at Codman with the students, I felt love every day," she recalls. Keeping the memory of Anthony close fuels her work at Codman. "He walks with me every day. I see his smile every day. I feel encouraged by him."
Recipients of the 2018 Light of Dawnn Scholarship:
Bilguissa Barry, Boston Scholar Athletes
Kaylene Sheran, ZUMIX
Wooddynne Dejeanlouis, West End House Boys and Girls Club
2017 Light of Dawnn Award winners:
Dawnmarie Salmons, Boys and Girls Clubs of Boston: Edgerley Family South Boston Club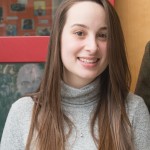 A Dorchester native, Dawnmarie Salmons has been part of the Boys and Girls Clubs of Boston, Edgerley Family South Boston club since she was 12 years old. Dawnmarie is the Music Clubhouse Director overseeing all of the clubs music programs. When she first started this role at the young age of 18, she was operating music programs out of a small office that could barely fit six students. Today, after a lot of hard work, fundraising, and seeking out partnerships, the Clubhouse now boasts five classrooms, a recording studio, and other state-of-the-art features. Dawnmarie also started a program, Positive Notes, through which she mentors kids to give back to their communities. The program is open to children ages six through 18. "Music is empowering. It's all about teaching the kids how to give back with the music." Dawnmarie is currently pursuing a master's degree from Berklee College of Music in music therapy.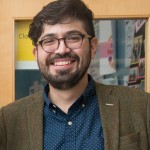 Juan Manuel Cantu, Jr., Hyde Square Task Force
The oldest of three, Juan has always been driven to lead. But, he doesn't want to just lead, he wants to bring others along with him. Juan is the College Success Coordinator at Hyde Square Task Force. He supports high school students and college students to stick with their educations and overcome hurdles including needing to work full time, supporting families, and financial strains. Now he keeps up with more than 75 youth mentees as they pursue higher education. Through text messages, email, phone calls, and personal meetings, he supports them. Many of the youth he works with affectionately call him "tio." Juan had not even considered applying to college until his high school English teacher pushed him. He wants to do the same, to push his students to persevere, to get an education, and ultimately, to improve their lives. Juan is now pursuing a master's degree in Education and Urban Education Policy.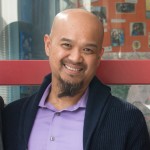 Tha Thai, Roca, Inc.
Tha is Assistant Director of Roca Boston, where he has worked for 11 years to disrupt the cycle of incarceration and poverty by helping young people transform their lives. A previous employee of Dorchester Youth Collaborative, Tha was quickly promoted to Lead Youth Worker at Roca and was the obvious choice to build the nonprofit's new site in Boston. He is the person everyone calls when they need advice, support, or direction. He uses every moment as a teaching moment. Tha plans to return to school to study trauma informed therapy.
Recipients of the 2017 Light of Dawnn Scholarship:
Justina Riopelle, Big Sister Association of Greater Boston
Sominisha Wright, Beacon Academy
Noor Al-saad, Project 351