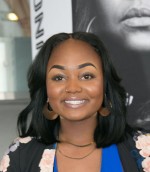 Lealah Fulton is the Communications Associate at Boston Uncornered, which provides neighborhood-based mentors and financial support to gang involved youth (who they know as Core Influencers) as they pursue college degrees and family-sustaining wages. As the Communications Associate, Lealah increases the presence and visibility of Boston Uncornered through communications initiatives, including public relations, social media, and collateral creation. She crafts compelling narratives that redefine and amplify the voices of Uncornered students to the public, who often see the students as dangerous, scary gang members. Lealah shows the public that Uncornered students have the skills and ability to be scholars, leaders, and entrepreneurs. At 22 years old, Lealah was the victim of gun violence in her community. This life-changing experience is one that she uses as daily motivation to do this work and provide support to those who have also been victims of gun violence. When the public hears an Uncornered student deliver an emotional speech or reads a story in the media, they often don't see the work Lealah did behind the scenes to make it possible. Her commitment to promote the voices of Uncornered students shows through her ability to not only empathize with perpetrators of gun violence, but also through her willingness to understand them and their journeys. Many students feel ashamed about their past. It's hard for them to own their truth, disclose their crimes, relive their traumas, and recall the lessons they've learned in front of strangers. Lealah gains their trust through patience, understanding, and persistence. Uncornered students relate to her because she shares similar life experiences, is close to their age, and was raised in their community. She creates a safe space for them to own their stories and find the power and healing in them. Lealah's work with the students has also served as evidence in students' reform in court proceedings, probation hearings, and even on their job applications. She is someone they turn to for help on their resumes, proofreading assignments or essays, or writing recommendations. Lealah understands that this population faces immense challenges, so she does whatever is needed to ease their stress, amplify their voices, and give them power over their stories and lives.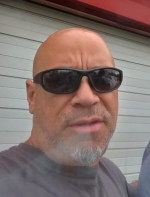 Angel Nazario is the Program Advocate at Turning Point Shelter of the South Middlesex Opportunity Council, which works to improve the quality of life of low-income and disadvantaged individuals and families by advocating for their needs and rights, providing services, support, and resources, and educating the community. As the Program Advocate at Turning Point shelter, Angel ensures the safety and well-being of all the shelter's residents. For 17 years, Angel has been a humble, unsung hero who approaches his work with a quiet strength and compassion for the men he works with. Both his coworkers and the shelters' residents look to him for leadership, guidance, and support. Angel works the overnight shift at the Turning Point Shelter five nights a week and has not once called in sick. He consistently does work outside of his job description such as making the men coffee every morning, helping them with their paperwork, and providing them with the resources they need. Angel has saved lives both in his response to overdoses and in keeping the rules of the shelter and its residents' safety as his top priority. When asked why he does what he does, Angel says, "I do it because I have been where many of these guys are now, and they deserve to be treated with dignity and respect." Angel is adamant in his belief that everyone deserves a chance and has a chance. His work in the community of which he lives and his personal experience allows Angel to provide a sense of security to those who are most vulnerable. He treats everyone he meets with integrity, compassion, and understanding, which has left a profound impact on many of the men who have been in and out of the Turning Point Shelter over Angel's tenure.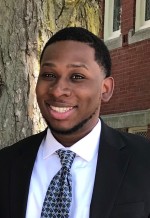 Patrick Remy is the Program Services Specialist at Easterseals MA, an organization that provides services to ensure that children and adults with disabilities have equal opportunities to live, learn, work, and play. As the Program Services Specialist, Patrick is tireless in serving the youth across the state and around the clock through programs such as the Youth Leadership Network, the Brotherhood Against Discrimination (BAD) Mentorship Program, and Accessible Martial Arts. He is committed to using creativity to inspire youth to become future leaders and advocates to make change in society. Patrick hopes that his work to help these youth see themselves as leaders, and by providing them with mentorship and guidance, will help ensure that the next generation will be made up of a more diverse leadership representing the disability population. During his four years at Easterseals MA, Patrick has never missed a meeting or class, most of which occur after typical business hours or over weekends. Many of Patrick's youth have become so comfortable with him that they connect with him through social media and other platforms outside of their regular meetings. Patrick is eager to help and provide assistance in any way he can. He is extraordinary in earning the trust of the youth he works with. An example of his commitment to the youth he works with is when a young woman with multiple disabilities, both visible and invisible, attended one of Patrick's programs, Accessible Martial Arts. The young woman would not allow her mother to leave her side during her first class. With Patrick's encouragement and peaceful demeanor, she became assured enough to attend the class alone. Soon after, she joined the Youth Leadership Network on her own, which was closely followed by her joining the Women's Mentorship Program, THRIVE. Today, this young woman is a confident member of all these groups and even leads parts of the activities. Patrick's mentorship and support has encouraged her to pursue her path in becoming a self-advocate and a more independent woman. His tireless support and dedication to working with people with disabilities is geared towards the empowerment, advocacy, and community of these young men and women.