Whether you're looking to enhance your fundraising skills, boost your productivity, or energize your board, the workshops cover a variety of topics for every stage in your career and will provide you with everything you need to be more effective and efficient. You can view all of the options based on topic in the chart below and learn more about the workshops and presenters by clicking the titles below.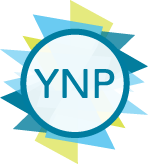 This badge denotes a workshop ideal for young nonprofit professionals.
Workshops: Session 1 (10/6 at 10:00 am)
1A: Weathering the Storm: Considerations for Joint Ventures, Commercial Co-Ventures and Mergers Post COVID-19 
The COVID-19 pandemic has impacted almost every business and nonprofit organization. Many experts have written about how nonprofits can handle fundraising during the crisis, suggesting increasing donor engagement, staying the course with capital campaigns, and increasing appeals focusing on the urgent need for current support. While some of these strategies may be very effective in the short-term, what about the long-term consequences? What happens in eighteen to twenty-four months from now, when charitable giving has shifted away from your organization's charitable focus and towards health organizations or nonprofits that focus on diversity, equity and inclusion issues? Recent events could cast the long-term viability of many nonprofit organizations in doubt. In a typical year at least 7% of nonprofits close. One recent report indicated that between 11% and 38% of nonprofits could close due to COVID-19.
To better weather the storm, in addition to traditional fundraising techniques, charitable organizations should consider expanding their fundraising and mission reach by engaging in commercial co-ventures with for-profit entities, joint ventures with nonprofit and for-profit entities, or possibly merging with other nonprofits to assure long-term viability of their charitable purposes. Each one of these options could allow the organization to survive in these uncertain times.
Presenters:
| | |
| --- | --- |
| Elizabeth Manchester, Partridge Snow & Hahn LLP | @pshlaw |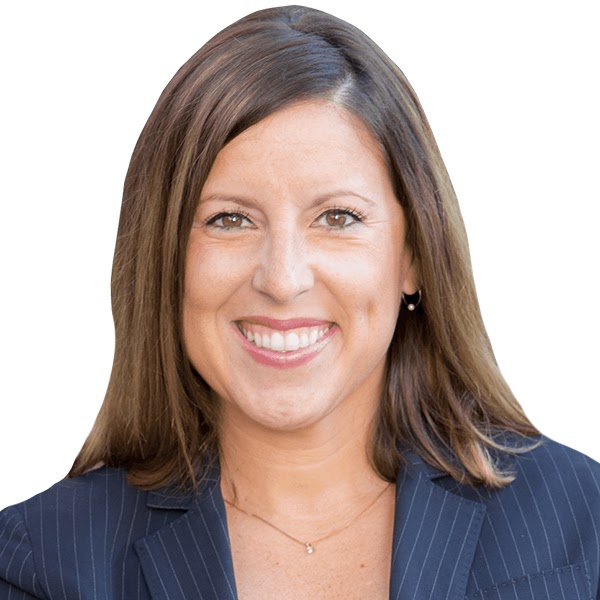 As Chair of the firm's Charitable & Nonprofit Organizations Practice Group, Elizabeth Manchester represents tax-exempt entities, centered on compliance, charitable gift planning issues and the implementation of planned and estate-giving strategies, and best practices. She advises charitable institutions and institutions of higher learning about tax benefits available to donors. She assists institutions with the inception of planned giving programs. Elizabeth also counsels individuals, families, and fiduciaries on all aspects of estate planning, estate settlement and trust administration in Rhode Island and Massachusetts, including planning and tax strategies designed to further the unique goals of clients.
| | |
| --- | --- |
| Russell Stein, Partridge Snow & Hahn LLP | @pshlaw |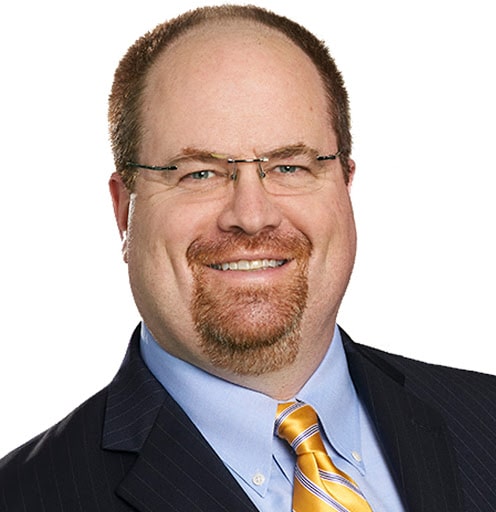 Russell Stein focuses his practice on advising businesses on the intricacies of U.S. Federal and State tax regulations and advising nonprofit charities and charitable foundations on Federal tax regulations and State charitable regulations as well as general business matters. He advises nonprofit organizations, charities, and private foundations on a variety of issues ranging from start-up organizational matters through mergers and dissolution. Russell provides guidance on joint-ventures and partnerships between nonprofit and for-profit entities, including advice regarding state regulations and registration requirements involving commercial co-venture agreements.
1B: Aligning Messaging to Expand Engagement: Lessons Learned from the Vermont Resilience Messaging Project
Looking for engagement? Start with your messaging strategy.
Throughout Vermont, multiple public sector and non-profit organizations are working to foster resilience—each with its own model, key messages, and individual communications efforts. These competing models, messages, and campaigns can create confusion and barriers to engagement for individuals, families, and communities. Lack of integration of messaging and communications can also lead to inefficiency and lower overall impact. By creating a set of messages and common language that can be adopted statewide, the Vermont Resilience Messaging Project is working to better coordinate efforts to build resilience; maximize resources; increase statewide support; and ensure better access to resources to build resilience.
This interactive workshop, led by Vermont's Director of Trauma Prevention and Resilience Development and their Massachusetts-based marketing consultant, will share how a small team is developing a pragmatic roadmap for engaging diverse stakeholder groups; providing tools and technical assistance to align messaging and communications efforts; and tracking success against key goals.
NOTE: This project is supported by New England Public Health Training Center and Vermont Public Health Association.
Presenters:
| | |
| --- | --- |
| Michele Levy, ML Brand Strategies | @michelelevy |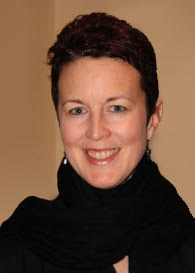 Michele Levy helps mission-driven organizations develop compelling, consistent messaging and integrated communications in order to achieve their strategic goals. Prior to launching her consulting practice, Michele worked in advertising and management consulting as a strategist and client service lead. She served as Chief Marketing Officer for Walnut Hill School for the Arts and the Cambridge School of Weston, and has held leadership roles on a number of nonprofit boards. An honors graduate of Harvard College, Michele received her MBA in healthcare management from Boston University. She is the author of Building Your Brand: A Practical Guide for Nonprofit Organizations.
| | |
| --- | --- |
| Auburn Watersong, VT Agency of Human Services | @AuburnWatersong |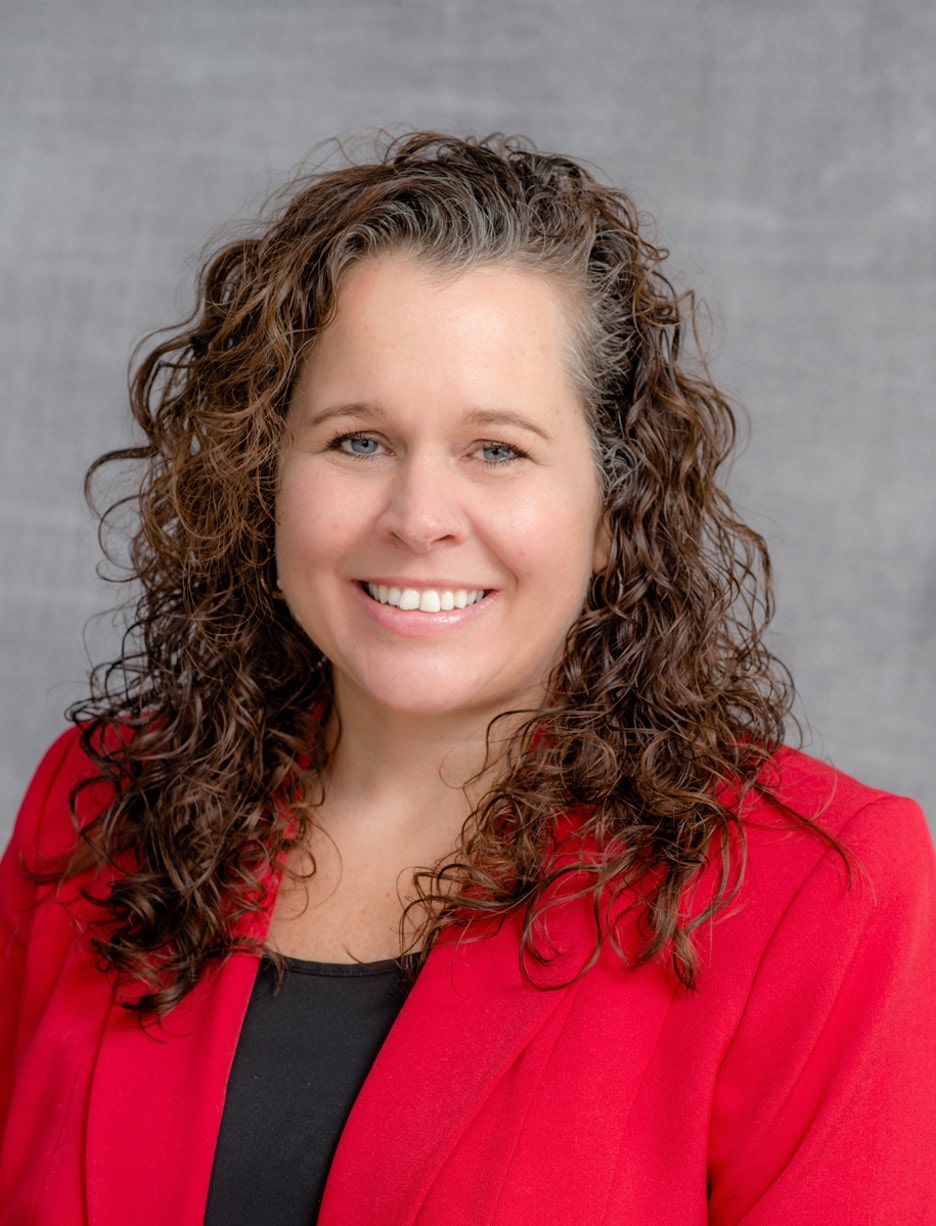 Auburn Watersong began her work in human services more than twenty-five years ago, and is a tenacious advocate for those struggling with the effects of trauma and toxic stress that result from systemic oppression, violence, abuse, and poverty. As Director of Trauma Prevention and Resilience Development at Vermont's Agency of Human Services, she works with direct service providers, governmental leaders, policy makers, and community stakeholders to build resilient individuals, workplaces, and communities. She holds a bachelor's degree in Women's Studies and a Master's in Divinity/Feminist Theology. She is an ordained Episcopal Priest and proud mother of two resilient young adults.
Workshops: Session 2 (10/6 at 11:30 am)
2A: Unconscious Bias in the Workplace
We all use our upbringing, experiences, values, and past to filter daily interactions and to make sense of our surroundings and environment. This is normal human behavior. At times, the filter is at work consciously, but most times the filter is operating unconsciously. Do you prefer to hire people from your alma mater or Ivy League schools only? Would you screen Michael's resume above Miguel's resume if they had the same qualifications? We may tend to favor fellow graduates, those with more familiar names. These are some examples of unconscious or implicit bias. Unconscious bias also influences everyday interactions and perceptions. In the workplace, these unconscious biases can affect hiring, promotions, evaluations, dismissals, customer service, sales, revenue, profits and in healthcare, patient care and safety. Individual bias can unknowingly create organizational bias and a lack of employee and thought diversity. In turn, this can quickly result in a company culture of unconscious bias and accidental discrimination.
Presenters:
Saleha Walsh, Insource Services, Inc.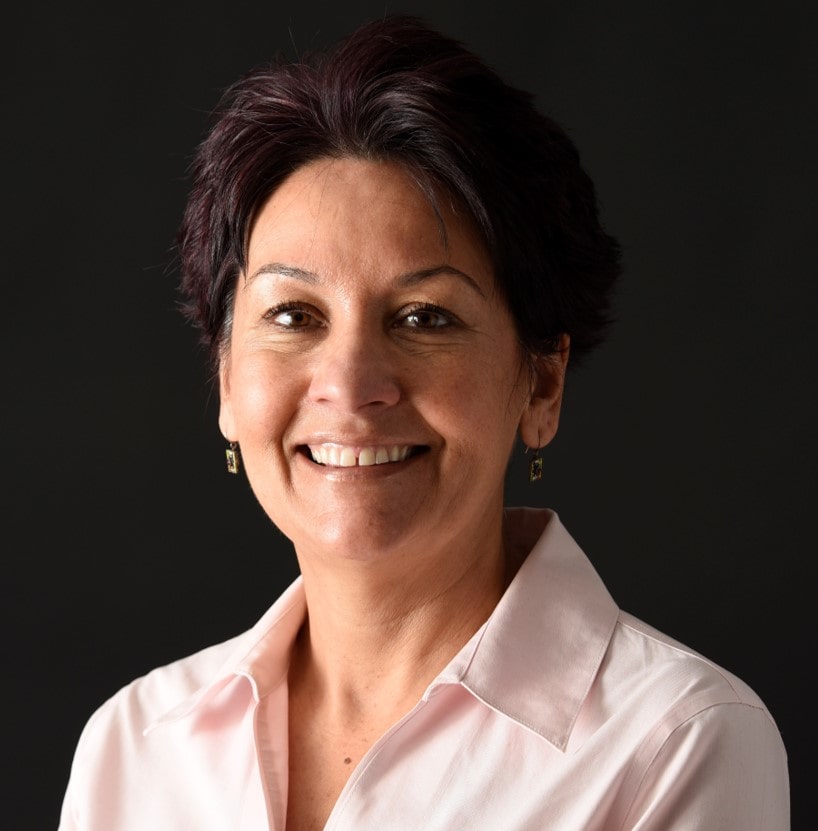 As Vice President, Saleha Walsh applies her HR expertise in client communication and contextual decision-making to managing Insource's operations and addressing client needs. She is jointly responsible for the overall management of client success, as well as providing leadership to, and strategic direction for, Insource's consulting services and business development. Prior to launching Insource's HR Practice, Saleha worked as an HR and Operations professional in several organizations, most recently for a national law firm headquartered in Boston. Saleha holds a Bachelor of Arts degree in English from Merrimack College.
DaQuall Graham, Insource Services, Inc.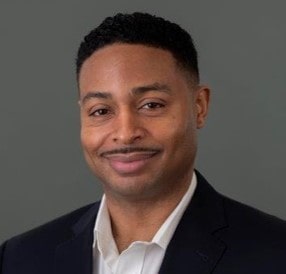 DaQuall Graham is responsible for driving and overseeing Insource's training and employee development programs. He has extensive experience in operational and instructional leadership as well as a proven track record in improving performance and outcomes of teams and individuals. Prior to joining Insource, DaQuall worked as a Senior Director of Education and has completed training certifications in Educational Leadership and Executive Leadership Training. DaQuall holds a Masters of Art in Teaching from Simmons College and a Bachelor of Science degree in Education from American International College. He has completed a Certification of Advanced Graduate Studies in Educational Leadership from Simmons College.
2B: Becoming a Virtual Virtuoso
The COVID-19 health crisis has profoundly impacted how Massachusetts nonprofits operate and deliver services to constituents. To meet this challenge, Empower Success Corps (ESC) has embarked on a virtual reinvention strategy that began in March 2020. As of May 2020, ESC has delivered more than 30 virtual workshops to its consultants and fellows and held its Annual Celebration of Service for over 100 participants. This workshop will focus on overcoming the challenges of converting communications, meetings, trainings, and collaborations into the virtual environment. Participants will learn how to convert in-person events like annual meetings, training sessions, and award ceremonies into powerful virtual experiences.
Presenters:
| | |
| --- | --- |
| Willia Cooper, Empower Success Corps | @wmhcooper |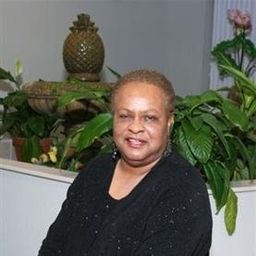 Willia Cooper is the co-leader of ESC's Core Team for Virtual Strategy, converting ESC's three-program operation (Consulting, Fellowships and Discovery) into virtual services. She has worked as a training and development director and practitioner for over 25 years. She was one of the early adopters of virtual meetings and trainings at Staples, Inc., converting a nine-month in-person leadership program into a five-month global, virtual program. She received Staples' Guiding the Way award for her work. Willia became an ESC Fellow in 2018 and serves as the Transition Navigator Coordinator for Discovery Centers.
| | |
| --- | --- |
| Donna Morelle, Empower Success Corps | @donnamorelle |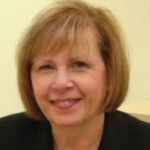 Donna Morelle is the co-leader of ESC's Core Team for Virtual Strategy. She is also the Director of ESC Fellowships, providing transitional management support to nonprofits by experienced professionals through virtual and hybrid fellowship assignments. In her primary career, she worked in PK-12 education as a classroom teacher, school principal, curriculum leader, and Superintendent of Schools and was awarded the Presidential Award for Excellence in Mathematics Teaching. In her encore career, she facilitates encore seminars and workshops, most recently presenting the virtual modules for Encore Fellows Boot Camp at ESC.
Workshops: Session 3 (10/8 at 10:00 am)
3A: How to Develop Inclusive Communications and Fundraising Strategies
In this virtual workshop, participants will better understand the value of centering diversity, equity, and inclusion in communications and fundraising practices. Through the introduction of YW Boston's messaging philosophy, participants will learn about crafting more inclusive communications and fundraising strategies. Participants will learn about different tactics for assessing organizational communications in order to be more responsive and inclusive of their staff, stakeholders, constituents, funders, and donors. The workshop will begin with frameworks for planning inclusive internal and external communications, including communicating through a crisis. Then, we'll discuss how nonprofits can design fundraising strategies that center inclusivity rather than altruism and charity.
Presenters:
| | |
| --- | --- |
| Coralys Negretti, YW Boston | @YWBoston |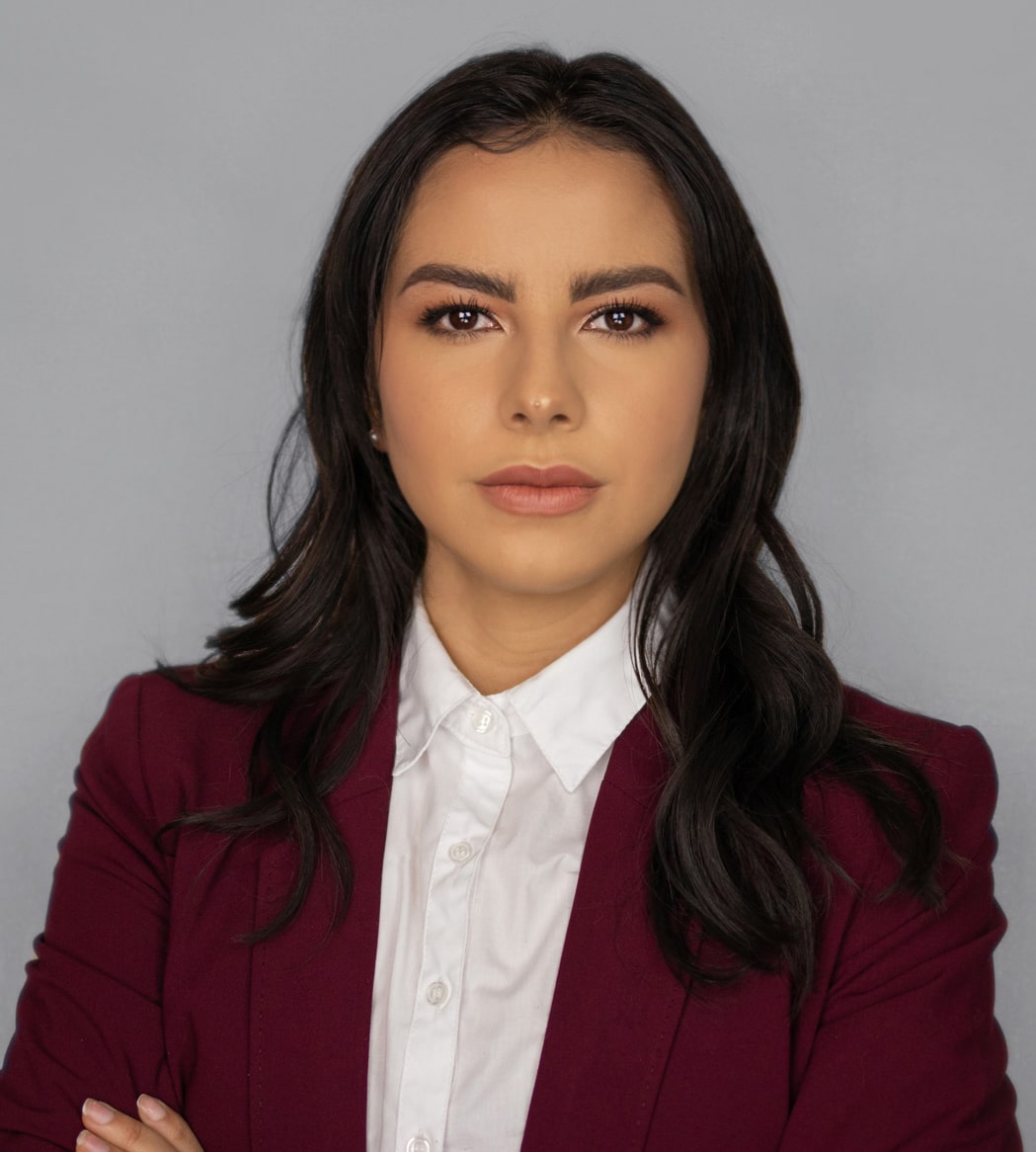 As YW Boston's Director of Marketing and Communications, Coralys Negretti supports the successful delivery of YW Boston programs, as well as bolstering the impact of the organization's vision of a more inclusive and equitable city. By leveraging partnerships and overseeing strategic marketing and communications, Coralys works as a liaison between the program and fund development departments to increase engagement and promote the sustainability of YW Boston's mission. She is passionate about digital storytelling and centering DEI in her work. Coralys served as a member of the 2019 Boston Women's March Steering Committee and is a Massachusetts Commonwealth Seminar alum.
| | |
| --- | --- |
| Dominique Calixte, YW Boston | @YWBoston |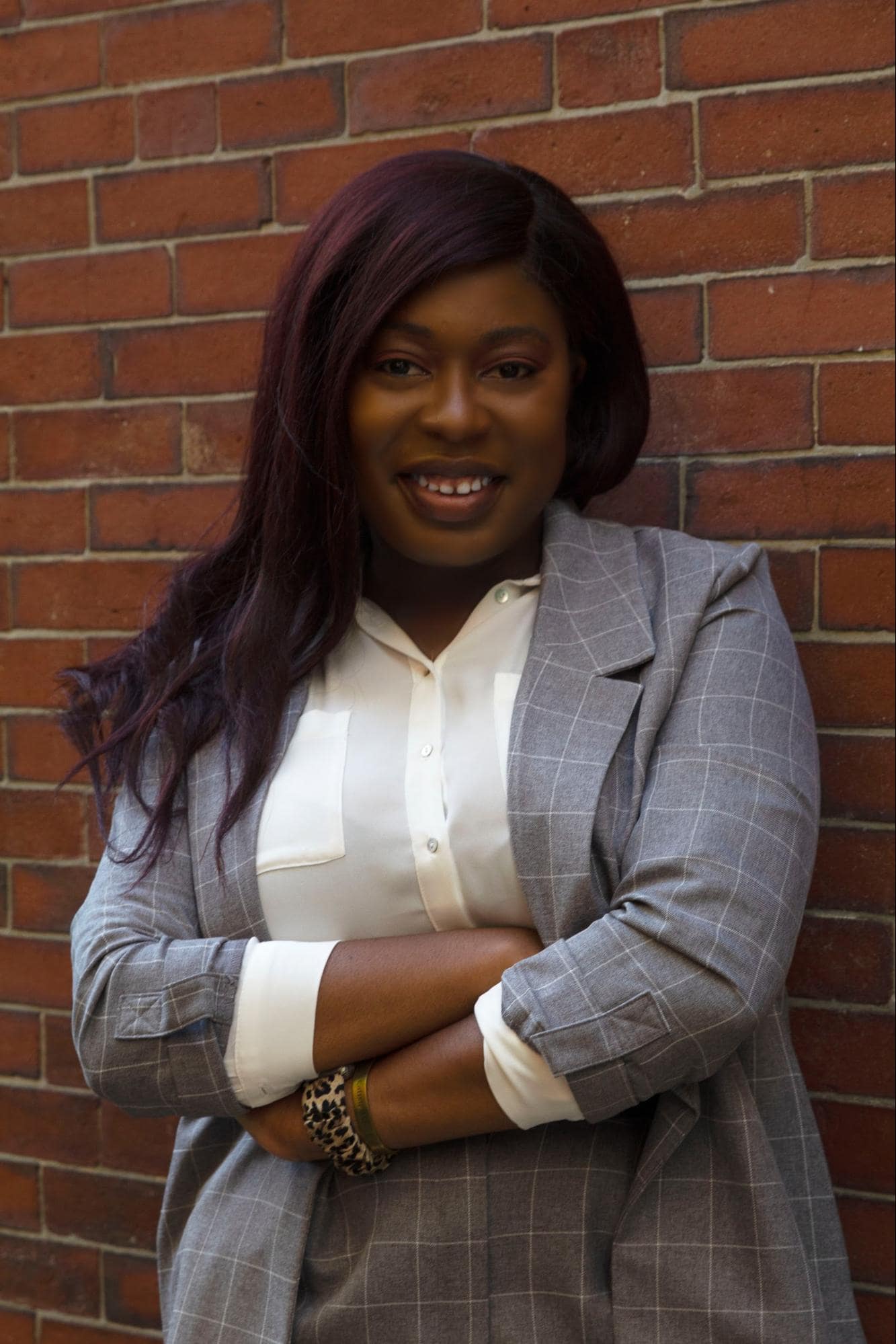 Dominique Calixte is currently the Associate Director of Annual Giving and Special Events at the YW Boston. In her career, she has supported nonprofits in building revenue streams implementing systems, and inclusive fundraising practices. Outside of her work commitments, she is a board member for the Boston Chapter of Young Nonprofit Professionals Network, an advisory board member of the Massachusetts Chapter of Democrats for Education Reform and sits on AFP MA's Education & IDEA committee.
3B: Problem, Process, People: Tools to Manage Projects with a Distributed Workforce
In the past few months, we've been forced to change our "normal" work routines, including how we interact with colleagues. This unplanned course shift placed a spotlight on the strengths and gaps in our processes. Take, for example, embracing video conferencing tools. We quickly learned that engaging folks on a video call required more than implementing technology and activating zoom features.
Productively engaging remote team members calls for greater transparency plus deliberate planning and communicating. In this hands-on workshop, we focus on digital project management techniques/tools designed to engage and manage co-located or distributed teams and impact your project's outcome.
We begin the session with a lively exercise called "What's the Problem?" where participants will learn how to create a problem statement that directionally guides the team. This exercise is the springboard to other electronic or hardcopy tools designed to stimulate planning conversations, focus alignment, keep key project issues top of mind, share information, and monitor progress as projects evolve. The tools shared in this session are proven techniques that engage people more effectively. Equally important, based on the session's dynamics and format, participants will be able to implement these techniques immediately.
Presenter:
| | |
| --- | --- |
| Irene Mauch, PMP, Project Management Institute, Mass Bay Chapter | @mauchgroup |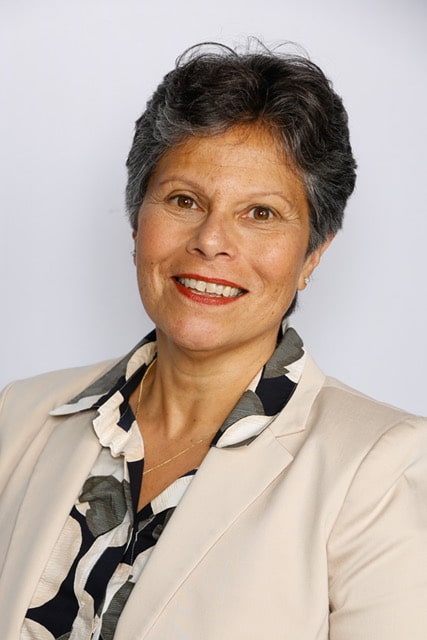 As a Project Management Center of Excellence, the Chapter's mission is to promote the practices of PM through quality programs and training. Irene Mauch earned a BS in Industrial Management from Purdue, where her lifelong interest in empowering individuals to work better was sparked. She is LEAN Six Sigma and PMI Project Management Professional (PMP) certified, and earned a MIT Sloan Executive Certificate in Technology, Operations, and Value Chain Management. As a facilitator and trainer, Irene takes great pleasure in sharing with others the PM techniques that help deliver successful projects.
Workshops: Session 4 (10/8 at 11:30 am)
4A: Corporate Partnerships in Time of Pandemic and Protests
2020 has been a year like no other. This is especially true when it comes to corporate philanthropy. Due to COVID-19 and racial equity movement, companies have had to rethink and revise their corporate philanthropy and employee engagement strategies, resources and partnerships. For nonprofit leaders and fundraising departments, this evolution is a challenge but also an opportunity. This session will share recent survey results of more than 100 companies on how their giving strategies, plans, and priorities have changed due to the events of 2020. We'll then share what companies are looking for from their current and future nonprofit partners to ensure greater engagement and impact. The session will also feature the philanthropy leaders of two Massachusetts companies, BAE Systems and Dunkin Brands to discuss the evolving needs, expectations when it comes to identifying and evaluating nonprofit partnerships and grants. The goal is to better inform and empower Massachusetts nonprofits as they seek to attract and grow corporate support during these uncertain times.
Presenter:
| | |
| --- | --- |
| Rich Maiore, Rocket Social Impact | @rdmaiore |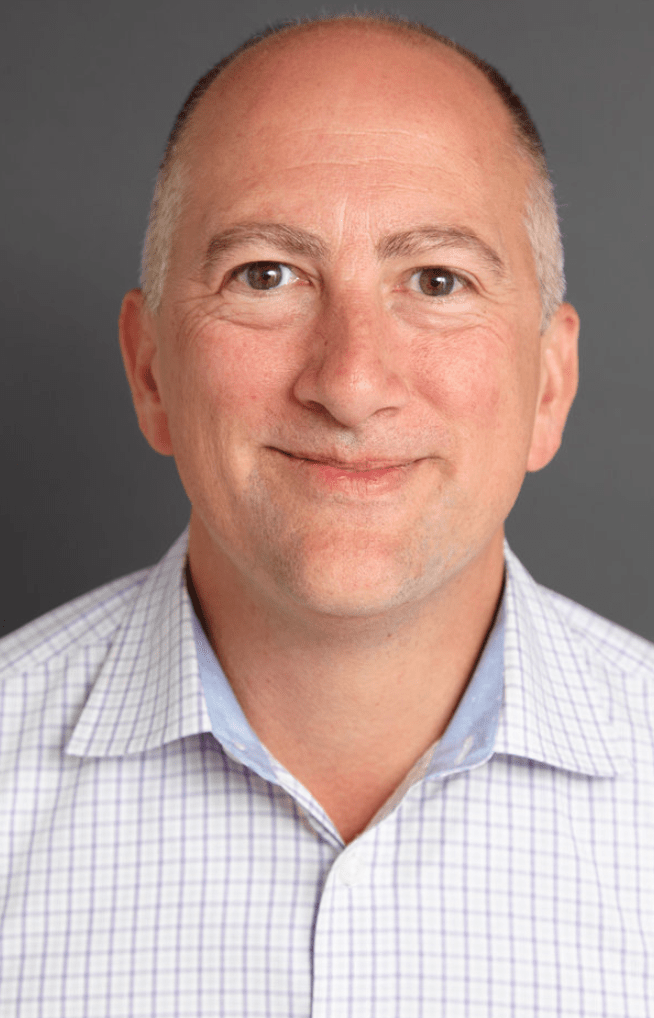 Rich Maiore brings more than 20 years of experience in fundraising and communications experience with a track record of developing and implementing impactful corporate and nonprofit partnerships. His agency, Rocket Social Impact works with a range of companies and nonprofit organizations to raise awareness, engagement and dollars. Prior to starting Rocket, Rich was Senior. Vice President at Cone Communications leading the agency's nationally recognized Social Impact practice His nonprofit work experience includes leading corporate fundraising for Reading Is Fundamental and American Rivers.
4B: Evaluation, Reporting, and Learning in the Era of COVID

2020 is the year when nothing has gone as planned. Programs have been nimble, adaptive, and responsive to their communities. But questions remain: How do we amend our evaluation plan? How do we talk to funders about what actually happened? How do we redirect funding to a different or updated program?
In this workshop, we will tackle these questions with a framework for documenting and learning from change. Using the lenses of strategy, fund development, and evaluation, we will use a case study to understand how to document the changes that we have put into place, how to amend our evaluation plans to be useful internally and to external stakeholders, and how to use our data and learning to communicate effectively with funders.
Presenters:
| | |
| --- | --- |
| Pieta Blakely, Blakely Consulting, LLC | @Pieta_Blakely |
Pieta Blakely, PHD (she/her) is a researcher and evaluator, specializing in evaluations of education and workforce development programs. As Principal of Blakely Consulting, LLC, Dr. Blakely helps organizations build evaluation capacity, integrate evaluation into their programs, and use learning for strategic planning. Her clients include a range of anti-poverty and social justice organizations, particularly those that serve disadvantaged and minoritized youth. Dr. Blakely received her BA from Brown University in Organizational Behavior and Management and Anthropology, her MS in Administrative Science from Boston University, her MEd from Harvard University, and her PhD from Brandeis University in Social Policy.
| | |
| --- | --- |
| Cynthia Rojas, To Your Growth | |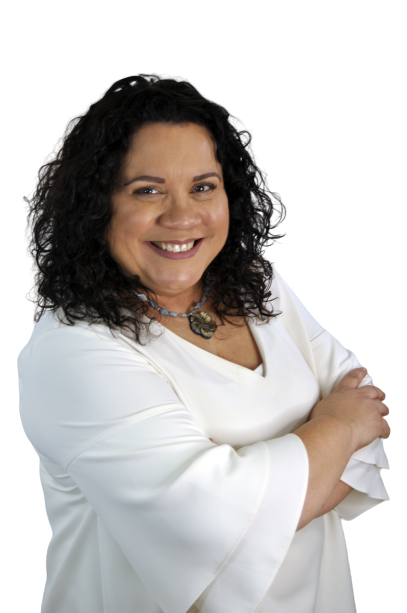 Cynthia Rojas is the Principal of To Your Growth! a consulting firm that specializes in organizational development, process improvement, talent development, and change management. Cynthia works with organizations at key inflection points and helps convert their current practices into systems that promote innovation, improve quality, and ensure sustainability. Cynthia is also co-executive producer of a weekly talk show titled, Coffee Time with Masterminds, featured on Facebook Live where she (and her co-hosts) invite leaders to talk about urgent issues brought on by the pandemic. Her goal is to help companies solve complex problems so they can perform at their best.
| | |
| --- | --- |
| Rebecca Tuttle, Grant Write Now! | |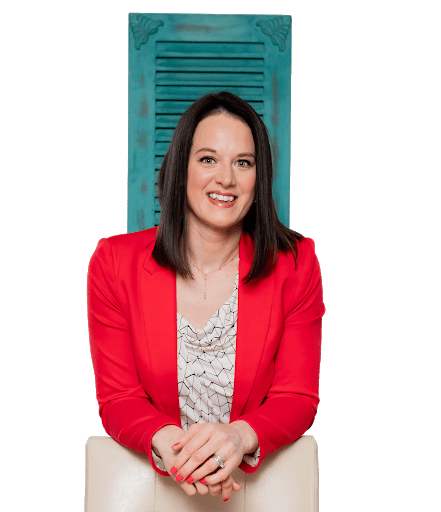 Rebecca Tuttle, Principal, Grant Write Now, LLC, Grant Writing for Good, & Author, has taught 6,011 professionals, nationwide, how to find, write, and secure grant funding, raising $26M for her clientele. A federal grant reviewer, research writer, and accountability practitioner, Rebecca lends her expertise through online thought leadership, nonprofit sustainability consulting, fundraising education for six and seven figure portfolio development. On a mission to help grant writers elevate their pursuit of grant funding, and engage community investors in designing a more equitable grant writing agenda, Rebecca is versed in Neurodiversity, Executive Function, Learning Differences, holds a M.Ed. and B.A., Political Science.
Workshops: Session 5 (10/13 at 10:00 am)
5A: Organizational Change to Achieve Equity
In this workshop, facilitators will guide participants in identifying cultural and organizational change necessary to achieving equity in the workplace. Participants will become familiar with a key tool for organizational change. They will review research and studies exploring the interaction between individual identities, power, and privilege in the workplace. Interpersonal, institutional, ideological, and internalized dimensions will be explored. Participants will explore micro, meso, and macro components necessary to achieving organizational change.
Presenters:
| | |
| --- | --- |
| Beth Chandler, YW Boston | @YWBoston |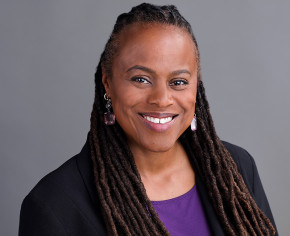 Beth Chandler joined YW Boston in November 2012, with more than 20 years of experience in the corporate and nonprofit sectors. Her experience encompasses program development, delivery and evaluation, business development, and operations. Prior to working at YW Boston, Beth served as vice president at the Achievement Network, a national nonprofit dedicated to helping schools close the achievement gap. Beth has held positions at Massachusetts Legal Assistance Corporation and Neighborworks America. Beth also worked as a corporate banking associate with Bank of America in corporate banking and began her career as a research and evaluation analyst with the Urban Institute.
| | |
| --- | --- |
| Kathryn Henderson, YW Boston | @YWBoston |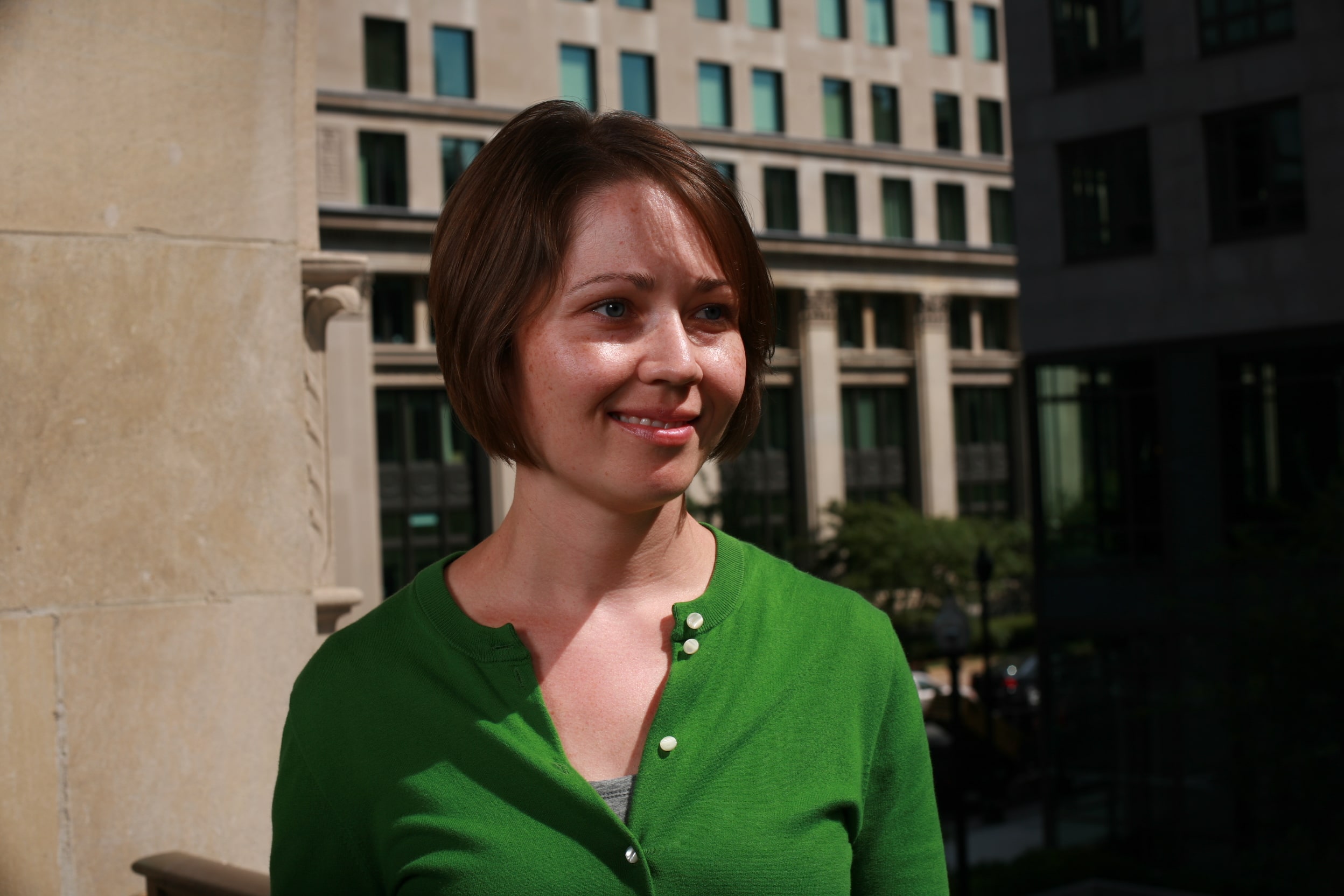 Kathryn Henderson joined YW Boston in 2009, with more than 10 years of non-profit program management experience. In 2019, she was promoted to Vice President of Strategic Partnerships and currently oversees the organization's partnership, thought leadership, and engagement efforts. In addition, she oversees the LeadBoston alumni network. Prior to YW Boston, Kathryn was national programs manager for Reach Out and Read, an acclaimed youth literacy program. She has also worked with Literacy Volunteers of Massachusetts and the Massachusetts Office for Victim Assistance. She holds a bachelor's degree from College of the Holy Cross and a master's degree from Springfield College.
5B: Advocacy in the Age of COVID-19

Nonprofits need a strong connection with government now more than ever as they seek economic relief for themselves and the vulnerable populations they serve or seek to influence public policy or reform. However, the COVID-19 pandemic has dramatically changed nonprofits' abilities to lobby legislators. Not only are in-person meetings with legislators and staff, lobby days in the State House, and packed hearing rooms on hold, but the legislative process itself has changed as the Legislature passes interim budgets and extends the formal session beyond July 31st. These changes necessitate a massive shift in strategy for how nonprofits lobby.
This workshop will be led by a lobbyist with over 25 years of experience advocating for nonprofits along with the director of a successful Massachusetts coalition. The workshop will focus on new, remote strategies and methods for advocating to legislators during a global pandemic, and it will use a recent virtual event with over 600 attendees hosted by the newly formed Massachusetts COVID-19 Perinatal Task Force, along with their successes in the Legislature, as an example for how to create an effective and engaging advocacy strategy. Participants will also learn tactics for communicating with legislators and staying up to date on State House developments.
Presenters:
| | |
| --- | --- |
| Charles Glick, Charles Group Consulting | |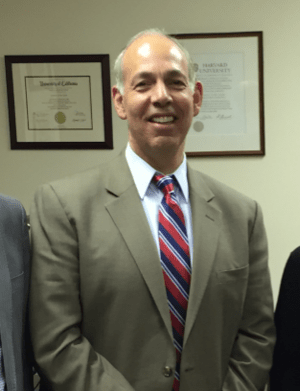 Charles Glick is a seasoned lobbyist with over twenty years of experience in advocacy, politics and community relations. He has successfully lobbied on some of the most controversial issues facing Massachusetts. Prior to forming Charles Group Consulting in 2001, Charles served as Director of Government Affairs for the Jewish Community Relations Council of Boston. Through CGC, he has helped his clients secure millions of dollars in public funding and pass groundbreaking legislation. He holds an MPP from the Kennedy School of Government at Harvard, a Masters in Communal Service from Brandeis University, and a B.A. in Political Science from UCLA.
| | |
| --- | --- |
| Kate Worrall, Charles Group Consulting | |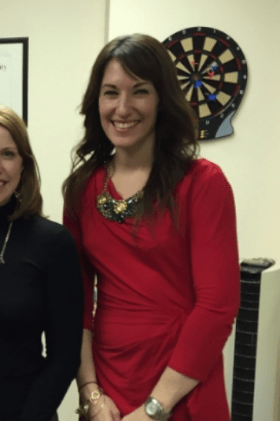 Kate Worrall serves as CGC's Vice President. She joined CGC in 2012, and brought to the position a diverse background in grassroots and direct lobbying at the state and federal level. Together, she and Charles provide strategic government affairs advice to clients and organize fundraising events to promote the valuable services that they provide to underserved populations. Before joining CGC, Kate served as Legislative Assistant and Membership Coordinator for the American Council on International Personnel (ACIP), a federal trade association focusing on education and advocacy around business immigration issues.
| | |
| --- | --- |
| Emily Anesta, Bay State Birth Coalition | @baystatebirth |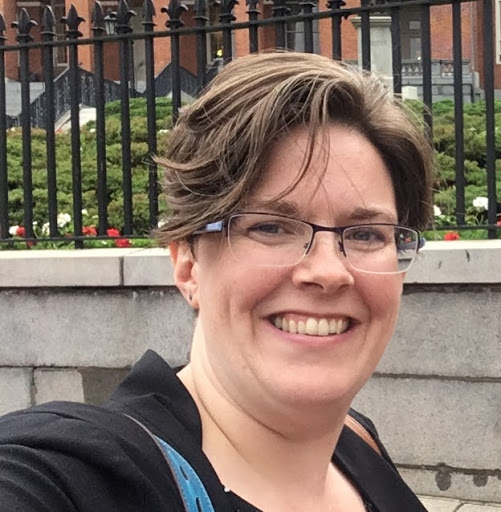 Emily Anesta is a passionate advocate for maternal health and justice, especially access to midwives. In 2016, she founded Bay State Birth Coalition for consumer-led policy advocacy to expand access to midwives in Massachusetts. Emily served as President of the Foundation for the Advancement of Midwifery for two years and is a co-founder of the Birth Future Foundation. She was an Executive Producer of the 2016 documentary "Why Not Home." Previously, Emily spent over a decade leading technology research and development projects at MIT. She holds an MS and BS in Electrical and Computer Engineering.
Workshops: Session 6 (10/13 at 11:30 am)
6A: Crises as a Catalyst: A Call for Race Equity & Inclusive Leadership
Times of crisis challenge social sector leaders in extraordinary ways. The unprecedented circumstances brought forth by the pandemic and racial justice protests call on each of us to individually reflect, collectively support, and intentionally adapt our work to meet the urgent needs of this moment. During this session, we will discuss a reflective tool and guide that ProInspire developed – Crises as a Catalyst: A Call for Race Equity & Inclusive Leadership – to support individuals and organizations to advance race equity in this moment.
At the foundation of this guide are ProInspire's Leadership Practices for Inclusion and Impact (publication forthcoming in fall 2020) that brings racial equity into expectations for leaders and describes the practices these leaders can embody. Current leadership models are based on white dominant forms of leadership, which do not integrate lived experience, identities, or racial equity into how a person leads. This can prevent organizations from moving forward towards a more liberated and inclusive future. Presenters will specifically highlight how these practices show up in times of crisis, and how moments like these can be a catalyst for change, to build more inclusive cultures and make progress towards race equity in our organizations.
Presenters:
| | |
| --- | --- |
| Kristen Lucas, ProInspire | @ProInspire |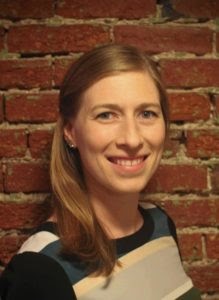 Kristen Lucas brings over 15 years of experience in the education and nonprofit sectors and her own journey as a white woman working towards racial equity to her work with social impact leaders. Kristen designs and facilitates ProInspire's leadership programs with nonprofit and philanthropic partners. Prior to joining ProInspire, Kristen worked at Teach For America, expanding organizational capacity by managing team operations and strategy and supporting staff and teachers by expanding the organization's identity- and values-based leadership programming. Kristen holds a Bachelor of Arts in Psychology from Penn State University and lives in DC with her husband and children.​
| | |
| --- | --- |
| Monisha Kapila, ProInspire | @monishakapila |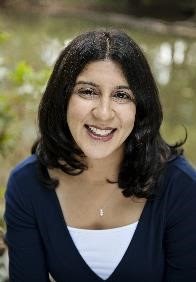 Monisha Kapila founded ProInspire to help individuals and organizations achieve their potential for social impact. As a first-generation South Asian immigrant from Flint, Michigan, Monisha's passion stems from her personal experience working in the nonprofit sector. Over the past decade, she has led ProInspire to grow from supporting five fellows to working with hundreds of organizations to advance leadership and equity. Monisha has an MBA from Harvard Business School, a BBA from the University of Michigan, and a Certificate in Leadership Coaching from Georgetown University.
6B: Turning Ordinary Donors into Mega-Donors

This workshop focuses on building a strong individual giving program. It will explore how a home healthcare organization that raises about $1.1 million a year, raised more than $600,000 during the early onset of COVID-19 and continued raising funds throughout the spring and summer. This wasn't a fluke or a one-time aberration. This was the result of years of carefully stewarding and cultivating donors. When they needed them most – they were there instantly. More importantly, they continue to be engaged with the organization, and projections for fundraising revenue through the rest of the year remain high, despite the fact that two of their major fundraising events were cancelled. This workshop will detail the fundraising plan and strategies that were put into place three years prior to COVID-19, which were already yielding 20 to 30% increases year over year. It will demonstrate how building strong donor relationships results in donors responding enthusiastically when there is an urgent need. Their experience provides a blueprint for how nonprofits should consider raising funds today — pivoting from large scale events to a program of strong donor stewardship and cultivation.
Presenters:
| | |
| --- | --- |
| Sharon Danosky, Danosky & Associates, LLC | @danoskyassoc |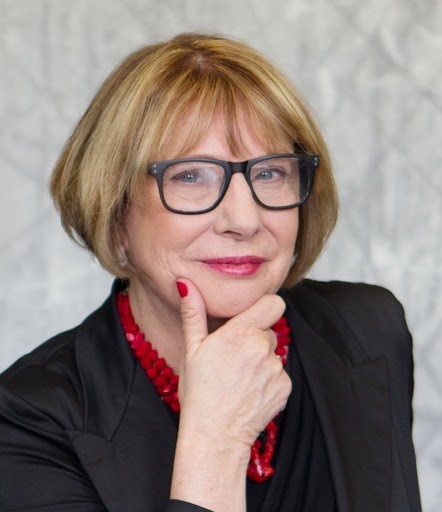 Sharon Danosky, a strategist and thought leader, has been helping build organizational capacity in the nonprofit sector for over 35 years. For 25 years she worked as a member of the senior management team for several hospitals and human organizations. In 2008 she founded the consulting firm Danosky & Associates. As a consultant, Sharon has led organizations to achieve unprecedented growth, re-infused boards with a new sense of purpose, and raised hundreds of millions of dollars for nonprofits across the sector. Sharon is BoardSource Certified Governance Trainer and instills the confidence of boards, volunteers and staff everywhere.
| | |
| --- | --- |
| Mary Jean Heller, RVNAhealth | @mjhelr |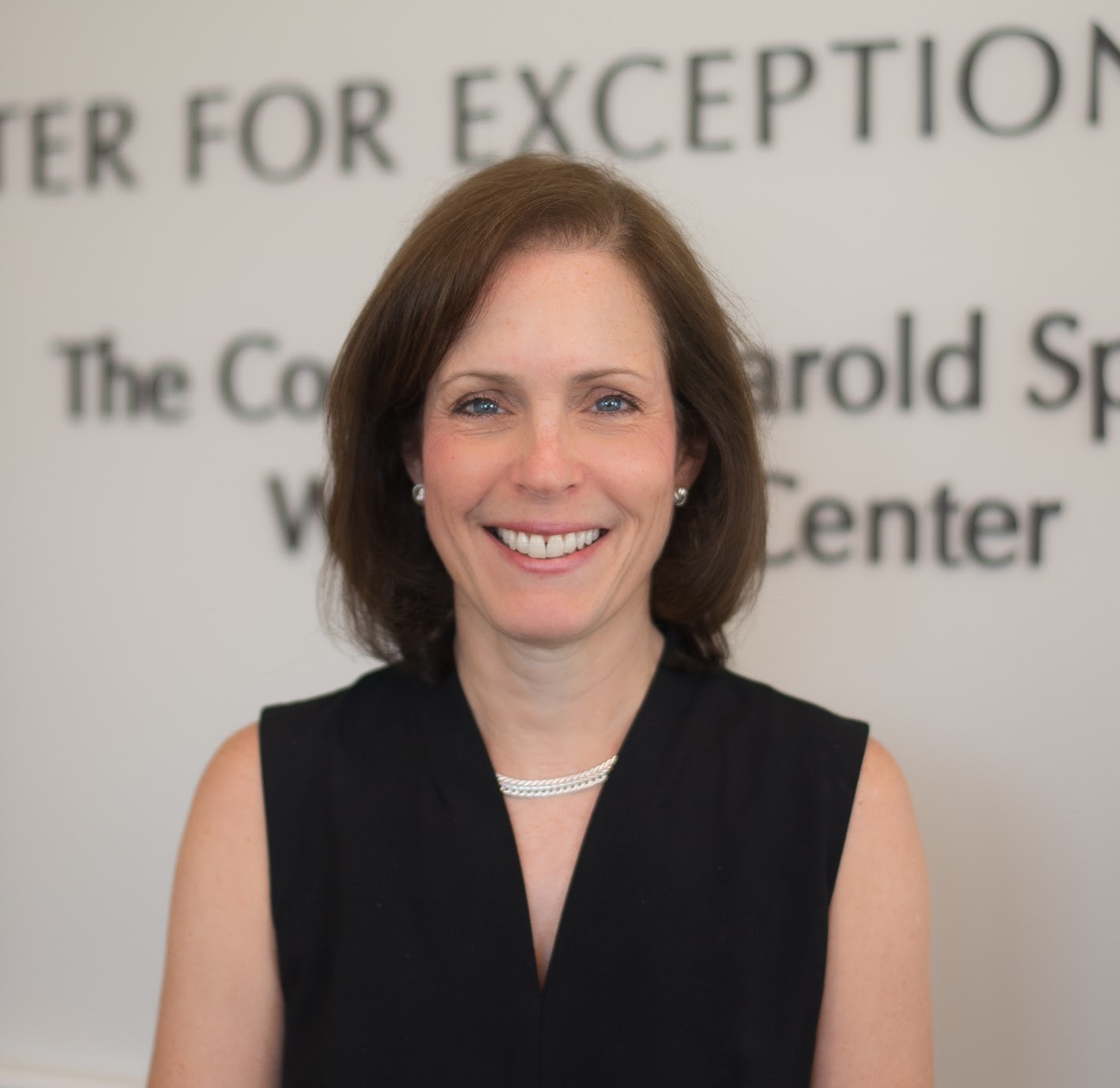 MJ Heller has worked in fundraising for 15 years and is the Director of Philanthropy at RVNAhealth, a private, nonprofit home and community healthcare provider based in Ridgefield, CT. She oversees donor stewardship and fundraising strategies to sustain operations and hospice services, provide charity patient care, and underwrite mission-driven community programs focused on health, wellness and preventive care. In her service to RVNAhealth, she led a successful capital campaign which raised $10m for the construction of the agency's headquarters and to grow its endowment. MJ is a member of the Association of Fundraising Professionals and mom to four grown children.
Workshops: Session 7 (10/15 at 10:00 am)
7A: Leading with Racial Justice: Moving Beyond Good Intentions in Governance
In the wake of the George Floyd murder and as the protests against police brutality sweep the country, many nonprofits and boards sent out statements to stakeholders about systemic racism and the need for racial equity. Now, boards are wondering what to do next. The movement for change has opened up new opportunities for boards to look within their walls for change beyond issues of diversity.
As leaders within nonprofits, in what ways can your board address racial justice and racism? How can your board begin those conversations within the team in safe, productive ways? What does it look like to successfully integrate a racial equity lens in your board's culture, policies, and practices?
In this highly experiential, virtual workshop, participants will learn about tools to self-assess your board's readiness for and ability to address issues of racial equity, strategies for beginning the initial conversations about racial equity within your board, experiences and examples from other organizations who have engaged in racial equity initiatives focused on transforming governance, and resources and other tools to help your board take the next steps after the workshop. Board members and executive directors are encouraged to attend this workshop as a team.
Presenters:
| | |
| --- | --- |
| Judy Freiwirth, Psy.D., Nonprofit Solutions Associates | |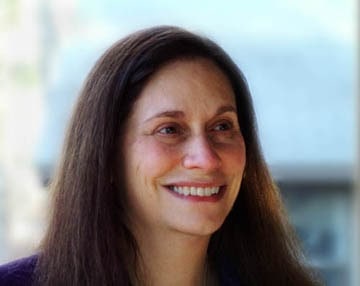 Dr. Judy Freiwirth, Principal of Nonprofit Solutions Associates has been consulting to and
training for nonprofits for over 30 years. Nationally-known, she is considered one of the leading thought leaders and trainers in governance and has been a keynote speaker at many international and national conferences. She is the key developer of Community-Engagement Governance™, a framework in which community stakeholders engage in shared governance
decision-making. She publishes for The Nonprofit Quarterly and is a chapter author for Nonprofit Governance: Innovative Perspectives and Approaches. She serves on the national
board of Alliance for Nonprofit Management. She holds a doctoral in psychology, specializing in
organization development.
| | |
| --- | --- |
| Curdina Hill, MPH, MA, ClearWays Consulting & Coaching | |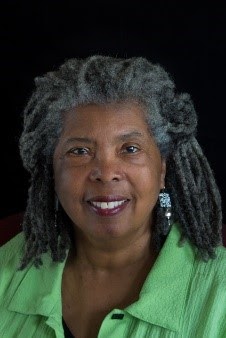 Curdina Hill has over twenty-five years' experience as a nonprofit executive director and organizational development consultant. She has provided organizational and program development as well as strategic planning, research, and evaluation services to networks, coalitions and a broad range of nonprofit organizations. This includes extensive experience working with multi-racial/ethnic, linguistically diverse boards, organizations and communities, and immigrant groups. She also has experience assisting communities and organizations to build collaborations and facilitate planning for new initiative development and long-term sustainability. Curdina's background includes consulting in diversity, racism, internalized racism, and cultural competency training. She holds a Master's degrees in Sociology and Public Health.
| | |
| --- | --- |
| Nesly Metayer, Ph.D., TSNE Missionworks | |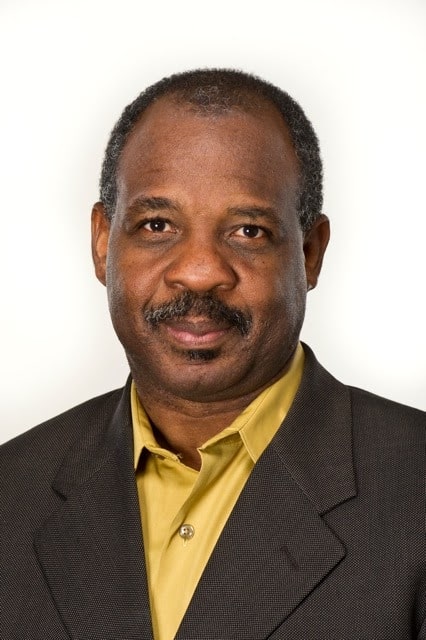 Nesly Metayer has over 20 years of experience in organization development with a special interest in minority-led organizations. As an organizational development consultant at TSNE MissionWorks, Nesly partners with organizations to design, implement and evaluate participatory practices of racial equity, inclusion and deepen organizational culture to social accountability and equity outcomes through training, strategic management processes, community renewal, executive transition, and organizational change. As a practitioner in the field, Nesly has also served as the executive director of Youth and Family Enrichment Services, responding to racial disparities of children in Boston.
7B: Funding Then and Now: How Funder Practices Have Shifted Due to Two Crises

Join us for a conversation on Giving Massachusetts 2020 and a presentation of data gathered around changes in funding practices due to the current dual public health crises – COVID-19 and the spotlight on systemic racism and racial injustice. This second data presentation also includes insights on funder outlook over the coming months.
In June, Philanthropy MA released Giving Massachusetts 2020, the first report on institutional philanthropy in Massachusetts in over 15 years. This report provides a baseline for foundation giving; looking at data and trends in giving BY Massachusetts, TO Massachusetts, and within each county. Philanthropy MA will present the report and highlight key findings, discuss how the data can be used, identify any surprises or gaps in funding that the report elevated, and speak to what calls for action were raised by the report.
Lastly, participants will have the opportunity to discuss the findings from these two data sources to better understand how they can use this data within their organizations.
Presenters:
| | |
| --- | --- |
| Alex McCray, Philanthropy Massachusetts | @AlexMcCray12 |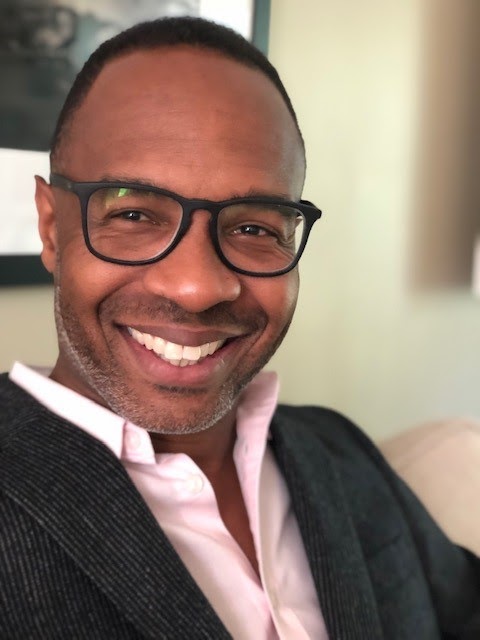 Alex McCray, joined Philanthropy Massachusetts August 2017 with a nonprofit sector career that spans 25 years. Prior to his current role, Alex served in Resource Development capacities at United Ways of Greater Plymouth County and Rhode Island. Prior to his UW work, Alex was a Senior Associate at Nonprofit Finance Fund (NFF). Alex gained a grantmaker's perspective in his 4-year tenure at the Rhode Island Foundation. As a volunteer, Alex is a Big Brother, and serves on MNN's and Project STEP's Board of Directors. Alex received his M.S. Nonprofit Management from Northeastern University's College of Professional Studies.
| | |
| --- | --- |
| Georganna Woods, Philanthropy Massachusetts | |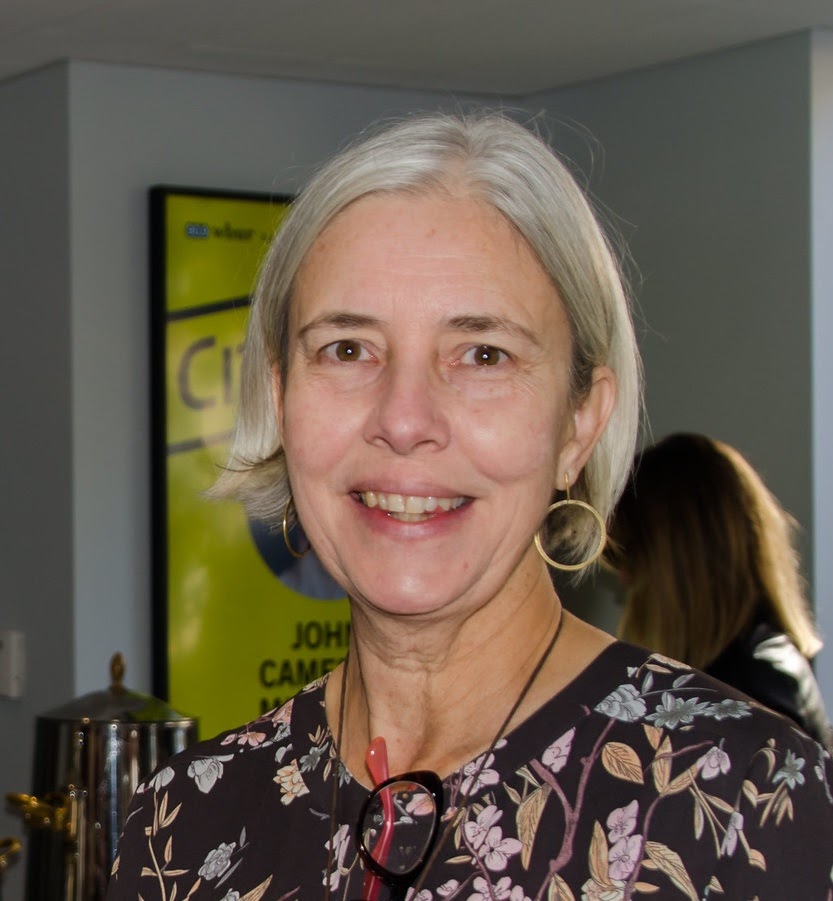 Since 2005, Georganna Woods has worked in various capacities at Philanthropy Massachusetts. She began as Associate Librarian at the Philanthropy MA (then Associated Grant Makers) Resource Center for Philanthropy (RCP) and transitioned into a combined position where she coordinates Philanthropy MA's Meet-the-Donors series and also conducts research for Members and Partners. Georganna divides her work week between Philanthropy MA and Earthworm, Inc. – a nonprofit recycling organization. When not at work, Georganna spends her time advocating for increased bike and pedestrian safety in her role as steering committee member of the Dedham Cycle Club and Friends of the Dedham Heritage Rail Trail.
Workshops: Session 8 (10/15 at 11:30 am)
8A: Passing the Torch: Engaging Young Professionals in the Nonprofit Sector
Young professionals actively seek to pursue careers, advance, and create impact while shaping and redefining the nonprofit space. Too often, both energy and potential goes unrecognized, undervalued, and/or not realized. This workshop will be an opportunity for participants to rethink how to support young professionals in growing their skills and networks necessary to lead in the nonprofit sector now and in the future. The participants will also learn creative and inclusive ways to retain young talent and pass the torch to them as future leaders.
Presenters:
| | |
| --- | --- |
| Sue Li, Nonprofit Solutions Associates | @SueLiXiaosu |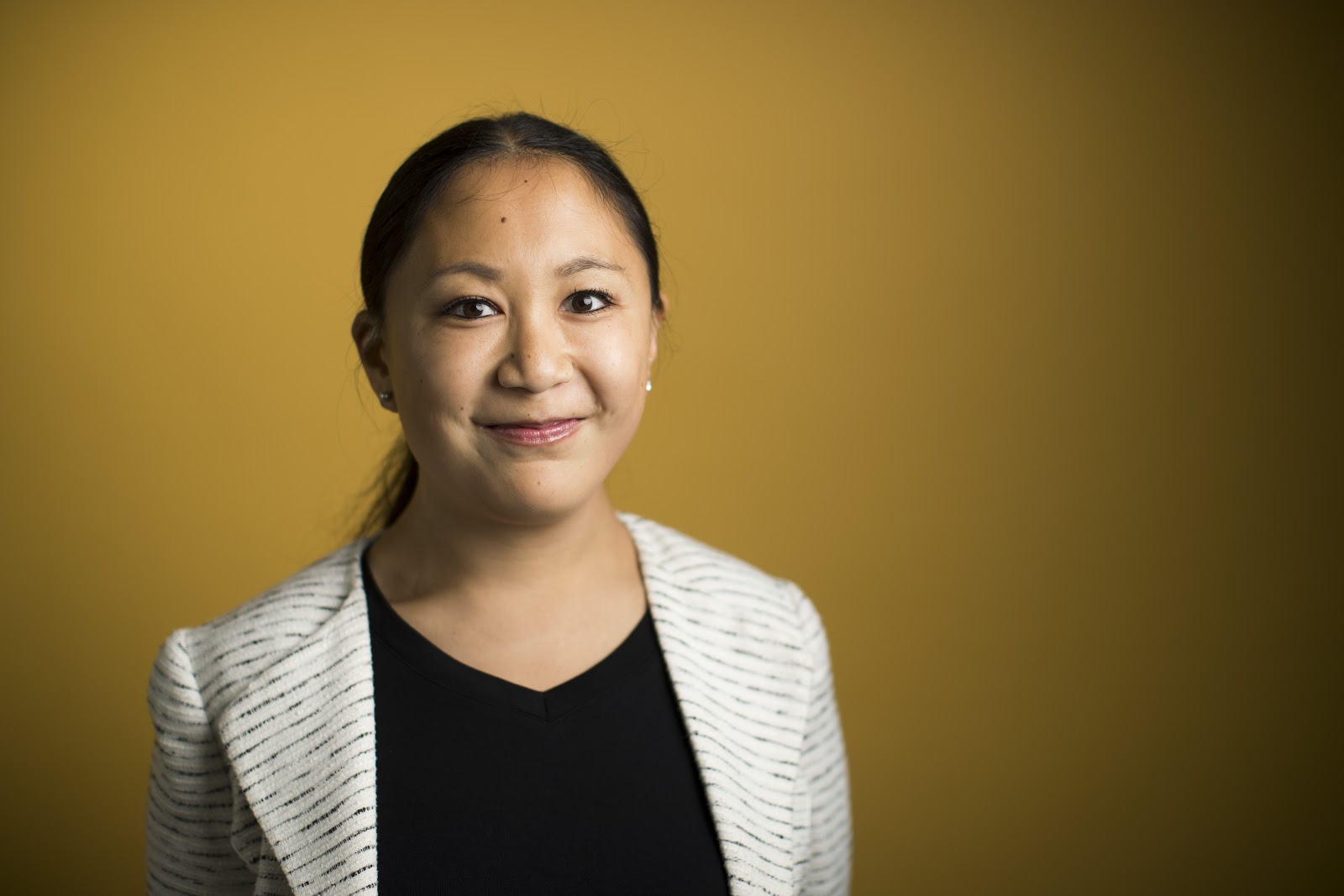 Sue Li opens the lines of communication between schools, volunteers and community partners to provide academic mentoring at Boston Public Schools. After years at the Boston Public Schools headquarters, Sue currently leads the program team at Boston Partners in Education. She is known for her experience in volunteer engagement, partnership building, and community collaboration. Sue serves as the Co-Chair at Young Nonprofit Professional Network of Boston board. Sue holds an MS in Nonprofit Management from Northeastern University and Certificate in Community Leadership and Social Change at Tufts University in affiliation with the Institute for Nonprofit Practice.
| | |
| --- | --- |
| Erika Haskins, Young Nonprofit Professional Network of Boston | |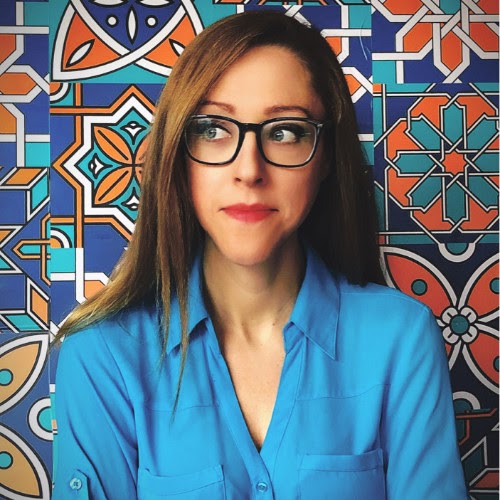 Erika Haskins is a former school principal and current leadership coach. She has supported 50+ social entrepreneurs in design, authorization, and startup of public schools. Erika has developed 150+ hours of training and leads facilitation for diverse leaders nationally including executives, school leaders, teachers, and Boards. In 2019, Erika was the project director and principal investigator for research addressing DEI, SEL, and character education. Erika serves as the Co-Director of Fundraising for YNPN Boston. She holds an M.Ed, MAT in Secondary Education, Executive Certificate from Harvard Kennedy in Nonprofit Leadership, and is currently an MBA candidate at Babson College.
8B: Collaborate with Positivity: Improv Superpowers to Improve Communication & Innovation

Shhhhh! Don't tell anyone this secret: In this interactive presentation, professional improviser Pam Victor shares the exclusive collaboration superpower that allows improvisers to create comedy out of thin air, so you can use these trade secrets for building stronger collaboration, innovation, and team-focused progress at work. This presentation provides fun, hands-on experience with why we overuse "no" to restrict progress, and how we can get to "yes" in order to move forward together with more positivity and creativity. Through humorous stories and an impactful "improv-secret" exercise, you learn how to use improv superpowers at work to improve brainstorming sessions, conflict resolution, staff empowerment, and creative problem solving … and you get to do it all through laughter!
Presenters:
| | |
| --- | --- |
| Pam Victor, Philanthropy Massachusetts | @happiervalley |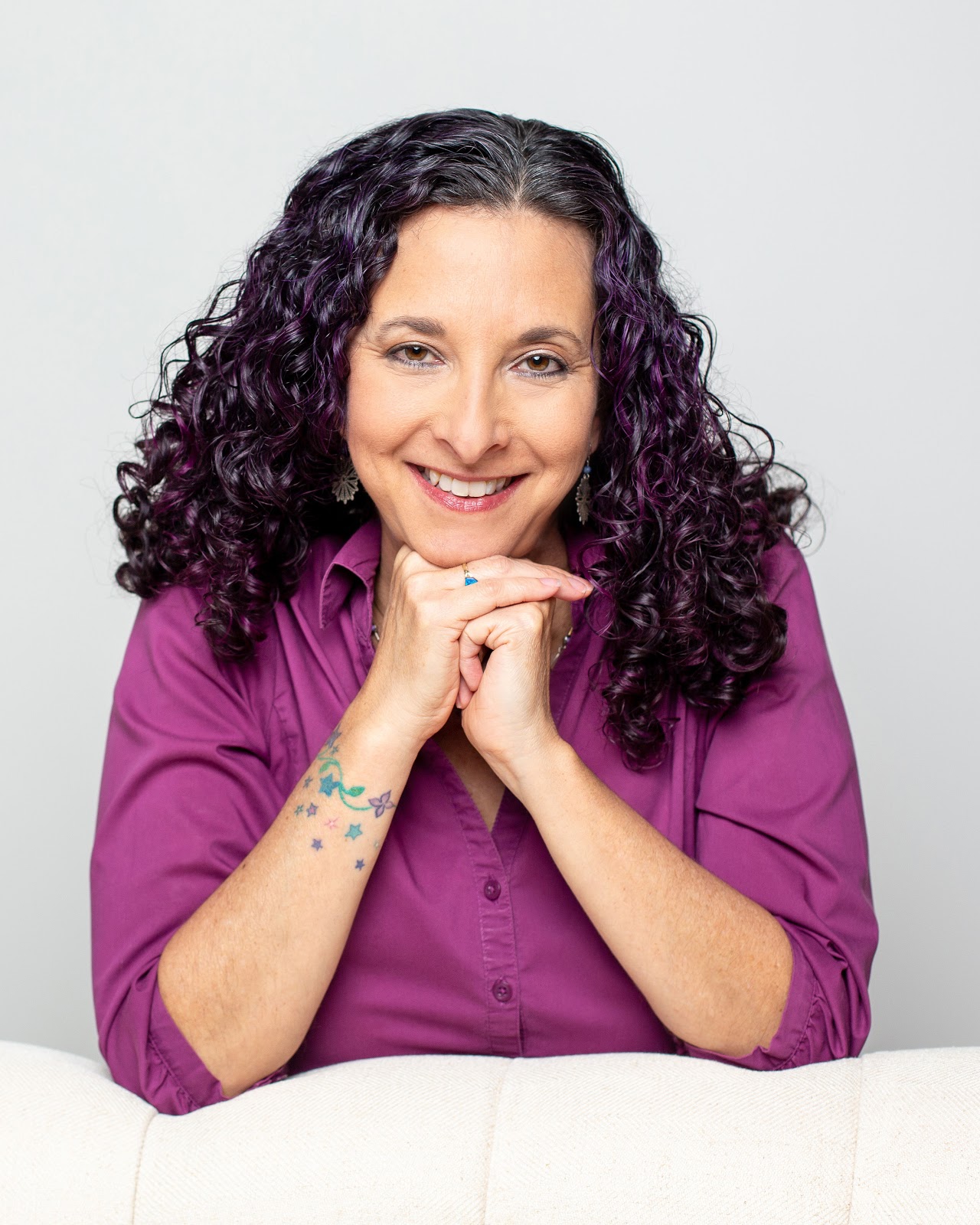 Pam Victor is an improviser, author, teacher, and founder/president of Happier Valley Comedy, Western Massachusetts' only nonprofit comedy theater. Pam uses improv tenets to build professional development skills, such as communication, collaboration, and creativity, in HVC's THROUGH LAUGHTER program. Recently, she launched the remote interactive program "Resilience Training Through Joy: HVC's 30-Day Happiness Experiment." Pam received the 2019 NEPR Arts & Humanities Award and is a TEDx speaker. She authored "Baj and the Word Launcher: A Space-Aged Asperger Adventure in Communication" and co-authored "Improvisation at the Speed of Life: The TJ & Dave Book." Pam is nice. She likes you already.