by YW Boston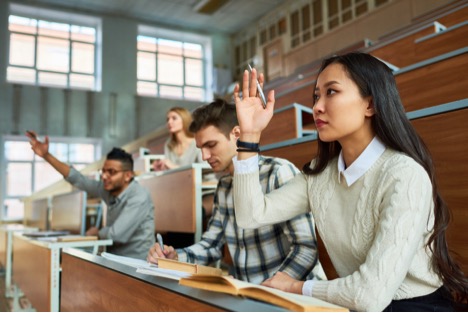 Diversity, Equity, and Inclusion, or "DE&I" as it is commonly referred to, is a phrase that broadly outlines the efforts an organization takes to create a more welcoming environment for people of less-privileged identities. Diversity, Equity, and Inclusion can include any number of interventions and can feel daunting for nonprofits as it requires time, resources, and organizational buy-in. Once a nonprofit has identified that it wants to promote more diverse, inclusive, and equitable spaces, a good starting point is gaining clarity on what diversity, equity, and inclusion is and isn't.
But Diversity, Equity, and Inclusion is referred to as "DE&I" so often that many individuals may not know what each letter refers to. One barrier nonprofits may face in getting started building a strategy is not knowing the difference between these three concepts and how to address each.
To get started, each part of the acronym is defined below.
What is diversity? What is equity? What is inclusion?
Independent Sector's definitions of each of these terms are helpful to understanding their differences:
Diversity "includes all the ways in which people differ, encompassing the different characteristics that make one individual or group different from another," including identity markers such as race, ethnicity, gender, differing abilities, sexual orientation, religion, and more. It also takes intersectional diversity into account, when people's identity is made of a number of underrepresented identities.
Equity is "the fair treatment, access, opportunity, and advancement for all people, while at the same time striving to identify and eliminate barriers that have prevented the full participation of some groups. Improving equity involves increasing justice and fairness within the procedures and processes of institutions or systems, as well as in their distribution of resources."
Inclusion is "the act of creating environments in which any individual or group can be and feel welcomed, respected, supported, and valued to fully participate. An inclusive and welcoming climate embraces differences and offers respect in words and actions for all people." Inclusion goes beyond diversity, because once you have a diverse staff, organizations must focus on retention.
YW Boston often uses inclusion strategist Vernā Myers' analogy: "Diversity is being invited to the party. Inclusion is being asked to dance." Diversity is often thought of as being quantifiable by measuring who is represented in an institution. Inclusion is measured through qualifiable data, looking at attitudes and people's perceptions of how welcoming an organization.
Why can it be unhelpful to boil it all down to "DE&I" acronym?
While goal setting is an important aspect of this work, diversity, equity, and inclusion each require different methods of intervention, different resources, and different tools for measurement.
When Diversity, Equity, and Inclusion are boiled down to the acronym DE&I, diversity often becomes the focus. Because racial, ethnic, and/or gender diversity can sometimes (but not always) be determined by visually scanning an organization, nonprofits may feel it is the easiest to measure and therefore tackle. Diversifying the workforce is important, but that doesn't directly lead to those new hires feeling welcomed or supported in the organization.
To be able to move beyond diversity, YW Boston's InclusionBoston team explains, an organization must work with "an understanding that the systems they are working in, especially when they think about institutions, are not equal and are not equitable. They need to recognize that they have to move beyond just having people in the room or at the table." Organizations often assume that diversity equals inclusivity. While that is not necessarily the case, oftentimes if you are truly inclusive, diversity will follow along.
In addition, many people assume that DE&I work refers specifically to race and gender, but it can address any or all systemic issues of inequity. By looking deeper than the DE&I acronym, an organization can determine whether there is a particular systemic inequity it must address.
The next edition of Our Shared Sector will help nonprofits begin to address each part of the DE&I acronym within their organizations.
About YW Boston
As the first YWCA in the nation, YW Boston has been at the forefront of advancing equity for over 150 years. Through our DE&I services—InclusionBoston and LeadBoston—as well as our advocacy work and youth programming, we help individuals and organizations change policies, practices, attitudes, and behaviors with a goal of creating more inclusive environments where women, people of color, and especially women of color can succeed.