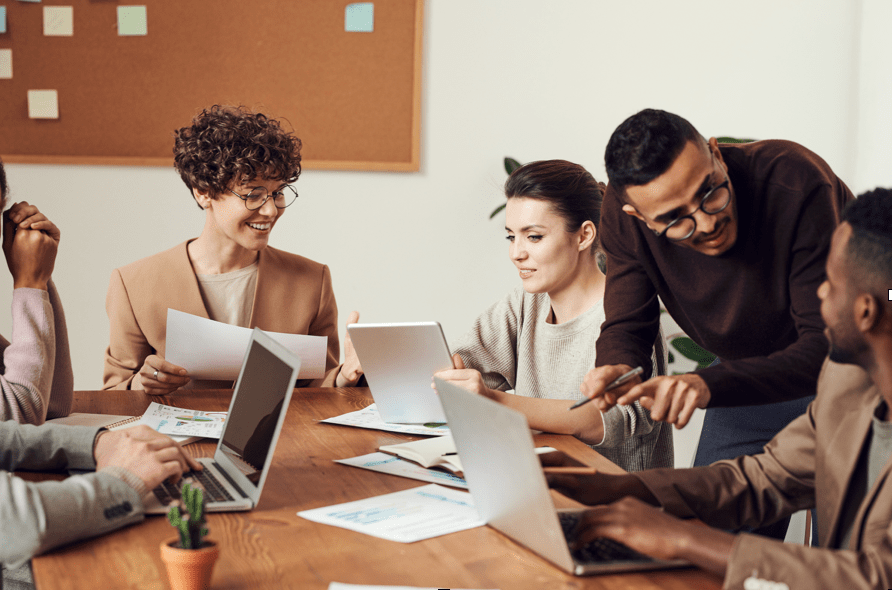 As we enter a new year, many nonprofits find themselves evaluating the past year's challenges and successes to determine how they can have greater impact and fulfill their organization's mission. As we continue to navigate the COVID-19 pandemic, nonprofits continue to seek ways to improve upon their Diversity, Equity, and Inclusion (DEI) practices to ensure more equitable outcomes for their employees, constituents, and communities. Here are some things to consider as you evaluate your DEI efforts in 2022.
Reflect on how your nonprofit evaluates DEI
Many nonprofits are measuring diversity by looking at who is in the room, in the organization, and in different roles. But has your nonprofit started measuring equity and inclusion? When we expand our view beyond who is in the room or the role, we can look at other experiences, attitudes, processes, and systems. So, take the time to consider what data may be missing or excluded, and what the key drivers are behind what you have been collecting.
Gather feedback to determine whether your nonprofit has collected data inclusively
No matter what questions you ask, or how you ask them, we want to emphasize that central to your success will be getting all voices to the table – both in hearing from all voices and in considering what questions matter most to even ask in the first place. It's important to recognize whose thoughts, ideas, and experiences may be ignored during the evaluation process. As you build or rebuild your evaluation strategy, take time to speak with staff across your organization about what matters to them and how to make the evaluation process inclusive.
Determine what your nonprofit needs in order to improve
Before you can put your plan in place, brainstorm what your organization will need, such as money, time, or staff, to have more equitable evaluation practices. How can you overcome any barriers to these resources, both in the short term and the long term? Evaluation is a key way to get from where we are to where we want to be. Going through the process of assessing and investing in your evaluation practices is a form of assessing and investing your diversity, equity, and inclusion practices as a whole.
Set your plan in place
Once you've reflected and gathered your resources, you can determine what your data collection and reporting will look like. Instead of just asking "how do we measure DEI" also or instead ask "what drives change?" and "how do we know that it has changed?" Ultimately, compiling data is not an end to itself. Instead, these reframed questions help you see DEI as a continually evolving process through which your nonprofit can learn its own unique solutions in driving racial and gender equity and inclusion.
____
About YW Boston
As the first YWCA in the nation, YW Boston has been at the forefront of advancing equity for over 150 years. Through our DE&I Services—such as InclusionBoston and LeadBoston—as well as our advocacy work and youth programming, we help individuals and organizations change policies, practices, attitudes, and behaviors with a goal of creating more inclusive environments where women, people of color, and especially women of color can succeed.
As part of that work, we are helping organizations prioritize Diversity, Equity & Inclusion and become socially connected while staying physically distant. During this time, YW Boston is providing organizations with digital workshops and resources to help them better understand the challenges faced by their employees. For more information, please contact Sheera Bornstein at sheera@ywboston.org.