By Kevin Palmer, Chief Operating Officer, Annkissam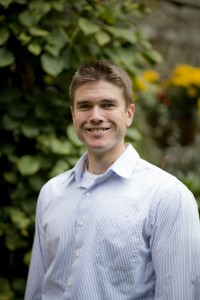 Congratulations! You were given the responsibility to overhaul your organization's approach to knowledge management (KM), including choosing a new tool or system. Several months into the process you make the decision to invest in purchasing a new KM system. You have spent countless hours documenting your exact data needs, working with implementation specialists and, perhaps, engaging a consultant or two to adjust the tool to meet your needs. You have focused nearly exclusively on ensuring the right tool was selected and customized. However, a few weeks after the new system goes live, almost no one at your organization is using it. What happened?
It can be deceptively easy to think that, once you find the right tool, everyone in your organization will see the intrinsic value in posting their information and content. The reality can sometimes be that, without getting buy-in across the organization, your new KM tool can turn into a costly ghost town. Teams or departments may not have seen the benefits in adding their knowledge to the new system. The KM initiative also may not have had executive buy-in at the top of the organization, making it difficult to ask teams to investment time in learning and using the new system without top-down support. There can be a number of critical non-technical, non-system KM considerations that are foundational to your initiative's success. Below are a few of those considerations that go beyond choosing the right tool:
Pull together a cross-functional team of people representing different departments and groups. Those representatives will have a say in the KM implementation and be able to advocate for their team's needs. They will also act as champions of the initiative within those teams, helping to spread support for the initiative across the organization.
Work with your organization's executive director to secure their buy-in. Having executive support can help make the implementation a priority across the organization.
Include critical documents or announcements in your system to require that staff access it on a regular basis. It may be helpful to work with your organization's operations team to determine what kinds of forms or documents could be posted so that the new KM system would be the only location to access that information.
Establish a point person to not only manage implementation prior to launch but also lead the KM initiative months and years after go-live. Knowledge management can be thought of as a form of gardening. When you plan your garden you need to ensure there is enough water, proper sunlight and the right kind of soil to let your plants grow. (Think of securing executive buy-in, establishing your cross-functional team and selecting the right tool as foundational requirements for your KM garden.) After your plants (useful content and knowledge) germinate and grow, your job as a gardener is not finished. You must continue to nurture, prune and weed your garden to ensure that it thrives. Designating a long-term KM point person (gardener) will help your organization to continually assess how teams are using the system, what changes or improvements should be better facilitate information flow and what irrelevant or outdated content should be removed (weeded) from the system. It can be a significant organizational investment to have Knowledge Manager be part of someone's role responsibilities, but it is one that can help promote the long-term success of your KM initiative.