Full Time
Posted 5 days ago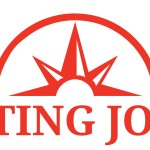 Website Parenting Journey
Parenting Journey's mission is to create safer, more resilient families by supporting them in developing the inner strengths, life skills, and networks of resources they need to succeed.
ABOUT THE ORGANIZATION
Parenting Journey, a nonprofit agency headquartered in Somerville, MA, offers powerful programs that help parents build safer, stronger families and partners with other social service agencies to train their staff to implement and scale our high-impact approach. Since its founding in 1982, Parenting Journey (formerly The Family Center), has provided direct services at our center's "learning lab" to thousands of low-income and/or immigrant family members annually in Greater Boston. In addition, we have trained more than 2,000 human service professionals who have replicated Parenting Journey's programs in more than 500 sites throughout New England and New York City, Florida, and Washington, DC to the benefit of more than 52,000 parents and their 130,000 children.
THE POSITION
Parenting Journey seeks a part-time Development Associate to join our Development Team. This is a great opportunity for a self-starter who can set priorities, meet deadlines, and manage the required workload with diligence, accuracy, and attention to detail. This position reports to the Managing Partner & Chief External Relations Officer (CERO) to help develop fundraising strategies, manage development and outreach events, and cultivate donors. He/she is responsible for maintaining donor records, conducting mailings, tracking donations, and overall administrative support to the team.
RESPONSIBILITIES
1.       As part of the Development Team, responsible for achieving fiscal year revenue goal of $2.5M through a mix of multi-year gifts, new donors, and corporate sponsors.
2.       Update and maintain donor records, identify major donors prospects, collect information from donors and supporters, and conduct further research on potential and active donors, as requested.
3.       Perform prospecting research on foundations and corporations to evaluate prospects for corporate and foundation grants.
4.       Create and analyze various reports on gifts, donors, various funding sources, and other fundraising metrics to determine effectiveness of strategies and achievement of budget goals.
5.       Manage donor acknowledgement process, including generation of gift acknowledgement letters, gift processing, and reconciliation of gifts periodically with the Finance department in a timely and accurate manner.
6.       With the intent of growing the individual donor base, manage in-house direct mail and online marketing programs, including drafting solicitation and acknowledgement letters.
7.       Provide administrative support for events and support event operations as needed.
8.       Coordinate all agency in-kind gifts by tracking and acknowledging them.
9.       Respond to donor inquiries by providing reliable, accurate, and timely responses to questions from internal and external constituents.
10.   Assume other responsibilities as assigned by other members of the Development Team.
THE IDEAL CANDIDATE
The ideal candidate will have considerable administrative experience; the ability to communicate effectively both orally and in writing with high-level donors, agency partners, clients, and staff with an understanding of protocol and confidentiality; the ability to prioritize complex projects as necessary; the ability to coordinate meetings and conferences, and prepare briefing documents. Important attributes include high integrity, sound judgment, dependability, enthusiasm, optimism, and the ability to value diverse perspectives and treat all persons with dignity and respect.
MINIMUM REQUIREMENTS
●     Bachelor's degree
●     2+ years of nonprofit development experience
●     Proficient in MS Office Suite
●     Salesforce or other CRM experience preferred
●     Well organized, highly detail-oriented and accurate
●     Ability to handle multiple tasks and complex projects simultaneously
●     Able to work independently and collaboratively
●     Excellent communication skills
●     Strong work ethic, sound judgement, and discretion
●     Willingness to work occasional evenings and weekends for development events
JOB TYPE: Full- or Part-time
SALARY: Commensurate with Experience
TO APPLY
Parenting Journey is an equal opportunity employer and all qualified candidates are encouraged to apply. Please email a cover letter and resume to JoinOurTeam@parentingjourney.org by April 14, 2016. For more information about Parenting Journey, please visit our website at www.parentingjourney.org.