Full Time
Posted 1 month ago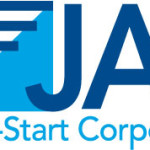 Website JustAStartCorp Just-A-Start
Creating Opportunity, Strengthening Community, Improving Lives
This is not a typical staff accounting role!  Broaden your accounting talent in this specialized financial management position overseeing all of Just-A-Start's grant accounting and financial related activities.
·         Own the grants management partnership with programs assuring accurate, timely and compliant utilization of grant and contract funds.  Oversee preparation and timely processing of monthly drawdown packages.
·         Review and maintain JAS grant accounting policies and procedures to ensure compliance with current rules and regulations (GAAP, CFR, OMB etc.)
·         Assist and guide program leadership in the development of budgets for grants and contract applications.
·         Maintain financial reporting in coordination with program managers and sub-grantees.
Requirements:
·         Bachelor's degree in accounting or finance and a minimum of five years' in grants accounting or equivalent
·         Thorough understanding of GAAP and budgeting principles and working knowledge of accounting database systems, spreadsheet and word applications, payroll allocation
·         Excellent ability to apply financial analysis techniques and implement solutions.
Just-A-Start (JAS) is a community-based, not-for-profit organization dedicated to building a better future by providing affordable housing, education, training, community engagement and supportive services. Since 1970 JAS has been serving residents of Cambridge and surrounding communities to empower individuals and families to meet their potential. Visit us at www.justastart.org to learn more.
In addition to a competitive salary, JAS offers excellent benefits, including; Medical, Dental, PTO, Paid Holidays and 401k with employer contribution.
Resume and Cover Letter Required.