Full Time
Posted 1 month ago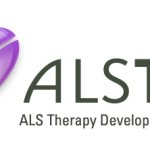 ALS-TDI
The ALS Therapy Development Institute (ALS TDI) has an opening for a full-time Donation Receivable Representative to support the finance and operational activities of the Institute.
Responsibilities include:
Imputing donation information to internal database.
Maintaining and updating contact information for donors.
Communicating with donors over the phone and through email.
Processing incoming mail and other administrative duties as needed.
Creating and sending out a daily email listing donations received.
Processing and working within set deadlines.
General accounts receivable duties.
Qualifications:
Associates degree in accounting required or comparable job experience, bachelor's degree preferred.
1 -2 years experience in accounts receivable, donations or other relevant experience.
Strong attention to detail and accuracy; exceptional organizational skills.
Self-directed, takes initiative as well as a solid team player — willing to do whatever it takes to get the job done.
Strong communication skills in person and through email.
Experience with CRM applications, specifically Salesforce.
Fluent in all MSOffice applications.
Commitment to ALS TDI's mission.
Ability to multi-task and be time sensitive.
About ALS TDI
The mission of ALS TDI is to develop effective therapeutics that slow or stop amyotrophic lateral sclerosis (ALS, Lou Gehrig's disease), as soon as possible. Focused on meeting this urgent unmet medical need, ALS TDI executes a robust discovery program, while running the world's largest efforts to pre-clinically validate potential therapeutics; including small molecules, protein biologics, gene therapies and cell-based constructs. The world's first nonprofit biotech, ALS TDI has developed an industrial-scale platform that allows for the development and testing of dozens of potential therapeutics each year. Built by and for patients, the Institute is the world's only nonprofit biotechnology company with more than 20 professional scientists. In addition, the Cambridge, Massachusetts based research Institute collaborates with leaders in both academia and industry to accelerate ALS therapeutic development. For more information, please visit us online at www.als.net.
To Apply
Please visit https://als.applicantpro.com to apply. No phone calls please. ALS TDI is an equal opportunity employer.