Welcome to MNN's Nonprofit Trainings and Events Calendar! Here you'll find trainings and events across the state to help you network, learn & give back. Browse the full calendar below or use the categories and tags to filter by region or event type.
To submit an event, click the button below.

All submissions will be approved by MNN staff prior to being posted (typically within 24 hours).  You must be an MNN nonprofit or affiliate member to submit an event. Not a member yet? Annual membership starts as low as $75 and includes unlimited job postings and many other year-round benefits. Click to learn more and join.
For questions concerning MNN's Nonprofit Trainings and Events Calendar please contact calendar@massnonprofitnet.org.

Jun
9
Fri
Robert F. Kennedy Children's Action Corps to Honor Social Justice Advocates at Annual Gala

@ John F. Kennedy Presidential Library
Jun 9 @ 5:30 pm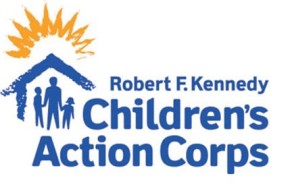 BOSTON — On Friday, June 9, at Boston's John F. Kennedy Presidential Library and Museum, advocates for disadvantaged youth, families, and communities will be honored at Embracing the Legacy, the premier annual gala of Robert F. Kennedy Children's Action Corps that raises funds to support its programs. The agency, which is celebrating 48 years of service, is a national leader in developing and implementing model, successful child welfare, social service and juvenile justice programs.
During the event, RFK Children's Action Corps' board member Congressman Joseph P. Kennedy III will reflect on his late grandfather's legacy and the lasting contributions he made toward protecting society's most vulnerable children and families. Also serving as event chairs are board members John Boyle III, of Wayland, vice chairman at Cushman & Wakefield, and James Geraghty, of Westford, managing director at Morgan Stanley.
The event will include a cocktail reception, seated dinner and program, including the presentation of the Embracing the Legacy Award to the following nominees: Bill Lyttle, President of Key Program, Inc.; Susan L. Taylor, Founder and CEO of the National CARES Mentoring Movement and Editor-In-Chief Emeritus of Essence Magazine; and Donato Tramuto, Chief Executive Officer at Tivity Health, Inc. and President and Founder of Health eVillages.
Susan Wornick, former anchor of WCVB-TV's midday newscast who has been a longtime supporter, volunteer and member of RFK Children's Action Corps' advisory council, will emcee the 400-person event.
Robert F. Kennedy Children's Action Corps' annual Embracing the Legacy Award celebrates the legacy of Robert F. Kennedy and the work of the organization founded to carry out his principles of social justice for the poor and disadvantaged. Through the event, RFK Children's Action Corps raises money to support some of Massachusetts' most vulnerable youth and families, giving them a second chance for a better life.
The event will be held on Friday, June 9 at 5:30 p.m. at the JFK Presidential Library and Museum, Columbia Point, Boston. Individual tickets are $500 and corporate sponsorship opportunities are available. For tickets or more information on sponsorships contact Dana Jussaume at (617) 227-4183, djussaume @rfkchildren.org, or visit www.rfkchildren.org.
Jul
25
Tue
TNB Roundtable: Creating an Effective Donor Onboarding Email Series for Your Nonprofit

@ Boston NonProfit Center
Jul 25 @ 2:30 pm – 4:00 pm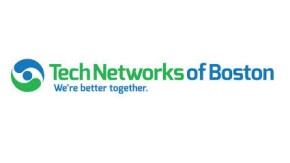 Tech Networks of Boston (TNB) is pleased to invite nonprofit professionals to a Roundtable session on how nonprofits create an effective donor onboarding email series. Our featured guest will be John Haydon.
Here is what John says about this session:
If you're like most nonprofits, 75% of your first-time donors don't make a second gift. This means that you are losing more donors than you are gaining, which obviously is not sustainable. In this training, I will show you how to use email automation to:
• Make new donors feel like they matter
• Get new donors sharing with their friends
• Give another donation or monthly donation
Here's a little more about John:
John Haydon helps nonprofits engage more donors and supporters with smarter communications. He is a part time marketer and part time human being based in Cambridge, MA. He specializes in strategic coaching for nonprofits who want to get more from digital communications and online fundraising.
John has served as a featured speaker at the Nonprofit Technology Conference, New England Federation of Human Societies, New Media Expo, BBCon, Social Media 4 Nonprofits, AFP New Jersey, Boys & Girls Clubs, SAWA and many other conferences.
He is also the author of the 4th edition of "Facebook Marketing For Dummies."
Please note:
1) In keeping with the spirit of the TNB Roundtable series, this session will NOT be a sales pitch for any product or service. This will be a professional development opportunity for nonprofit professionals who want to learn with and from their peers in other organizations.
2) This session is for employees of nonprofit organizations. It is not designed to meet the needs of vendors, volunteers, students, consultants, job-seekers, and others.
3) Priority in registration will be given to those who are employed by nonprofit organizations that hold full membership in the Massachusetts Nonprofit Network.
4) Participation in this session is free of charge for nonprofit professionals. However, you must have a confirmed reservation in order to attend.
5) If this session is booked to capacity by the time you seek to register for it, please go ahead and put yourself on the waiting list. We have a good track record of finding seats for nonprofit professionals on the waiting list.
We hope that you can join us for a vigorous and informative conversation, in which you will be welcome to share your knowledge and experience with your peers!
Oct
30
Tue
Data Privacy and Security Law for Nonprofits

@ Boston Private
Oct 30 @ 9:00 am – 11:00 pm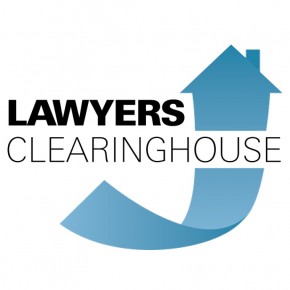 How do nonprofit operations intersect with a range of privacy and security laws and regulations, including MA and US laws? A privacy law specialist will provide an overview of best practices regarding data privacy and security issues facing nonprofits to help guide them about the types of data to collect, how to protect that data, and how to respond in the event of a data breach.
Presenter: Michelle Anderson, ZwillGen PLLC
Please register for this event by October 25.