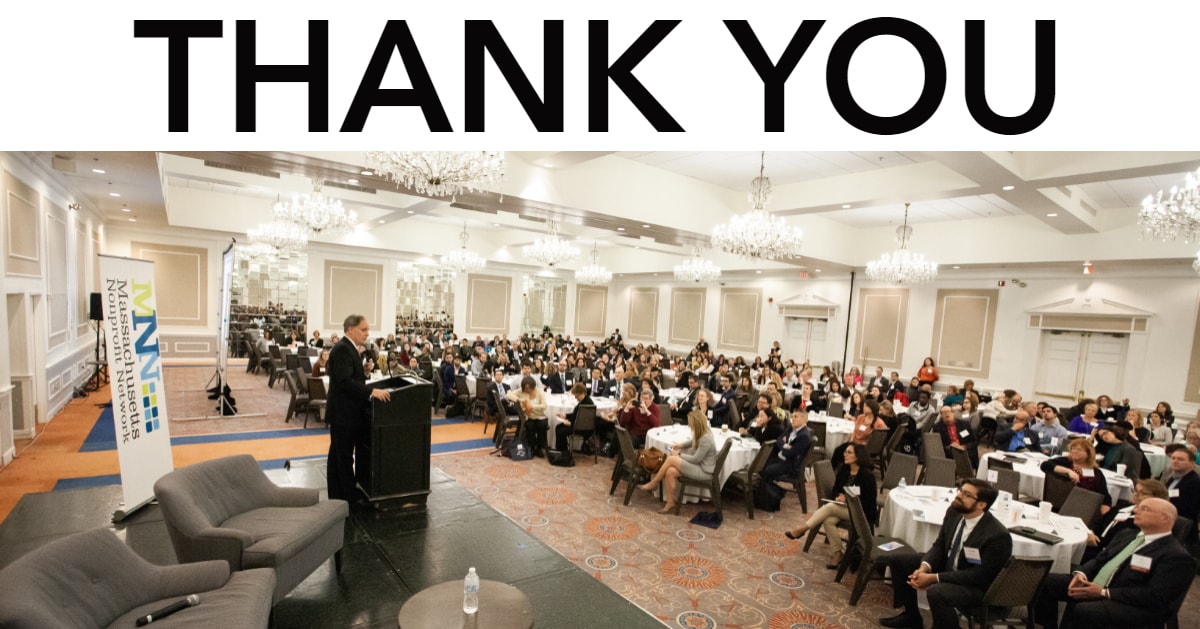 MNN's 2019 Annual Conference, one of the largest annual gatherings of nonprofit professionals in the state, was on Wednesday, October 16, 2019, at the Sheraton Framingham Hotel and Conference Center.
The theme of the year's conference was "Building a Better Commonwealth," capturing a common aspiration of the Massachusetts nonprofit sector and those who support it. The conference included an opening keynote session focused on that theme, with speakers throughout the day who shared their efforts to bring about a better Commonwealth for all.
The 2019 annual conference featured: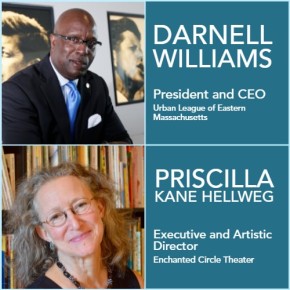 2019 Lifetime Achievement Award Winners
Priscilla Kane Hellweg, Executive and Artistic Director of Enchanted Circle Theater in Holyoke, MA, and Darnell Williams, President and CEO of the Urban League of Eastern Massachusetts, were the 2019 Lifetime Achievement Award winners. Read more.
Conference Keynote Panel
The panel discussed three issues important to Massachusetts nonprofits: the 2020 Census, cliff effects, and workforce development. The panel was moderated by Bob Gittens, Executive Director of Cambridge Family and Children's Service. The panelists were Rachel Heller, CEO of the Citizens' Housing and Planning Association (CHAPA); Eva Millona, Executive Director of the Massachusetts Immigrant and Refugee Advocacy (MIRA) Coalition; and Jerry Rubin, President and CEO of JVS. Read more.
The workshops at the conference covered a variety of topics for every stage in a nonprofit career, from fundraising to strategies to address equity, diversity, and inclusion in a nonprofit organization. Click here to see 2019's workshops.
Networking Opportunities

Over 600 conference attendees took advantage of the collective experience and expertise of hundreds of professionals while building lasting connections. In addition, exhibitors displayed their services and products to help nonprofits strengthen their work.
Insight
Attendees left the conference with new connections, tools, and insights into how their organizations can work to build a better Commonwealth.