Whether you're looking to enhance your fundraising skills, boost your productivity, or energize your board, the workshops cover a variety of topics for every stage in your career and will provide you with everything you need to be more effective and efficient. You can view all of the options based on topic in the chart below and learn more about the workshops and presenters by clicking the titles below.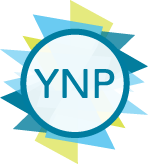 This badge denotes a workshop ideal for young nonprofit professionals.
Workshops: Session I
Building Data Management Capacity to Support Monitoring and Evaluation Efforts
This workshop will explore key design considerations for monitoring and evaluation practitioners when assessing data collection and management tools for their organization. Representatives from Dimagi, Global AIDS Interfaith Alliance, and Vera Solutions will introduce the types of questions to ask when selecting a data collection, management, or visualization tool and how those tools can be leveraged to build evaluation capacity. Such questions include: What strategies will be most impactful for my organization? What is the return on investment of implementing a new tool relative to the cost saved in time and materials to my organization? How do I evaluate whether a tool is sustainable as a long-term solution? How will implementing this tool change organizational processes? Participants will leave with a deeper understanding of digital tools that will enable their organization to collect, disseminate, and learn from program monitoring data with greater ease and efficiency. This presentation is geared toward monitoring and evaluation, operations, and IT professionals of all experience levels.
Presenters:
| | |
| --- | --- |
| Alan Guedes, Vera Solutions | @VeraSolutions |

Alan Guedes is a Senior Consultant with Vera Solutions, based in Boston. His professional mission is to improve people's well-being. Guedes has been working with grassroots and international development organizations since 2001. He grew up in Brazil and has lived in Colombia, Morocco, the US, and the Netherlands. Prior to Vera, Guedes managed Women Win's monitoring and evaluation system and became passionate about using technology to measure social and environmental change. He holds an MS in International Development Studies from the University of Amsterdam and a BA in Administration from the University of São Paulo. Guedes speaks Portuguese, English, Spanish, French, and Dutch.
| | |
| --- | --- |
| Meryn Robinson, Dimagi | @Dimagi |
Meryn Robinson works on Dimagi's Global Services team as a Project Manager and has contributed to public health implementations and multi-country research projects, supporting partners in 11 countries. Prior to Dimagi, Robinson worked for Public Responsibility in Medicine and Research, assisting in the development of their knowledge center. Previously, Robinson worked in Ethiopia, evaluating the capacity of organizations to improve the health of orphans and vulnerable children, and in Kenya, implementing a telemedicine system and assessing potential revenue models for CHW programs. Robinson holds a BS in Life Sciences from Pennsylvania State University and an MPH from Boston University.
| | |
| --- | --- |
| Elizabeth Geoffrey, Global AIDS Interfaith Alliance | @theGAIA |

Elizabeth Geoffrey has worked for Global AIDS Interfaith Alliance (GAIA) since 2010 as Monitoring and Evaluation Manager and is currently based in Boston. She develops frameworks for monitoring and evaluation of GAIA's programs to continually improve and adapt program activities and report success and challenges to GAIA donors. She has presented GAIA's work at the International AIDS Conference in 2014 and the Yale University – Unite for Sight Conference in 2012. Prior to working with GAIA, Geoffrey worked for the World Bank on two studies in Malawi, a school cash transfer program and a land redistribution project.
Building Greater Institutional Abundance through Major Donor Relationships
This workshop will bolster both new and veteran campaigners in their efforts to enhance their major donor relationship methodology and inspire them to approach their work with renewed energy and greater resourcefulness. Through relevant case studies and other creative illustration, participants will explore the stages of a robust major donor relationship program, which include: sourcing (pipeline development), qualification, cultivation, solicitation, and stewardship. They will then engage in a variety of facilitated exercises to build their proficiency in all these stages, paying special attention to the flair and finesse that they will bring to solicitations. Participants will walk away with tangible skills that will enable them not only to develop powerful individualized donor development plans for each of their prospects but also to expand their creativity vis-à-vis the way in which they raise vital dollars and long-term relationships on behalf of their organization. This workshop is ideal for nonprofit professionals who already have, or are eager to build, a major donor portfolio and will meet the needs of individuals representing organizations of all sizes.
Presenter:
Andrea Wasserman, Social Profit Ventures
Throughout her 25-year career in the field of development, Andrea Wasserman has emerged as an innovative and effective leader, bringing a pervasive sense of joy to the art and science of human and financial resource development to achieve social benefit. As Founder and President of Social Profit Ventures, a boutique organizational development firm, Wasserman forges partnerships with executives and their leadership teams, designs and executes successful fundraising strategies, recruits emerging and seasoned talent, and delivers an expansive array of leadership coaching, skill trainings, and interactive learning opportunities. Additional information may be found at www.socialprofitventures.com.
Crack the Code to Engage Your Grassroots!
This workshop gives participants the chance to build their organizing skills with the Action Circles Model of Organizing, which can help them increase open rates, get more people to take action, and build enthusiasm among grassroots activists. Through an interactive presentation, facilitated discussions, and activities using real-world examples, participants will learn how to identify ways to get grassroots activists involved in any campaign, how to write email alerts and phone scripts that lead to a higher rate of engagement, and how offering multiple levels of engagement can result in more participation and better leadership development. This workshop is ideal for staff who want to engage members, supporters, and grassroots activists in both organizational support and campaign activities—in particular, field organizers, development staff, and policy directors. Young professionals with a few years of experience will benefit most from this workshop.
Presenter:
| | |
| --- | --- |
| Amy Shollenberger, Action Circles | @amyaction |
Amy Shollenberger has 20 years of grassroots organizing, policy, and political issue campaign experience, including work as a Press Secretary for a member of the US House of Representatives and as a Senior Policy Analyst for Public Citizen's Critical Mass Energy and Environment Program. As Rural Vermont's Executive Director, she worked to help members successfully advocate for several bills. In 2010, Shollenberger was the Campaign Manager for a gubernatorial primary candidate in Vermont. She currently serves multiple clients through her Action Circles firm, offering help with political strategy, organizational capacity building, and meeting facilitation.
First, Do No Harm: The Top Five Communications Mistakes Nonprofits Make Every Day (and How to Fix Them)
Communicating in the social sector is an ever-evolving field of practice. This workshop will examine five of the most common communications practices in the field today through the lens of cutting-edge framing research. Participants will use real-world examples to explore what research shows are the most effective ways to shift mindsets and truly drive change through strategic communications. After this workshop, participants will be able to shift their communications practices to more effective, research-based strategies. They will learn how their initial instincts in strategic messaging may be having the opposite of the intended impact and instead adopt message frames that move audiences to the desired mindset. This workshop is ideal for communications staff at nonprofits, communications professionals, and nonprofit professionals at any level with a responsibility to communicate externally (e.g., Executive Directors/CEOs).
Presenter:
| | |
| --- | --- |
| Shaun Adamec, Adamec Communications | @shaunadamec |
Shaun Adamec is Founder and President of Adamec Communications, supporting mission-driven organizations with smarter messages, creative strategies, and better planning. Adamec is an experienced writer and storyteller, helping to develop narrative, voice, tone, and messaging for some of the nation's most noteworthy missions, including City Year, Mothers Against Drunk Driving, the American Red Cross, and others. Adamec's advocacy experience includes senior staff and advisory positions at every level of government, including a city council, a major-city mayor, a governor, and a presidential campaign.
Inclusive Leadership: Managing Unconscious Bias
Unconscious bias is a naturally occurring psychological phenomenon that helps people understand and navigate the world. However, left outside of our awareness, unconscious bias can have a negative effect as it may cause us to make unfair judgments about people who differ from us. In this workshop, participants will learn how their minds naturally create unconscious biases and how those are used to inform judgments and decisions. They will also learn how to identify their own unconscious biases and bring those into their awareness for examination. Finally, participants will learn how to overcome the unwanted influence of any negative biases in order to help foster diversity and inclusion in the world around them. By the end of this workshop, participants should have a deeper awareness of personal biases and have learned new strategies for overcoming those to foster a more inclusive workplace. This workshop is ideal for professionals who are interested in fostering diversity and inclusion in their lives and at work.
Presenter:
| | |
| --- | --- |
| Kenya Rutland, KJR Consulting | @KJR_CEO |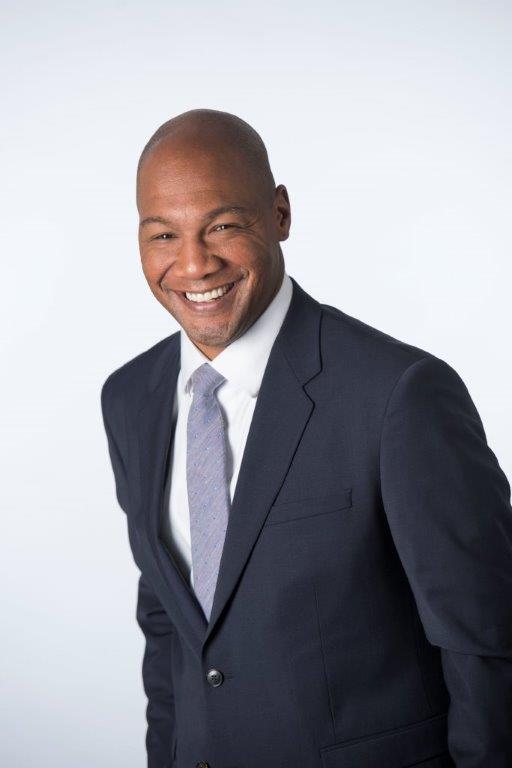 Kenya Rutland is a passionate and trustworthy consultant who increases the confidence, motivation, and performance of others. He is a persuasive, facilitative leader who uses his keen business acumen to build commitment and accountability among staff at all levels of any organization. Rutland has nearly 15 years of results oriented training and development experience. He attended the University of Georgia and the Morse School of Business and holds certifications on various learning and development topics. He is an avid golfer and a die-hard Yankees fan.
Learn from the Experts: How Effective Advocacy at the State Level Can Transform Your Nonprofit
This workshop will help participants identify ways that advocacy can support their current work and help to expand their organization's mission and reach. Participants will hear from three distinct perspectives: a government affairs expert with over 25 years of experience working exclusively with nonprofits; the long-time CEO of a small Boston-based organization; and a nonprofit executive who recently oversaw the rebranding of a large multi-state organization. Participants will use hands-on exercises and group discussions to explore the principles of effective advocacy, discuss common pitfalls for nonprofits, and present concrete advocacy strategies that work on Beacon Hill and beyond. Participants will leave this workshop with knowledge that is typically gained from years of experience in government and advocacy and will be positioned to take steps to advance legislation, change regulations, and secure funding from state government for their organization. This workshop is particularly appropriate for nonprofit professionals who need or want to advocate with government on behalf of their organization.
Presenters:
Charles Glick, Charles Group Consulting
Charles Glick is a seasoned lobbyist with over 25 years of experience in advocacy, politics, and community relations. He has helped his clients secure millions of dollars in public funding and pass groundbreaking legislation.
Angela Bovill, Ascentria Care Alliance

Angela Bovill is President and CEO of Ascentria Care Alliance, where she has led a transformation of the nonprofit— streamlining, rebranding, and changing the model of care to be more human-centered and partnership-focused.
Emily Haber, Massachusetts Service Alliance

Emily Haber is the CEO of the Massachusetts Service Alliance (MSA), a private, nonprofit organization that serves as the state commission on community service and volunteerism. MSA invests public and private funds in community-based organizations and builds capacity of volunteer programs and nonprofit agencies across the Commonwealth. Before joining MSA in March 2008, Haber served as Program Director of Boston Main Streets, a public-private initiative of the City of Boston established to revitalize Boston's many neighborhood commercial districts. Haber is on the boards of the Association of America's State Service Commissions and Temple Hillel B'nai Torah. Haber holds a BA from Vassar College and a Master's Degree in City Planning from MIT.
Ready, Aim, Fire: Building Your Development Plan
What does the model development plan look like? How can you build one that aligns with your strategic plan and raises the funds necessary to implement your vision? In this workshop, participants will learn how to build a comprehensive, multi-year development plan and set a course to maximize the revenue that they can raise for their organization. This workshop will help participants embrace fundraising programs and strategies to leverage their organization's philanthropic potential. This workshop is ideal for Executive Directors/CEOs, board members, and development staff.
Presenter:
Chuck Gordon, New Kensington Group
For nearly 30 years, Chuck Gordon has served as a senior nonprofit professional and consultant, helping organizations in the Boston area and across the country realize their visions by raising increased revenues. Today, Gordon leads the New Kensington Group, a full service consulting firm that helps nonprofit leaders grow their organizations. His work focuses on strategic planning, fundraising, executive search, and board leadership and governance support. As a nationally recognized trainer and speaker, he dedicates significant time to building the fundraising capacity of nonprofit professionals and senior volunteers.
Recruiting on a Budget
Unemployment in MA is at 4%— the lowest that it's been since the Great Recession. Job applicants are getting harder to find. In today's world, you need to be actively sourcing passive candidates, but who has the time or money for that? It's easier (and cheaper) than you think to acquire top talent! This workshop will empower participants to utilize their network and resources in order to quickly fill open positions in their organization. Participants will learn best practices on LinkedIn and other social media platforms for generating a base of prospective applicants. They will also learn how to write attractive and engaging job descriptions and how to make the interview process smooth and painless so that they don't lose candidates along the way. This workshop is ideal for hiring managers, HR professionals, and senior leadership from any size organization.
Presenters:
| | |
| --- | --- |
| Molly Richter, Partners HealthCare | @molly_richter |
Molly Richter is a Senior Recruiter at Partners HealthCare. In this role, she recruits top fundraising talent for Massachusetts General Hospital, Brigham & Women's Hospital, Spaulding Rehabilitation Network, McLean Hospital, and all Partners affiliates. Prior to joining Partners, Richter was the Director of Development at William James College. She holds an MBA in Public and Nonprofit Management from Boston University's Questrom School of Business and a BA in Economics from New York University. Richter currently serves on the Board of Directors for the Center for Teen Empowerment, a youth organizing and social change nonprofit based in Boston.
| | |
| --- | --- |
| Rodney Byrd, TSNE MissionWorks | @sunbyrd7 |
Rodney Byrd is a Human Resources Client Services & Recruitment Manager for TSNE MissionWorks, where he works to ensure that hiring managers have steady access to a pipeline of qualified applicants. Additionally, he provides HR management for a portfolio of unincorporated fiscally sponsored groups. His HR and recruitment experience spans a range of sectors and includes 11 years in HR at Harvard University. Byrd holds a BA in Psychology from the University of Massachusetts Amherst and an MS in Higher Education Administration and Counseling from the University of Southern California. He currently serves as Vice President for Leadership Development on the UMass Amherst Alumni Association's Board of Directors. Byrd is an accomplished networker who has presented at networking events throughout the Northeast on behalf of the UMass Amherst Alumni Association.
Rethinking Your Budget: Leading Your Organization through a More Comprehensive Financial Planning Process
This workshop will help participants broaden the scope of their financial planning process to address the challenges of the current economic and funding landscape and ensure sustainability in the long-term. The presenters will provide practical guidance and best practice recommendations so that nonprofits can preserve their capacity to deliver on their mission in the event of unforeseen financial shortages. After this workshop, participants will be able to: take steps to broaden the scope of their financial planning process; walk through financial and programmatic analyses as part of their budget development process; and implement short- and long-term strategies to address the challenges of the current economic and funding landscape. This workshop is ideal for executive and financial staff from small to mid-sized organizations.
Presenters:
Jeff Cicolini, CPA, CGMA, AAFCPAs
Jeff Cicolini leads AAFCPAs' human and social services team and has been successfully serving AAFCPAs clients since 1994. He has extensive experience providing solutions to evolving nonprofits with complex program offerings, diverse financing sources, and budgets ranging from $20M to over $150M. He specializes in advising human and social services agencies, including multi-service agencies, residential and day treatment behavioral healthcare providers, early education and care agencies, and CDCs and related affordable housing projects. Cicolini advises clients in the areas of endowment activity, mergers and acquisitions, capital campaigns, internal control enhancements, and operational budgeting and forecasting.
| | |
| --- | --- |
| Jeanie Gorlovsky-Schepp, CPA, AAFCPAs | @JeanieZone |
Jeanie Gorlovsky-Schepp has extensive experience with audits of various types of nonprofit and for-profit organizations, including multi-service human and social service providers. She is a leader in AAFCPAs' not-for-profit tax practice and leads training programs for internal team members, clients, and regional and national industry conferences and workshops. Gorlovsky-Schepp advises clients on AAFCPAs' philosophy: "If there is no margin, there is no mission," and she engages closely with clients to solve the issues that impact margins. She applies the same best practices and business disciplines that have been successful with the firm's commercial clients.
Strengths Savvy Supervision
Participants of this workshop will learn the benefits to approaching management and supervision with a deeper understanding of personal and professional strengths. While it would not be wise to ignore weaknesses or performance issues, there is a growing array of research and tools to help managers confront such challenges with the best that they have to offer. After this workshop, participants will be able to: name more strengths, both character and professional; practice "strengths-spotting" with direct reports; understand how strengths can function systematically to provide new perspectives and strategies for problem solving; and know the limits of a strengths-based approach and how to leverage the benefits in performance management. This workshop is ideal for managers and HR/talent development professionals from all organizations.
Presenter:
| | |
| --- | --- |
| John Howard, Youth Villages, Inc. | @youthvillagesMA |
John Howard has worked for 15 years in the nonprofit space in both ME and MA. His positions have included direct care professional, caseworker, bilingual family therapist, Clinical Supervisor, and Program Staff Development Specialist. Over the past five years, he has found a niche as a talent development professional with specialized training in coaching, strengths-based approaches, and principle-centered leadership development strategies. In late 2015, Howard earned the Board Certified Coach credential from the Center for Credentialing in Education. He also has a Master's Degree in Counseling Psychology from the University of Southern Maine.
Thrive with a New Brand! A Case Study in Brand Transformation
Using the successful case study of a social services organization that underwent an intensive and enlightening brand transformation process to uncover its true identity, this workshop will teach participants how to bring their own brand to life with a multi-faceted approach. Participants will be taken behind the scenes to see the inner workings of this case study and provided with tips and tricks to develop their brand, get their staff fired up, and discover how their organization can "Thrive" in their marketplace. After this workshop, participants will be able to assess the merits of their brand and measure its strength. Additionally, they will take away ideas on how to bolster their brand through many channels including communications, operations, fundraising, and community engagement. This workshop is ideal for Executive Directors/CEOs and Marketing Directors of mid-sized to large nonprofits.
Presenters:
| | |
| --- | --- |
| Christine Tieri, Idea Agency | @christieri |
With a passion for problem solving and quest for continuous improvement, Christine Tieri works with businesses, communities, and individuals to build their path to success. The only Certified Brand Strategist in New England, Tieri is driven to discover her clients' unique position to align brand and business strategies. Prior to founding Idea Agency, she worked for NYC ad agencies—from creative boutiques to global firms. A member of the National Speakers Association, Tieri is a sought-after presenter on the topics of brand development and performance marketing. She is the author of the blog BrandStanza.com—"little ditties that build big brands."
| | |
| --- | --- |
| Michael Rodrigues, Thrive Support & Advocacy | @icanthrive |
President and CEO of Thrive Support & Advocacy, Michael Rodrigues is a strong believer that we are all people with ability. Thrive empowers children and adults with developmental disabilities to lead rich, active, and self-directed lives. Rodrigues' 26-year career as a nonprofit executive includes 15 years serving as CEO of Triangle, where he led the transformation from a small, financially struggling agency to a dynamic nonprofit with expanded continuum of services and geographic reach. Under Rodrigues, Triangle became the Commonwealth's leading competitive community employment provider. Rodrigues has overseen several game-changing disability related initiatives, including national television programs and international projects.
Workshops: Session II
2017 Employment Law Review: Employment Law Compliance in a Brave New World
Employment laws at the state and federal levels have changed drastically over the last few years, causing a great deal of compliance-related anxiety. The goal of this workshop is to educate participants on employments laws, HR risk, and compliance issues as these topics overlay the day-to-day operations of nonprofits. The presenters will look back historically at employment laws at the state and federal levels, examine the current state of employment laws, and look forward to anticipate changes—minor and major—on the horizon. This workshop will touch on many areas including OSHA, FSLA, FMLA, ADA, Pay Equity Law, Sick Leave, ACA, and what comes next. Participants will walk away with a better understanding of their own operations and where they may need to address issues that, if left unattended, could leave them at risk for non-compliance. This workshop is ideal for CFOs, HR professionals, Executive Directors/CEOs, and anyone else responsible for making sure that an organization is compliant with employment laws.
Presenters:
Lynne Ahearn, Hays Companies
Lynne Ahearn is a dually licensed insurance professional (property & casualty/accident & health) with over 28 years of industry experience. Ahearn joined Hays in 2016 and is responsible for providing clients with expert counsel that assists them with minimizing or mitigating their "total cost of risk" in a well thought out and planned manner. She collaborates with clients to find business efficient solutions that can be improved upon incrementally over time.
Angela Snyder, Foley & Foley, PC
Angela Snyder is an Employment Attorney. She proactively manages employment law liability through carefully targeted legal advice, training, and well written policies and handbooks. In addition, Snyder: conducts workplace investigations including Title VII and Title IX complaints, discrimination, and harassment complaints; provides workshops, presentations, and training regarding rapidly changing employment laws to help employers remain in compliance; and successfully defends EEOC and state discrimination and harassment claims.
Beyond Good Intentions: Moving Past Diversity Numbers to Racial Equity in Your Nonprofit
Nonprofits often focus on increasing numbers of staff or board members of color without considering deeper issues of racial equity and inclusion within an organization. In this workshop, participants will: increase their understanding of key concepts such as systemic racism, implicit bias, and racism at individual, institutional/organizational, and structural/societal levels; learn about evidence-based racial equity assessment tools, which can help their organization take stock of its practices and identify areas for improvement; and design an action plan for next steps to bring back to their organization. This workshop is ideal for staff at all levels of an organization as well as board members. At least two staff or board members from the same organization are encouraged to participate as a team.
Presenters:
Dr. Judy Freiwirth, Alliance for Nonprofit Management, Nonprofit Solutions Associates
Dr. Judy Freiwirth is Principal of Nonprofit Solutions Associates. Nationally known, she has been a keynote speaker and trainer at many international and national conferences and has been consulting and training for nonprofits, networks, and coalitions for over 30 years. She is the New England Co-Regional Coordinator of the Alliance for Nonprofit Management, the national organization of capacity builders. She has published numerous articles for the Nonprofit Quarterly and is a contributing author for two recently published books. She serves on the Editorial Board of the Journal of Nonprofit Education and Leadership and holds a Doctorate in Psychology, specializing in organization development. For more information, visit www.NonprofitSA.com.
Curdina Hill, Alliance for Nonprofit Management, ClearWays to Change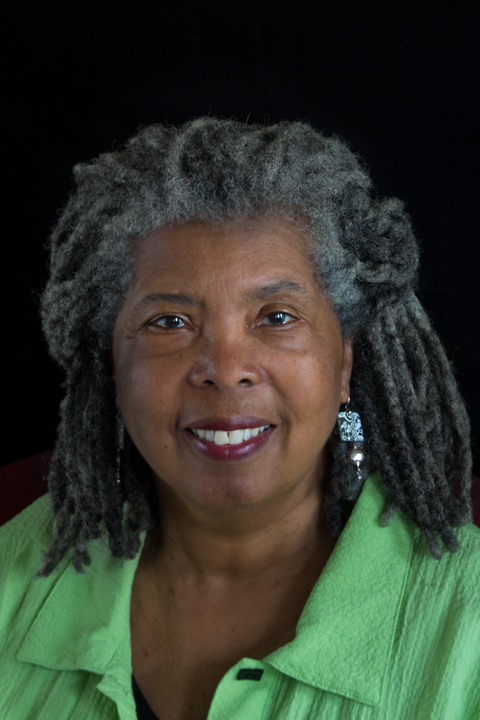 Curdina Hill is an organizational development consultant and leadership and life coach. Her practice focuses on strategic planning, program development, and the building of culturally proficient and agile leaders, organizations, and networks. She has consulted with national networks, coalitions, nonprofits, and public agencies committed to social justice and social change. She has also been a long-time community activist around issues of affordable housing, social, racial, and gender equity, and building communities for economic democracy. She received Community Change's Drylongso Award in recognition for her contributions "in the struggle against racism."
Bored to Brilliant: Better Board Meetings
All too often, nonprofit boards fall into accepted patterns that are counterproductive: they meet too often, distribute and review Executive Director/CEO reports, redundantly replicate committee work, take on tasks that are not their responsibility, and under-manage the ones that are. This leads to a lack of genuine engagement and effective leadership. This workshop will look at some board management best practices and 10 simple tactics that any organization can implement to have short- and long-term impact on better board meetings and volunteer leadership. The tactics and strategies (e.g., implementing Consent Agenda, undertaking one-on-one meetings with staff and board members, changing committee structures) are straightforward and easy to apply. Executive Directors/CEOs, board members, Development Directors, and senior program staff are encouraged to participate.
Presenter:
| | |
| --- | --- |
| Eric Phelps, RAINMAKER Consulting | @ericlphelps |
Eric Phelps is a Principal with RAINMAKER Consulting. He has served as Vice President of Development for VentureWell, a national nonprofit supporting university inventors and innovators, where he secured more than $35M in funding from major foundations and donors. Phelps has also served as Director of the Grinspoon Institute for Jewish Philanthropy for the Harold Grinspoon Foundation, Executive Director of the New Art Center, and Executive Director of VSA Arts of Georgia. He has a BA in Psychology from the University of Massachusetts Amherst and a Certificate in ASL Interpreting from Georgia State University. Phelps is author of the forthcoming book If Money Can Fix It, It's Not The Problem.
Controversy: Communicating About Taboo Topics
In this workshop, participants will learn how nonprofit leaders and organizations can be more visible when it comes to topics that we don't typically address, especially ones that might be uncomfortable or taboo. Using examples from bipartisan advocacy, sexual violence, and mental health, this workshop will outline the key strategies and tactics that participants can use to become confident about the right time and way to add their organization's voice to sensitive but important conversations outside of their typical comfort zone. After this workshop, participants will feel more comfortable approaching uncomfortable topics and conversations, be able to more effectively frame taboo topics, and have a range of organizational tactics to engage on taboo topics. This workshop is ideal for communications professionals with any level of experience, Executive Directors/CEOs seeking to find their voice on uncomfortable topics, and young professionals with a passion for social justice.
Presenter:
| | |
| --- | --- |
| Sarah Beaulieu, The Uncomfortable Conversation, Inc. | @sarahbeaulieu |

Sarah Beaulieu is strategic communications expert and an advocate and speaker on sexual violence. She serves as an advisor to the GreenLight Fund and has previously served in leadership roles at Opportunity Nation, a bipartisan advocacy effort, University of Massachusetts Foundation, Boston College, and Brown University. Following a TEDxBeaconStreet talk last fall, she is currently launching a new initiative, The Uncomfortable Conversation, to normalize conversations about sexual violence for young men.
Creating a Culture of Supervision
In the nonprofit sector, we often shy away from hierarchical terminology—words like supervisor or boss make us cringe—yet we expect managers to act like bosses: to hire and train employees; to monitor performance and address personnel issues. Creating an organizational culture that values supervision, and provides both supervisors and staff with the tools that they need to make the most of their relationship, can help everyone be more effective. This workshop will explore the value of supervision, elements of effective supervision meetings, and specific steps to take in establishing expectations for supervisors as they develop their skills. Participants will walk away with tools that can be put straight to use as well as ideas and best practices shared by the presenters and other participants. This workshop is ideal for organizational leaders, HR professionals, and those responsible for establishing and maintaining organizational culture.
Presenters:
| | |
| --- | --- |
| Lyn Freundlich, TSNE MissionWorks | @TSNE |
Lyn Freundlich is one of the human resources practice co-leaders for TSNE MissionWorks. In this capacity, she oversees the personnel aspects of the organization. In addition, she leads TSNE MissionWorks' human resources training and consulting practice. She has over 25 years of experience in the nonprofit sector, primarily in volunteer and human resources. Freundlich has worked in large, international organizations and tiny, member-driven, local ones. She worked for nearly nine years with the AIDS Action Committee. She also served as the Executive Director for Countdown to Kindergarten, a Boston-based community collaborative.
| | |
| --- | --- |
| Joanne Hogan, TSNE MissionWorks | @TSNE |
Joanne Horgan is TSNE MissionWorks' other human resources practice co-leader. Horgan oversees the delivery of human resources service to over 75 fiscally sponsored nonprofit clients with varied missions, staffing, and programs. She also trains nonprofit professionals across the country and conducts human resources systems assessments for small to mid-sized social justice oriented organizations. Horgan has over 20 years of experience in a wide range of human resources functions, including employee relations, training, performance management, policies and procedures development, and legal compliance.
Evaluating Public Policy and Advocacy Efforts
Organizations that are successful in their advocacy efforts strategically engage and mobilize different audiences to change public policy in a way that advances their underlying mission. In this workshop, participants will learn about the framework that United Way of Massachusetts Bay and Merrimack Valley developed in 2017 for evaluating advocacy efforts—in terms of both the impact that desired public policy changes will have on the community and how effectively an organization engages the audiences who are instrumental in making these changes. The presenters will also lead participants through an interactive activity in which they will map their own advocacy efforts using this framework. Participants will gain a better understanding of the audiences that must be engaged in order to achieve public policy changes and be better equipped to effectively evaluate and communicate that advocacy work. This workshop is ideal for foundation program officers as well as mid- to senior-level nonprofit staff and consultants who work in public policy and advocacy, measurement and evaluation, communications, development (particularly grantwriting), and executive leadership.
Presenters:
Ellen Dickenson, United Way of Massachusetts Bay and Merrimack Valley
Ellen Dickenson joined United Way of Massachusetts Bay and Merrimack Valley in 2016 to lead the organization's evaluation efforts. Prior to joining United Way, she was the Director of Partnerships & STEM at Boston After School & Beyond, where she oversaw initiatives that promote social emotional learning through school-community partnerships. From 2005 to 2011, Dickenson worked at the Massachusetts Institute of Technology, first in a research lab in the Department of Biology and then as the manager of the InvenTeams national grants initiative. She earned her BS in Biology from McGill University and her MBA from the University of Massachusetts Amherst.
Khushbu Webber, United Way of Massachusetts Bay and Merrimack Valley
Khushbu Webber is the Director of Public Policy at United Way of Massachusetts Bay and Merrimack Valley. Previously, she was an associate counsel to the Massachusetts Senate Ways and Means Committee and worked as an Assistant District Attorney in the Norfolk County District Attorney's Office. She holds a JD from Suffolk University and a Bachelor's Degree from the University of Wisconsin Madison.
Funny About Money: Fundraising for Young Professionals
This is an interactive fundraising coaching workshop for young professionals ready to take their ask to the next level. Participants will gain awareness of their fundraising strengths as well as barriers to making an effective ask and learn how to tailor and personalize their ask. After this workshop, participants will be able to identify what's been in their way with raising money, create an effective ask that is tailored and personalized, and bring these skills into the real world by setting a specific dollar amount goal for themselves. This workshop is ideal for young professionals at any level of familiarity or expertise with development. Come with a cause or organization in mind!
Presenter:
| | |
| --- | --- |
| Mercy Bell, Beacon Academy | @coachmercybell |
A 26-year-old Stanford graduate, Mercy Bell brings a millennial and entrepreneurial perspective to philanthropy. Bell raised over $200,000 for the University in 2008 and trained more than 300 students in direct ask techniques. She proudly served on Stanford's Board of Trustees Committee on Alumni & External Affairs as a senior in college. Between 2012 and 2016, Bell expanded her expertise in "The Ask" in the private sector, generating over 35% of a Silicon Valley start-up's revenue and its $55M in funding. Bell is now a leadership coach and development expert at Beacon Academy. She is passionate about empowering young nonprofit professionals.
Integrating Advocacy into Your Organization
This workshop will walk participants through the specific steps that they need to take, internally and externally, to form their Advocacy Integration Plan in the run up to making a budget request or working on legislation. Before leaping into lobbying, a nonprofit can spend months, even years, building the relationships and political capital needed to be effective in its advocacy. Participants will learn how they can build such relationships and increase their influence with lawmakers and their staff. They will also learn how to ease their supporters into the role of advocate for their organization. This workshop is ideal for Executive Directors/CEOs, Development Directors, or anyone with an external affairs role.
Presenter:
| | |
| --- | --- |
| Stefanie Coxe, Nexus Werx LLC | @learntolobby |
As Principal of Nexus Werx LLC, Stefanie Coxe provides in-person and e-trainings on lobbying, effective activism, and political campaigns. Her credentials include 15 years of combined political and nonprofit experience, including serving as an aide to two MA state representatives and a US congressman and as the Interim Executive Director of a Cape Cod nonprofit as well as extensive political campaign experience. Coxe is a 14th generation Cape Codder currently residing in Cambridge. She loves road cycling, history, and helping people make a difference in the world.
Is Your Business at Risk? Bringing Topical Risk Management Expertise to Nonprofits
The new world of technology offers many benefits, but also comes with serious risks. Every nonprofit needs to make sure that it has the tools to stay competitive and safe in this changing environment. This panel will include content from Citizens Bank's 'Citizens for Customers' initiative – a volunteer effort which pairs Citizens' internal subject matter experts with nonprofits. In addition to Citizens colleagues, hear from a nonprofit that has been able to enhance their own security measures. Participants will learn key principles of business resilience, information security, and fraud prevention. This workshop is ideal for operations staff and senior management.
Presenter #1:
Theresa "T" Lindsey, Citizens Bank
Theresa "T" Lindsey is the Head of Resilience for Citizens Bank and Chief of Staff for Corporate Security & Resilience (CS&R). CS&R is responsible for the physical and digital security of the Bank. Lindsey oversees Business Continuity, IT Continuity, Disaster Recovery and Business Incident Management. Lindsey's chief responsibility is to ensure the continuity of operations should any event or situation disrupt – or threaten to disrupt – the delivery of financial services, and/or profoundly and negatively impact public confidence in the Bank.
Stewarding Corporate Sponsors
The key to maintaining corporate sponsor relationships and ensuring future funding is effective stewardship. Good stewardship assures the sponsor that it made a sound investment and that it is worth collaborating again on a future project. In this workshop, participants will learn the details of a sponsorship agreement and how to deliver on the deal. Participants will also learn the best ways to measure and effectively communicate results to build a stronger relationship. Understanding sponsor needs, what causes sponsors to end partnerships, and how to build strong and enduring relationships will be covered during this workshop too. This workshop is geared towards Executive Directors/CEOs, development leaders, and corporate relations professionals.
Presenter:
| | |
| --- | --- |
| Wes Enicks, Big Sister Association of Greater Boston | @BigSisterBoston |

Wes Enicks has been involved with corporate sponsorships for 10 years. In his current position at Big Sister Association of Greater Boston, he is responsible for the cultivation, solicitation, and stewardship of over $1.5M in corporate sponsorships and partnerships in addition to the oversight and execution of all other fundraising initiatives for the organization. Previously, he served as Director of Development at Big Brothers Big Sisters Southeastern Pennsylvania, where he was responsible for securing corporate sponsors for special events and fee-for-service programming. Enicks earned a BA from Wittenberg University and an MS in Organizational Leadership from Cabrini College.
Using Financial Data to Inform Your Decisions: Realizing the Value of the Information You Already Have
Financial health is a requisite for the success and sustainability of any organization. This workshop will cover: what questions participants should ask to assess their organization's financial health; where they can find the answers to those questions; and how they can effectively present and track those answers. The presenters will look at key financial metrics, review different types of reports, and examine financial trend analysis. Participants will increase their comfort with financial information and their ability to understand their organization's financial health. They will also learn viable strategies for using financial information to drive the success and sustainability of their organization. This workshop is ideal for managers and leaders.
Presenters:
| | |
| --- | --- |
| Kate Mombourquette, Insource Services, Inc. | @InsourceSvcs |

Kate Mombourquette manages Insource's accounting and bookkeeping service delivery team and provides consulting services directly to clients as a Financial Analyst. Skilled at communicating financial information to non-finance managers, she specializes in assessing, creating, and implementing financial controls and accounting policies and procedures for client organizations. Mombourquette has more than a decade of supervisory experience in accounting and financial management in a wide variety of industries, with many of these years spent focused on nonprofits. She holds a BS in Business and Communications and an MBA focusing on nonprofits and small business from Northeastern University.
| | |
| --- | --- |
| Adam Griffin, Insource Services, Inc. | @InsourceSvcs |
Adam Griffin manages Insource's financial consulting service delivery team and provides consulting services directly to clients as a Senior Financial Manager. Skilled at providing decision making metrics, he oversees the day-to-day financial operations for nonprofit clients, ensures that best business practices are being followed, and operates as a strategic partner to his clients' leadership teams. Griffin has more than 10 years of experience in accounting and financial management, with a focus on nonprofits. He holds a BBA in Accounting and an MSA from the Isenberg School of Management at the University of Massachusetts Amherst.
Using Students to Get Stuff Done: How to Find and Gain the Most Value from University Student Teams
Students can be a valuable resource to nonprofits, and with 114 colleges and universities in Massachusetts we have plenty. The challenge is how to best take advantage of this resource. This workshop focuses on best practices for identifying projects and activities that are appropriate for student teams as well as accessing and managing graduate and undergraduate student teams to produce value for an organization in the areas of finance, real estate, marketing, operations, fundraising, and more. After this workshop, participants will be able to identify which projects in their organization might be the best fit for a student team and the best source of talent for each project. They will also learn how to set appropriate expectations and efficiently manage the process. Participants will gain access to an online listing of recommended area university resources and be provided with online and hard copy resources for the recruitment and management of student teams.
Presenters:
| | |
| --- | --- |
| Kristen McCormack, Boston University Questrom School of Business | @NonprofitBU |
Kristen McCormack has over 25 years of experience managing and leading nonprofits. Today, she is on the faculty of the Boston University Questrom School of Business, where she teaches nonprofit management and organizational behavior and serves as the Faculty Director of the Boston University Nonprofit Management and Leadership Certificate Program. She has successfully and unsuccessfully managed over 200 undergraduate and graduate student teams over the years, both as an Executive Director and a faculty member.
Workshops: Session III
Cracking the Cold Call: Best Practices for Making the Initial Approach to a Foundation
Foundation grants are a critical element of any nonprofit's healthy revenue stream. With over 30,000 nonprofits in Massachusetts, competition for funding is high. How do you get a leg up? Just as with any form of fundraising, cultivating relationships is key to a successful grant proposal. This workshop will provide participants with the guidance and tools necessary to make confident choices in introducing themselves to a prospective funder. After this workshop, participants will be able to: assess a funder against an outreach research checklist; create a funder outreach profile; identify if, when, and how to make an initial approach to a funder; prepare the necessary documents, information, and talking points prior to contacting a funder; and conduct a confident and calm introductory phone call with a prospective funder to make a good first impression. This workshop is ideal for entry level development professionals.
Presenter:
| | |
| --- | --- |
| Michael Underhill, Associated Grant Makers | @AGM_Partners |
Michael Underhill is the Programs and Services Manager at Associated Grant Makers (AGM). Underhill serves as the lead manager on the Nonprofit Partners Program and assists with implementation of Member Programs and Services. Underhill has been with AGM since 2013, designing and managing capacity-building and technical assistance workshops as well as leading grants research tutorials and workshops. He has been a member with the Boston chapter of Emerging Practitioners in Philanthropy since 2013 and was named to its steering committee in 2016. He is a 2010 graduate of Northeastern University.
Don't Speak at Your Audience, Speak with Them: How to Build a Website that Encourages Donations, Volunteerism, and Action
The goal of this workshop is to provide an honest, informative session on how nonprofits can utilize the web as a necessary platform and resource. Topics will include: understanding why people donate online; building a platform, not a brochure (website); key components of a website; writing a website RFP; picking the correct technology; nonprofit branding; and making connections through social media. Participants will learn how to build their platform, spread their message, and encourage donations online. This workshop is ideal for marketing and communications professionals, particularly those from mid-sized to large nonprofits.
Presenters:
| | |
| --- | --- |
| Jim Fisk, Jantcu | @jimafisk |
Jim Fisk has built custom software using Jekyllrb and Drupal for a variety of organizations including the Alzheimer's Association and the City of Boston. Fisk led a session on building complex sites using static site generators at the New England Regional Developers Summit at the University of Massachusetts Amherst in March 2017. He also spoke at the United Nations in New York City in July 2016 about web flexibility. Fisk contributes to Drupal core sprints and is a co-organizer of both the Boston Drupal meetup and the Boston JAMstack meetup.
| | |
| --- | --- |
| Stephanie Luz, Jantcu | @jantcutech |
Stephanie Luz was the lead organizer of the Hackathon to End Alzheimer's, which brought together tech talent from some of the Northeast's most prestigious companies. Luz presented at the New England Regional Developers Summit at the University of Massachusetts Amherst in March 2017 on how to leverage open source tools for better software development. She has organized events for the Women Who Code organization and helps organize the Boston Drupal meetup.
Growing Talent in the Social Sector: How Can We Better Leverage Entry-Level Talent?
Since Tom Tierney published his 2006 article on the "leadership deficit," most discussions of "talent" in the social sector revolve around the need for CEO succession planning. This workshop will focus on the root cause of this challenge—the sector's lack of focus on growing and developing talent from within organizations. With an explicit focus on how the sector can leverage entry-level talent more effectively, participants will leave with: an understanding of how the sector got to this point and an assessment of where their organization is on the issue of growing and developing entry-level talent; as well as specific ideas for creating real career pathways in their organization and an understanding of the barriers and opportunities to success. This workshop is ideal for Executive Directors/CEOs, senior leadership responsible for organizational strategy and talent strategy, and HR/talent development leadership.
Presenters:
| | |
| --- | --- |
| Lisa Jackson, College for Social Innovation | @CollegeforSI |
Lisa Jackson is the Co-Founder and Managing Director of College for Social Innovation (CfSI). CfSI partners with colleges to provide a diverse cohort of students with a fully credited opportunity in which learning comes primarily from internships with top social sector leaders. Prior to this endeavor, Jackson was the Managing Partner for Portfolio Investments at New Profit, a venture philanthropy firm. At New Profit, Jackson was responsible for the portfolio of 32 investments, investment management (including investment selection and support), and investment monitoring and performance. Jackson serves on the national board of College Advising Corps.
| | |
| --- | --- |
| Kevin Flynn, Commongood Careers | @KevinCFlynn |
Kevin Flynn is the Vice President of Recruitment at Commongood Careers, one of the country's largest national search firms working exclusively with social impact organizations. Having recruited for hundreds of organizations over 10 years, Flynn brings a deep understanding of social impact talent from both the organizational and candidate perspectives. He has presented on this topic at universities, including MIT, Harvard, Yale, and BU, and at the national conferences of Independent Sector and Nonprofit Talent and Culture Summit. He was on the founding board of YNPN Boston, serves as an advisor to Fund the People, and was selected as an Independent Sector American Express NGen Fellow.
High Performing Boards: How to Build Them and How to Sustain Them
High performing boards are characterized by a shared sense of purpose, a strong focus on performance and results, and measures of success, where the board and individual directors are actively engaged in supporting the organization in achieving success. This workshop will explore opportunities to identify, cultivate, build, and engage individual directors, and the board as a whole, to ensure sustainable growth and organizational success. Participants will leave armed with sample materials and tactics for developing high performing non-fiduciary and fiduciary boards—from building a pipeline and cultivation of potential board members, to how to upgrade legacy boards. Participants will also leave with an understanding of how to clearly articulate and outline board member roles and responsibilities, committee structures, and staff relationship management. This workshop is geared towards executive leaders, from any size organization, who are looking to maximize their board's ability to serve as advocates, raise funds, provide strategic direction, and feel good about it.
Presenter:
| | |
| --- | --- |
| Lynn Margherio, Cradles to Crayons | @LynnMargherio |
Lynn Margherio founded Cradles to Crayons 15 years ago with the vision that one day every child would have the everyday essentials needed to thrive. To realize this vision, Margherio has harnessed the power of community—facilitating the sharing of resources from one community to another. Her leadership is informed by her experiences working across the for-profit, social, and government sectors. Margherio advised Fortune 500 companies on growth strategies, competitive positioning, and investment/acquisition opportunities. She was a senior member of the healthcare reform team in the Clinton White House and served as EVP of the Clinton Foundation's HIV/AIDS Initiative.
It's Not Extra: Centering Equity, Diversity, and Inclusion in Your Organization
Decades of research show that diverse organizations out-perform homogenous ones. However, staffs of Massachusetts nonprofits tend not to reflect the diversity of the clients and communities that they serve. This workshop will serve as a toolkit to help organizations of all sizes incorporate Equity, Diversity, and Inclusion (EDI) into everyday operations and decision-making processes. The presenters will walk through the five steps that the Young Nonprofit Professionals Network of Boston took, with no budget and an all-volunteer team, to infuse EDI into all that they do. After this workshop, participants will be able to: recruit a cross-team EDI committee at their organization; write their organization's EDI vision; support departments in setting EDI-related annual goals; and facilitate trainings on implicit bias in hiring and inclusive communities. This workshop is open to all who are ready to put in the work and advocacy to be an EDI champion at their organization. In particular, HR professionals and those in top levels of leadership at their organization are encouraged to attend.
Presenters:
| | |
| --- | --- |
| Alyson Weiss, Young Nonprofit Professionals Network of Boston | @YNPNBoston |
Alyson Weiss is the Co-Chair of the Board and the founding Director of Equity, Diversity, and Inclusion at the Young Nonprofit Professionals Network of Boston. In this role, she wrote the first-ever Equity, Diversity, and Inclusion vision for the organization and designed and delivered a training on implicit bias in hiring. Her background is in workforce development and social justice initiatives.
| | |
| --- | --- |
| Leaha Wynn, Young Nonprofit Professionals Network of Boston | @lawynn515 |

Leaha Wynn is the Clerk of the Board and the Director of Ambassador and Talent and Recruitment at the Young Nonprofit Professionals Network of Boston. She spends her days as the Senior Coordinator of Human Capital at the Center for Effective Philanthropy, where she has the opportunity to develop and implement diversity and inclusion strategies at the organization, among other talent acquisition, management, and professional development initiatives. She is certified as a Diversity Professional from the Institute for Diversity Certification and has spoken about Diversity, Equity, and Inclusion at the 2017 Young Nonprofit Professionals Networks National Conference.
Lobbying, Advocacy, and Political Activities for 501(c)(3) Entities
The purpose of this workshop is to provide 101 training for staff and board members on lobbying and advocacy for 501(c)(3) organizations. In light of the recent executive order regarding nonprofits' ability to engage in political activities, this workshop will also cover the background of the issues at hand and what participants should be on the lookout for in the future. After this workshop, participants will be able to identify the difference between advocacy and lobbying. Additionally, through several case studies, participants will review practical strategies to handle common issues related to lobbying and advocacy. This workshop is ideal for board members, Executive Directors/CEOs, and Development Directors of small to mid-sized organizations.
Presenter:
Teresa Santalucia, Klein Hornig LLP
Teresa Santalucia's practice focuses on a wide range of affordable housing and community development activities. She also counsels community organizations and addresses the concerns of both newly formed and well-established nonprofit entities, including nonprofit mergers and collaborations, the taxation of unrelated business income, and governing board structure and responsibilities. In addition, she negotiates and implements joint-venture and conflict-of-interest policies and advises on nonprofit compliance issues at both the state and federal levels.
People and Processes: Preparing for a Technology Implementation
This workshop will provide participants with the tools to begin planning for a technology implementation. The presenters will share the lessons that they have learned from their experiences preparing for and embarking on technology implementations. Then, participants will break into small groups to look at a case study of an organization that is considering adopting a new technology, identifying the process, or processes, that will position the organization for success. Participants will walk away with a framework to guide pre-implementation, example questions to ensure that all options are explored, and a sample workplan that they can present to their organizational leadership. This workshop is ideal for evaluation, program, operations, and technology professionals of any experience level from small to mid-sized organizations.
Presenters:
| | |
| --- | --- |
| Nick Strutt, Vera Solutions | @VeraSolutions |
Nick Strutt is a Senior Consultant at Vera Solutions and has experience working in research across a variety of fields, including technology for the social sector, agricultural development, international trade law, and maternal and childhood nutrition. Prior to Vera, Strutt spent more than three years in Ghana overseeing a large RCT evaluating a complementary food supplement for infants. Strutt holds a BA in Plant Genetics from Cornell University as well as an MS in Nutrition Science and Policy and an MA in Law and Diplomacy from Tufts University.
| | |
| --- | --- |
| David Nero, The Perkins School for the Blind | @PerkinsVision |
David Nero is the Chief Information Officer for The Perkins School for the Blind, where he provides strategy, leadership, and management for information services/technology across all Perkins programs. Prior to Perkins, Nero served as the Deputy Chief Information Officer and the Director of Technology for the City of Boston. He holds an MPA from the State University of New York at Albany and a BA in Political Science from the State University of New York at Cortland.
What's the Story? How to Equip Your Constituents to be Effective Brand Ambassadors
In this workshop, participants will learn how to develop materials and presentations that equip staff, board members, donors, and volunteers to confidently and competently share the story of their organization. Does your organization have an elevator pitch that any and all constituents can use? Do your constituents have the tools to start a conversation about what makes your organization great? Do you regularly present current messaging and tips for engaging personal or professional networks to your constituents? This workshop will help participants develop tools to ensure that their organization's message is being heard loud and clear from those who are invested in their mission. This workshop is ideal for marketing and communications professionals, particularly those from small to mid-sized organizations.
Presenter:
| | |
| --- | --- |
| Maren Juliano, Big Sister Association of Greater Boston | @bigsisterboston |
Maren Juliano has nearly 15 years of marketing experience. She began her career as an advertising media planner/buyer before transitioning to the nonprofit marketing space. As Big Sister Association of Greater Boston's Vice President of Marketing, Juliano spearheads the development of brand strategy, publication content, visual design, and online marketing campaigns that further the organization's mission educate and inspire constituents. She holds a BA in English and Anthropology from Bucknell University and a Master's Degree in Advertising from the SI Newhouse School of Public Communications at Syracuse University.