The 2018 Annual Conference, one of the largest gatherings of nonprofit professionals in the state, was held on October 10, 2018 for those working in the Massachusetts social sector to learn, network, inspire, and impact.
The workshops at our annual conference covered a variety of topics for every stage in a nonprofit career, from fundraising skills to strategies to address equity, diversity, and inclusion in a nonprofit organization. Learn more about the workshops here.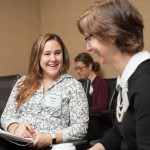 Network
Over 650 conference attendees took advantage of the collective experience and expertise of hundreds of professionals while building lasting connections. In addition, 50 exhibitors displayed their services and products to help nonprofits be more efficient.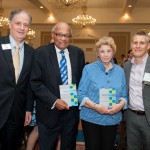 Inspire
This year's conference featured inspirational speakers with exceptional stories of impact from their nonprofit careers. Click here to learn about last year's Lifetime Achievement Award winners: Carol Duncan, former Executive Director of Girls, Inc. of Greater Lowell, and Hubie Jones, Social Justice Entrepreneur-In-Residence and Dean Emeritus of the Boston University School of Social Work.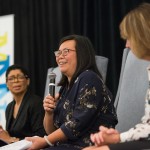 The opening Keynote Panel discussed equity, diversity, and inclusion in the Massachusetts nonprofit sector. Click here to learn about last year's Keynote panelists and moderator.
Impact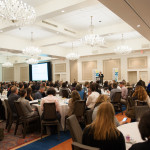 Hundreds left the conference feeling excited to tackle challenges and ready to deepen the impact that their nonprofits have on the communities they serve.