2017 Light of Dawnn Award winners:
Dawnmarie Salmons, Boys and Girls Clubs of Boston: Edgerley Family South Boston Club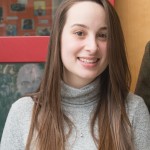 A Dorchester native, Dawnmarie Salmons has been part of the Boys and Girls Clubs of Boston, Edgerley Family South Boston club since she was 12 years old. Dawnmarie is the Music Clubhouse Director overseeing all of the clubs music programs. When she first started this role at the young age of 18, she was operating music programs out of a small office that could barely fit six students. Today, after a lot of hard work, fundraising, and seeking out partnerships, the Clubhouse now boasts five classrooms, a recording studio, and other state-of-the-art features. Dawnmarie also started a program, Positive Notes, through which she mentors kids to give back to their communities. The program is open to children ages six through 18. "Music is empowering. It's all about teaching the kids how to give back with the music." Dawnmarie is currently pursuing a master's degree from Berklee College of Music in music therapy.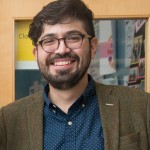 Juan Manuel Cantu, Jr., Hyde Square Task Force
The oldest of three, Juan has always been driven to lead. But, he doesn't want to just lead, he wants to bring others along with him. Juan is the College Success Coordinator at Hyde Square Task Force. He supports high school students and college students to stick with their educations and overcome hurdles including needing to work full time, supporting families, and financial strains. Now he keeps up with more than 75 youth mentees as they pursue higher education. Through text messages, email, phone calls, and personal meetings, he supports them. Many of the youth he works with affectionately call him "tio." Juan had not even considered applying to college until his high school English teacher pushed him. He wants to do the same, to push his students to persevere, to get an education, and ultimately, to improve their lives. Juan is now pursuing a master's degree in Education and Urban Education Policy.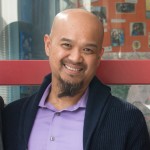 Tha Thai, Roca, Inc.
Tha is Assistant Director of Roca Boston, where he has worked for 11 years to disrupt the cycle of incarceration and poverty by helping young people transform their lives. A previous employee of Dorchester Youth Collaborative, Tha was quickly promoted to Lead Youth Worker at Roca and was the obvious choice to build the nonprofit's new site in Boston. He is the person everyone calls when they need advice, support, or direction. He uses every moment as a teaching moment. Tha plans to return to school to study trauma informed therapy.
Recipients of the 2017 Light of Dawnn Scholarship:
Justina Riopelle, Big Sister Association of Greater Boston
Sominisha Wright, Beacon Academy
Noor Al-saad, Project 351