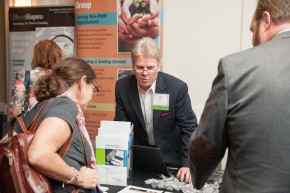 Sponsoring the Annual Conference on October 16, 2019 is a terrific way for companies to showcase their products and services to a large nonprofit audience. The Conference is one of the largest gatherings of nonprofit professionals, convening over 650 nonprofit and business leaders from across Massachusetts to learn, share, and network.
Learn more about Annual Conference sponsorship opportunities, levels, and deliverables here. 
8/30 update: Please note that all Platinum, Gold, Silver, and Bronze Level Sponsorships are sold out.