2017 Annual Conference Special Guest: Massachusetts State Treasurer Deborah Goldberg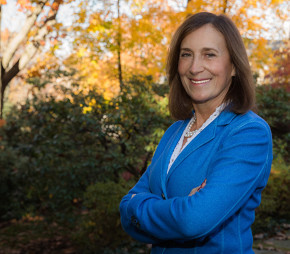 MNN is pleased to announce that Massachusetts State Treasurer and Receiver General Deborah Goldberg will be joining its Annual Conference on Wednesday, November 1 at the Sheraton Framingham Hotel and Conference Center.
"I am delighted to attend the Massachusetts Nonprofit Network's (MNN) Conference," said Treasurer Deb Goldberg. "My office recently partnered with MNN, and together we launched the CORE Plan, helping nonprofit employees save for retirement while minimizing fees and charges that can significantly impact long-term savings."
This announcement comes on the heels of the Treasurer's official launch of the Massachusetts Defined Contribution CORE Plan, a statewide multiple employer 401(k) retirement plan newly available to Massachusetts nonprofit organizations with twenty or fewer employees. This plan will provide an affordable, comprehensive retirement benefit to employees of participating nonprofits. The Office of the State Treasurer will provide administrative, oversight, fiduciary, and other forms of assistance to plan employers.
As a leading advocate for and voice of the nonprofit sector in Massachusetts, MNN was a key player in the genesis of the CORE Plan and is collaborating with the Office of the State Treasurer in promoting enrollment among eligible nonprofits.