October 10, 2018 at the Sheraton Framingham
Information and registration will be posted in the summer. Stay tuned!
See below for highlights from last year's conference.
The 2017 MNN Conference, one of the largest statewide gatherings of nonprofits, marked the organization's 10th anniversary by doing what MNN does best: providing a forum, with resources, for those working in the sector to learn, share, and network.
In its 10th year, the Annual Conference tapped into the collective expertise of attendees, presenters, and the nonprofit sector at large and took stock of the sector's position in 2017, paying particular attention to the opportunities and challenges that have arisen in the past decade. In 2017, we welcomed Independent Sector's President and CEO Dan Cardinali as the keynote speaker, special guest speaker State Treasurer Deborah Goldberg, who spoke on a new retirement plan for small nonprofits, and 2017 Lifetime Achievement Award Winners Joan Wallace-Benjamin, Ph.D. of The Home for Little Wanderers and Michael Weekes of the Massachusetts Council of Human Service Providers.
2017's Conference theme was 10 Years of Strengthening Nonprofits—an apt title, given our history and the wealth of workshops and exhibitor offerings that were available to strengthen nonprofits. We're confident that this event provided countless resources and sweeping inspiration to set attending nonprofits up for success in the next 10 years and beyond.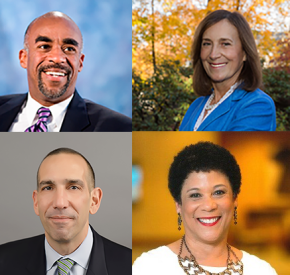 Inspiration
This year at our conference, we were fortunate to welcome the sector-wide wisdom and vision of Independent Sector's Dan Cardinali, State Treasurer Deborah Goldberg, and 2017 Lifetime Achievement Award Winners Joan Wallace-Benjamin, Ph.D., and Michael Weekes.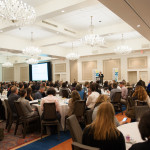 Network
600+ nonprofit and business professionals from across the state came together for a day of inspiration and education. They took advantage of the collective experience and expertise of hundreds of professionals while building lasting connections.
The workshops at our annual conference covered a variety of topics for every stage in a nonprofit career, from fundraising skills to boosting productivity and energizing boards of directors.
Click here to see the 2017 workshop listing.
Expo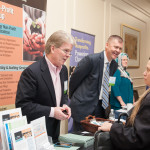 Almost 50 exhibitors displayed to attendees their local services and products to help nonprofits be more effective and efficient. A full list of exhibitors and sponsors can be found here.