Join us November 1, 2017 at the Framingham Sheraton
Registration will be opening in July!
MNN's annual conference on November 1 in Framingham will bring together more than 600 nonprofit professionals and for-profit affiliates from across the state. This year is MNN's tenth anniversary. Our conference will celebrate this milestone by taking stock of the nonprofit sector's position in 2017 and looking at the opportunities and challenges that have arisen in the past decade. Tapping into the collective expertise of our attendees and presenters, we will look at how to overcome today's challenges and continue to build upon our successes in the decades ahead.
Each fall since 2008, MNN has hosted an annual conference and expo. This event brings together hundreds of nonprofit professionals—and the business leaders they work with— from across the state for a day of inspiration, learning, and networking. In addition, attendees find new ways to make their work more effective and efficient through the resources and services offered by the 50 businesses that exhibit at the conference.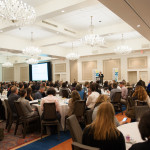 Network
Join 600+ nonprofit and business professionals from across the state for a day of inspiration and education.
Whether you're looking to enhance your fundraising skills, boost your productivity, or energize your board, the workshops at our annual conference cover a variety of topics for every stage in your career and will provide you with everything you need to be more effective and efficient. If you are interested in presenting at our conference, see this year's Conference Workshop RFP.
All RFPs must be submitted by Friday, June 2, 2017.
Resources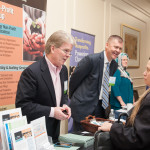 Visit the more than 50 exhibitors and learn about local services and products to help you and your organization be more effective and efficient. If you are interested in exhibiting at the conference, learn about sponsorship benefits and levels here.
Click here to sign up as a sponsor.
Read about last year's conference and see photos from the day. Questions about this years's conference? Email Natasha Terhorst or call us at (617)330-1188.