Join us November 1, 2017 at the Sheraton Framingham

The 2017 MNN Conference, one of the largest statewide gatherings of nonprofits, will mark the organization's 10th anniversary by doing what MNN does best: providing a forum, with resources, for those working in the sector to learn, share, and network.
In its 10th year, the Annual Conference will tap into the collective expertise of attendees, presenters, and the nonprofit sector at large and take stock of the sector's position in 2017, paying particular attention to the opportunities and challenges that have arisen in the past decade. This year, we will welcome Independent Sector's President and CEO Dan Cardinali as the keynote speaker. Mr. Cardinali has steered his organization to maximize its efficiency and position itself as a leading voice on pertinent federal policy discussions on behalf of the nonprofit sector nationwide.
This year's MNN Conference theme is 10 Years of Strengthening Nonprofits—an apt title, given our history and this year's wealth of workshops and exhibitor offerings available to strengthen your organization's work. Whether you're looking to enhance your fundraising acumen, re-brand your organization, diversify your staff and board, or build your advocacy strategy, this event will provide you with everything you need to set yourself and your organization up for success in the next 10 years and beyond.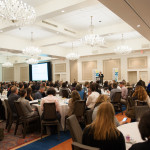 Network
Join 600+ nonprofit and business professionals from across the state for a day of inspiration and education. Take advantage of the collective experience and expertise of hundreds of professionals while building lasting connections.
Whether you're looking to enhance your fundraising skills, boost your productivity, or energize your board, the workshops at our annual conference cover a variety of topics for every stage in your career and will provide you with everything you need to be more effective and efficient.
Click here to see the 2017 workshop listing.
Expo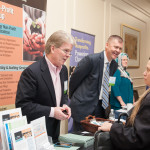 Visit the more than 50 exhibitors and learn about local services and products to help you and your organization be more effective and efficient. If you are interested in exhibiting at the conference, learn about sponsorship benefits and levels here.
Click here to sign up as a sponsor.
Read about last year's conference and see photos from the day. Questions about this years's conference? Email Natasha Terhorst or call us at (617)330-1188.