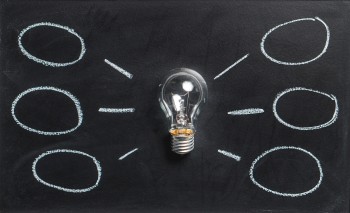 By YW Boston
Recently, David Brooks, New York Times Op-Ed columnist, shared an article explaining why the current models used to address Diversity, Equity, and Inclusion (DE&I) aren't working. In the article, Brooks explains how bias trainings, although conducted with good intent, "don't reduce discrimination" for several reasons. Study after study has shown that racial diversity training does not accomplish the task for which it is intended and, at times, is even counterproductive. Some of the reasons behind this, as laid out by Brooks and as the year 2020 has demonstrated, include that:
"Short-term educational interventions, in general, do not change people."
Training can activate stereotypes in people's minds rather than eliminate them.
Training can make people complacent.
Mandatory trainings make many White participants feel left out, angry, and resentful, actually decreasing their support for workplace diversity.
People don't like to be told what to think and may rebel if they feel that they are being pressured to think a certain way.
Training models of "teaching people to be good" are based on the illusion that you can change people's minds and behaviors solely by presenting them with new thoughts and information.
At YW Boston, we agree with Brooks' main point: addressing, reducing, and ultimately eliminating intrinsic biases requires more than one 2-hour training. One-time trainings alone do not and will not suffice in bringing about the systemic changes that we need to address organizational inequities.
Through our work with nonprofit organizations looking to advance DE&I, YW Boston has found that we must not conclude that trainings aren't helpful altogether. Instead, it's important to ask, what is a more effective way to bring about social change in the workplace?
Brooks suggests that we need permanent physical integration, not trainings. At YW Boston, we believe that there must be multi-level interventions for true organizational change to occur. Driving real change towards a more inclusive and equitable workplace requires both continuous training and intentional policies and practices that can address the structural barriers to permanent physical integration.
For this reason, our InclusionBoston model addresses inequities at the micro (individual), meso (interpersonal), and macro (institutional) levels. Through a long-term organizational partnership, YW Boston provides formative and summative assessments, root-cause analysis of organizational strengths and challenges, and delivery of a five-part dialogue series that develops shared knowledge, trust, and skills in all participants—all of which are prerequisites to creating sustainable change within an organization. Using the knowledge and trust the cohort builds through the YW Boston-facilitated sessions; participants develop an action plan to address DEI challenges within their organization.
While we agree with Brooks that our current model of social change is fractured, we don't want to lose some of its valuable elements. Trainings are not the cause of the fracture and are not insufficient unto themselves, but rather the manner in which trainings are conducted–either ad hoc or without proper guidance–that render them ineffective for the broad changes we need as a business ecosystem and society at large.
___
About YW Boston
As the first YWCA in the nation, YW Boston has been at the forefront of advancing equity for over 150 years. Through our DE&I services—InclusionBoston and LeadBoston—as well as our advocacy work and youth programming, we help individuals and organizations change policies, practices, attitudes, and behaviors with a goal of creating more inclusive environments where women, people of color, and especially women of color can succeed.
As part of that work, we are helping organizations prioritize Diversity, Equity & Inclusion and become socially connected while staying physically distant. During this time, YW Boston is providing organizations with digital workshops and resources to help them better understand the challenges faced by their employees. For more information, please contact Sheera Bornstein at sheera@ywboston.org.