by YW Boston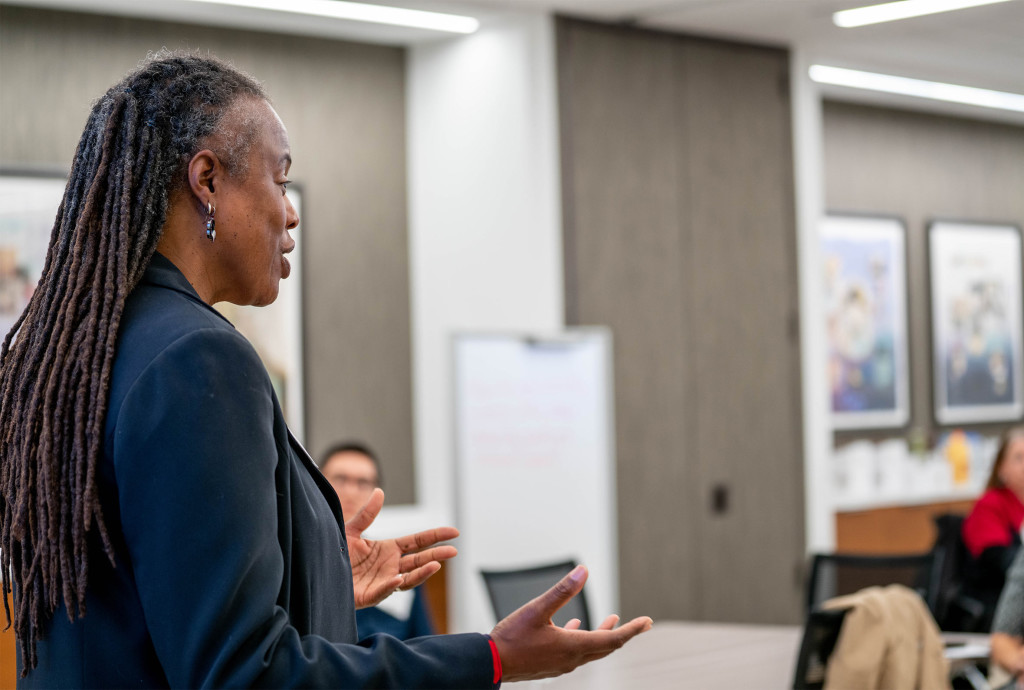 In order to address discrimination and inequities within the workplace, many organizations are turning to implicit bias training. Their responses take often the form of one-day trainings after incidents involving micro- and macro-aggressions. Implied in these efforts is the belief that one-day trainings are enough and that these trainings can remove bias from employees.
Through partnerships with other organizations, YW Boston has found that neither of these assumptions is correct. To successfully address discrimination and inequities in the workplace, organizations must transform the way they approach unconscious bias.
Identify and accept
Many people are brought up to believe that holding any social biases is a bad thing. This common belief, often referred to as "colorblindness" when discussing racial bias, approaches bias as a negative, unwanted aspect of society. However, this conceals the fact that everyone holds biases on almost everything and everyone, whether that is a positive, negative, or neutral bias.
In many ways, bias is naturally-occurring and necessary. Humans form positive associations with people who are similar to them, which can exist around a wide range of social and observable characteristics, such as race, gender, age, sexual orientation, religion, and body type. Bias is also seen in the long-held expectation that people take care of individuals within their own groups.
Recognize and acknowledge impact
Rather than being preventative, the belief that all bias is negative encourages people to bury their long-held biases within themselves without interrogation. That said, although all bias isn't inherently negative, it's important to acknowledge and address the fact that it can become a harmful force when connected to institutional and structural power.
As individuals begin to show a favorable bias towards their own in-group, they are concurrently being socialized in a world where certain groups hold a majority of institutional and structural power. By holding institutional and structural power, privileged groups shape the world around us in ways that can harm groups with less power and privilege. As individuals move through the world, they encounter these racialized, gendered, and discriminatory power structures, transforming their personal bias into prejudice.
Contextualize
It is through this combination of implicit bias, prejudice, and power that bias becomes a hindrance in the workplace. When people feel most comfortable and protective of people like them, they are more likely to seek them out in a professional setting. This may lead to white interviewers preferring white candidates, or male managers providing more opportunities to their fellow male co-workers. In both instances, these professionals distribute power within the office in reaction to their internal biases.
Re-frame and address
People cannot change the fact that they hold biases, but they can change whom they see as their in-group. If bias naturally arises when individuals seek to take care of their own community, it is crucial that workplaces define themselves as a community. Reducing the negative implications of implicit bias in the workplace involves working on both the individual and organizational levels. First, individuals must begin by shedding the belief that they can eliminate our biases completely. YW Boston has found that workplace discrimination is more likely to be reduced if people are taught to doubt their objectivity and accept they are biased, rather than believing they can be transformed to become "bias-free."
Organizations must also commit to breaking the link between biases and behaviors by addressing workplace culture (shared values and collective identity) and climate (what is rewarded, supported, and expected in the organization). As research has found, individuals are less likely to act on their biases if the values of anti-racism and racial equity are apparent within organizational culture and climate.
About YW Boston
As the first YWCA in the nation, YW Boston has been at the forefront of advancing equity for over 150 years. Through our DE&I services—InclusionBoston and LeadBoston—as well as our advocacy work and youth programming, we help individuals and organizations change policies, practices, attitudes, and behaviors with a goal of creating more inclusive environments where women, people of color, and especially women of color can succeed.