By Ginger Kroll, Account Manager, Muse Intermedia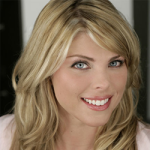 Over the years Muse Intermedia has designed, redesigned and maintained hundreds of websites. In the past year we've worked on a number of large scale non-profit website redesigns and in doing so, we've come up with a few tips and tricks from what we've learned throughout the varying processes.  Whether you're starting from scratch or investing in a redesign, here is our list of things to consider when taking your non-profit into the digital age.
Be Accessible
It's extremely important that your site be accessible. When researching potential agencies look for ones that start their design process at the mobile level and build from there. You'll want to ensure that your non-profit site has the ability to quickly connect with millions of people and that means being mobile ready and at the tip of your visitor's fingertips.
Content Content Content
Besides just engaging potential supporters online, content helps people find you when they search online. It's essential that your company make itself a center of user-friendly content and that means utilizing social media and blog posts. Depending on your platform, encourage your readers to provide content for your site by leaving comments on your blog or Facebook page. Doing this can get a regular flow of content from your supporters and add a unique dynamic to your site.
Make it Visual
A picture is worth a thousand words – which makes the imagery you place on your website extremely important.  Make sure you have the images you need to fill the pages of your site and keep your visitors visually stimulated. It's important that the images you select not only tell a story, but are brand relevant and high quality (i.e. large, high resolution images always work best.) And as we mentioned above, make sure the images you select will work on all devices – accessibility is key!
Don't forget the important stuff
What financially drives your non-profit? Whether it's fundraisers, annual galas, or festivals, highlighting your non-profit's events plays a crucial part in the design of your site. It's important that your organization make an inventory of what you currently use and what you would like to use, so that your design team can make sure they select the right tools for your site. Ask your design team for examples of custom event pages, calendars and blogposts they've used to highlight their client's events. Make sure to discuss specific needs with your design team so that they can decide on how best to approach your site.
The Most Important Lesson of All
Find a design team that supports you and your organization's mission. Make sure they spend time getting to know you so that they can understand who you are and what tools you need to be successful. Searching for the right agency can be daunting – make sure you find one that communicates clearly and the result will be fewer surprises and a beautiful, functional, website.