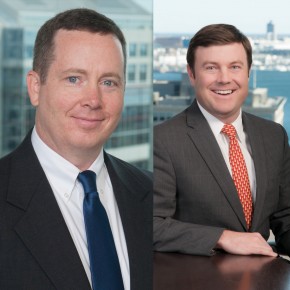 by By M. Patrick Moore and Brad Bedingfield, Hemenway & Barnes LLP
Increasingly in Massachusetts, policy issues are being put directly to voters on the ballot, rather than being resolved by their representatives on Beacon Hill.  In 2018, voters may be asked to address transgender rights, tax rates, minimum wage, paid family and medical leave, and even hospital staffing.
Nearly all of the Commonwealth's nonprofits are affected by these issues, and many have well-developed viewpoints on them. So, what role may nonprofits play in this active arena?
Stages of a Ballot Initiative
Any ten residents may propose a ballot initiative, subject to its certification by the Attorney General as suitable for the ballot. Then, proponents of an initiative must gather signatures, totaling 3% of  those who voted in the last gubernatorial election. At that point, the Legislature may intervene and pass the initiative or something like it. If the Legislature does not act, proponents must obtain a smaller number of additional signatures. Then, the initiative will be placed on the ballot in the next statewide election. From time to time, opponents of the initiative will bring a legal challenge to its suitability for the ballot; typically such challenges are resolved in the months before the election.
Federal Tax Law
Federal tax law generally treats activity pertaining to ballot initiatives as lobbying, considering the voting public are the legislators — at least once the measure is circulated for signatures. While 501(c)(4) organizations can participate in an unlimited amount of lobbying, 501(c)(3)'s (other than private foundations, which are prohibited from lobbying) must limit themselves to an "insubstantial" amount (or, by election, to certain dollar amounts permitted under the tax code). Nonprofits should be careful to ensure that support for a particular ballot initiative is not disguised support for or against a candidate for public office, something that 501(c)(4) organizations can do to some extent but that 501(c)(3) charities cannot do at all. Within these relatively broad constraints, federal tax law allows direct or indirect participation by nonprofits in ballot initiatives.
State Campaign Finance Law
Federal tax law is only part of the picture, though, as state ballot initiatives implicate state law on campaign finance. Under that law, known as G.L. c. 55, support for or opposition to a ballot initiative may be considered political activity, which may trigger the need to create a political committee, with detailed recordkeeping and disclosure requirements.
This is an area in which grey predominates; the few black and white rules are as follows. First, a nonprofit entity may not raise money to support or oppose a ballot initiative. If it raises money for that purpose, it must form a separate political committee. Second, a nonprofit entity should tread carefully in spending any amount of money to support or oppose a ballot initiative. As interpreted by the state's campaign finance regulator — the Office of Campaign and Political Finance, or "OCPF") — a nonprofit may spend up to the lesser of $15,000 or ten percent of its gross revenue to support or oppose a ballot initiative without forming a separate political committee. But that interpretation is currently being challenged before the Supreme Judicial Court and may change at any time. Third, a nonprofit entity must not be used to shield the identity of donors who wish to spend in support of or opposition to an initiative. OCPF's largest enforcement actions in recent memory were against two nonprofit entities that attempted to do just that in 2016 (regarding the charter school and marijuana legalization issues that were on the ballot). One such entity was shut down; the other was the subject of a substantial fine.
Nonprofits need not shy away from ballot questions altogether. Involvement in legal challenges to ballot certification, for example, is likely fine under both federal tax law and Massachusetts campaign finance rules. As in other contexts, education and issue advocacy may be allowable if done consistently with the nonprofit's typical activities and not as disguised support for a particular ballot question. However, nonprofits that desire to communicate directly on the wisdom or folly of a ballot initiative should tread quite carefully.