by George Zoglio, Principal, Zoglio Financial Management Solutions
"Finding opportunity is a matter of believing it is there" – Barbara Corcoran, entrepreneur, business leader, and "Shark Tank" investor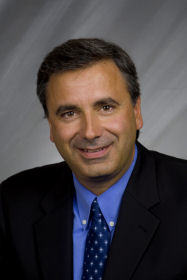 The ink on the landmark federal tax reform law, the Tax Cuts and Job Act, is barely dry. Much of the initial analysis points to an unintended negative impact on individual charitable giving. Under the new law, it is anticipated that even a greater number of taxpayers will not be able to itemize deductions, generating concern in the nonprofit sector that if a donor does not see a direct tax benefit from their contribution, they may be less inclined to give.
While the new tax law will likely provide challenges for nonprofits, there may be opportunities- if an organization knows where to look.
20% deduction for "pass-through" entities
A number of small- to mid-size businesses are taxed as "pass-through" entities, meaning the individuals who own them pay tax individually on the income derived from that business. The new tax legislation provides many of these businesses a first-time ever 20% deduction against their business income.
Who are these businesses that could take advantage of this deduction? Just walk down Main Street. They are your local restaurants, retailers, wholesalers, distributors, health clubs and spas, and other "Mom and Pop" establishments.
The individuals benefitting from this new deduction may be quite interested in "reinvesting" some of their tax savings in their community through a local nonprofit, viewing it as an opportunity to "do good while doing well."
Nonprofits establishing relationships with local businesses is advantageous for a number of reasons. For example, the service populations of nonprofits and businesses may overlap. Building and fostering these relationships will strengthen the impact of and maximize the value for both the nonprofit and the business owner.
Social Return on Investment
Now more than ever, nonprofits will be challenged to effectively demonstrate and communicate how charitable giving has resulted in a real impact in the donors' community. In recent years, a number of visionary and creative nonprofits in the United States have adopted the concept of Social Return on Investment (SROI) to quantify this impact.
Similar to the way financial ROI quantifies the gain or return on a financial investment, SROI strives to quantify the social and community impact of the programmatic investment. One way of calculating SROI would be:
Incremental impact achieved / Resources invested (program costs) = SROI
The incremental impact (or numerator in above equation) includes the tangible and/or intangible benefits generated that are attributable to the activities of the nonprofit. This might include a quantification of the costs saved or averted from a nonprofit's intervention, with the supporting data extracted from published studies from reputable sources (i.e. studies on costs associated with a single family facing food insecurity, or the cost associated with the homelessness of one person) or from the nonprofits own internally collected data.
Jewish Vocational Service of Boston was able to demonstrate an SROI of $2 to $3 higher earnings by clients for every program dollar invested in the first two years of program completion and up to $15 after ten years. The Mentoring Partnership of Minnesota was able to quantify an SROI of $4.89 for every dollar invested in its Youth Intervention Program.
While heartwarming anecdotal stories that demonstrate impact are essential components of a nonprofit communications strategy, today's reality is that we live in an information-driven society. Those nonprofits that can successfully convert the data they already collect into quantifiable outcomes and impact will possess a distinct advantage when soliciting charitable giving.
Are you up for the challenge?
Zoglio Financial Management Solutions provides outsourced, part-time and interim CFO, accounting, financial management and reporting, budgeting and related consulting services. They have expertise in working with small- to medium-sized nonprofits organizations.