Nonprofit 411: Is a Cause Marketing Campaign Right for Your Nonprofit?
By Ellen Lubell, Attorney-at-Law, Tennant Lubell, LLC
Cause marketing campaigns – also referred to as "charitable sales promotions" and "commercial co-venturer campaigns" – are mutually beneficial collaborations between a for-profit business and a nonprofit charity to increase recognition of the nonprofit's name and cause, and to generate goodwill for the business because of its association with the nonprofit. It may also generate revenues for the nonprofit and profits for the business.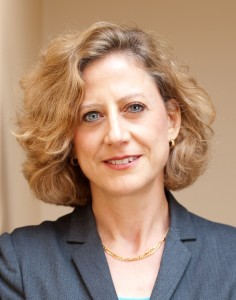 Cause marketing has been around since the mid-1970s. For example, the "Buy One Give One" campaigns involving businesses such as Toms Shoes guarantee that social or environmental good will be done through their charitable partners each time a shopper purchases their products. General Mills and the American Heart Association (AHA) teamed up to give a "heart check" stamp of approval to products such as Cheerios to certify that these products meet certain nutritional standards, thus advancing AHA's educational mission and promoting sales of General Mills products.
Since cause marketing is intended to have an impact on the success or failure of the nonprofits involved, state charity regulators —typically Attorney General offices—scrutinize these campaigns to assure that nonprofits' assets are being used appropriately and are not unduly benefiting private businesses.
If you are contemplating a cause marketing campaign for your organization, questions you should ask include:
1. Is the business partner you're considering likely to be trustworthy and aligned with your interests?
Due diligence is important. Check out your partner's financial and legal health; investigate its management practices and reputation; find out its record on issues relevant to your mission and ensure that their practices will not prove to be embarrassing; and make certain that you are compatible.
2. Are there risks to the use of your name and logo? The primary resource a nonprofit has to offer to a campaign may be its name. Permitting use of your name may seem like a no-brainer, but consider that the excellence and goodwill it represents—which your organization has developed over time with substantial effort—is exactly what your business partner wants to associate with its brand. If your business partner thinks your name is valuable in the marketplace, so should you. Consider also that the loss of your good name can be extremely costly. If your partner's products or services become associated with fraud or greed or carcinogens, then so may your organization.
3. Will the campaign require you to undertake activities that will divert you from your nonprofit mission? Consider whether you will need to use your resources and staff in ways that are a greater benefit to your business partner than to you.
4. Are there legal compliance requirements associated with the campaign? Massachusetts charitable solicitation laws require you and your business partner to register with the Attorney General prior to commencement of the campaign, to file a written contract setting forth the terms of the campaign, and to prepare and maintain final accountings to demonstrate compliance with regulations. Make sure your partner understands that transparency and regulators are the norm in the nonprofit world, that limits will be placed on the way it can promote its brand, and that you will need to approve promotional materials that bear your name.
Is a cause marketing campaign right for your nonprofit? Engage your organization's Board and senior staff and make sure the campaign will advance your mission.