Online Fundraising: Navigating the Legal Requirements
by Ellen Lubell, Esq., Tennant Lubell LLC
For nonprofits seeking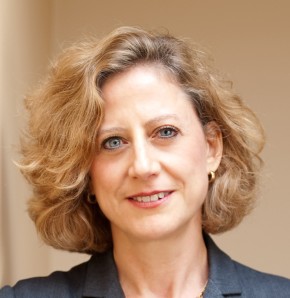 to broaden their donor base, online fundraising is a must. While the technology grows ever more sophisticated, the legal requirements are difficult to navigate. Here's a guide to help plot your course.
Easy Sailing
Under traditional rules, Massachusetts charities must register for a Certificate of Solicitation with the Massachusetts Attorney General's Office prior to soliciting donations and renew annually. Charities that use professional solicitors or fundraising counsel must file copies of their contracts for these services. Charities that wish to solicit in any of the 41 other states with registration requirements must comply with those states' registration requirements, as well.
Turbulence Begins
These rules were easy to follow until online fundraising emerged as a particularly effective tactic. "Donate Here" buttons appeared on websites. Donations could flow from anywhere. Geographic boundaries became meaningless. Existing laws did not take into consideration these new channels of fundraising. Was online fundraising considered solicitation in every state, some states, or not solicitation at all?
In 2001, the National Association of State Charity Officials issued The Charleston Principles in an effort to clarify the rules. These principles were somewhat helpful, but were not law and were not adopted by many states. A "Multistate Registration and Filing Portal" was also initiated by regulators to address the daunting challenge of complying with multiple state registrations, but the portal has yet to be made widely available.
All Hands on Deck
The situation became even more complex when fundraisers saw an opportunity in "crowdfunding" via the Internet. Billions are now raised each year through an ever-growing number of platforms such as AmazonSmile, Charitybuzz, and Network for Good. Some are just payment processing services. Some control the funds that are raised. Some take donations on behalf of many charities simultaneously. Others offer an array of services and tools for online fundraising.
The Way Forward
How do you get through the fog to stay legally compliant? Here are the basic principles:
If you use a platform such as Network for Good that is a "donor-advised fund" (a philanthropic fund that distributes funds to charities), you don't need to register. It's prudent to review the legal "terms of use" of each online platform to determine which are (and which are not) donor-advised funds.
If you use an online platform that is not a donor-advised fund, you need to register. Compliance requirements vary from state to state, but generally, you should:

Register in your state of domicile and file all required contracts with professional solicitors and/or fundraising counsel.
Register in any other states:

In which you follow up fundraising with direct communications via email or other means;
In which your campaign is targeting people or businesses; and/or
From which you receive donations on a repeated and "ongoing" basis or a "substantial" basis (as defined by the state).

Register if you send email solicitations, just as you would a letter or fax.
Registration is unnecessary if you use your website or social media simply to inform the public about your organization.
Periodically check fundraising platforms and social media to make sure your organization's name is not being used for unauthorized fundraising.
Whatever method you use to fundraise, these rules still apply:
Make sure donors understand that you may use donations as you see fit (donors may not direct how donations are used).
If you promise to use donations for a particular purpose, follow through.
Provide prompt written acknowledgment to any donor who makes a contribution of $250 or more via any method.
If you give something to donors in return for donations (e.g. attendance at dinners or tote bags), your written acknowledgement should state the fair market value of the services or goods received and indicate that only the portion of the donation that exceeds this value is tax deductible.
There may be still guesswork in compliance. You may need to balance certainty with practicality. The inevitable evolution of fundraising technologies, combined with an absence or patchwork of state statues, may yet leave you adrift. Compliance is critical, however, to maintain tax exemption and the trust of donors. If you have questions, seek advice from an attorney.
_____________________________________
Ellen Lubell provides guidance to nonprofits on regulatory compliance, risk management, governance, fundraising, and best practices for preserving tax-exempt status.