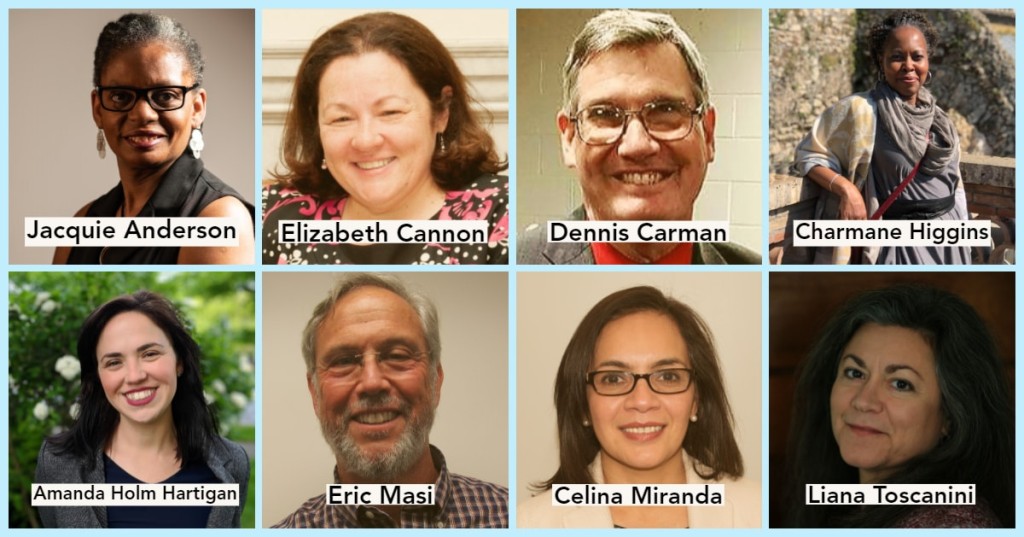 MNN is pleased to announce that eight individuals have been elected by its nonprofit membership to the MNN Board of Directors.
Three new board members have been elected to the Board:
Dennis P. Carman, President and Executive Director, United Way of Plymouth County, Southeast Regional Seat
Amanda Holm Hartigan, Assistant Director of Programs Data & Insight, The Boston Foundation, At-Large Seat
Celina Miranda, Executive Director, Hyde Square Task Force, Greater Boston Regional Seat
In addition, five board members have been re-elected to a second term on the Board:
Jacquie Anderson, Senior Director of Grantmaking, Blue Cross Blue Shield of Massachusetts Foundation, At-Large Seat
Elizabeth Cannon, Executive Director, Lowell Association for the Blind, Northeast Regional Seat
Charmane Higgins, Human Rights Seat
Eric Masi, Executive Director, Wayside Youth and Family Support Network, Human Services Seat
Liana Toscanini, Founder and Executive Director, Nonprofit Center of the Berkshires, Berkshires Regional Seat
"On behalf of MNN's Board, I am pleased to welcome our new and returning board members," said Jim Ayres, Chair of the MNN Board and Vice President for Programs and Strategy at the Community Foundation of Western Massachusetts. "They are pillars of the state's nonprofit sector, and bring invaluable perspectives and experiences to the organization."
"We're fortunate to have these eight distinguished professionals on the MNN Board. Each is a great advocate for nonprofits across the Commonwealth," said Jim Klocke, CEO of MNN.
The board members were elected at MNN's Annual Meeting, which was held during the Nonprofit Awareness Day ceremony on June 3, 2019 at the Massachusetts State House. Nonprofit members of MNN voted on the slate of candidates via voice vote at the ceremony, or by proxy ballot.
The MNN Board of Directors includes representatives from all eight nonprofit sub-sectors and all regions of Massachusetts, plus at-large members to ensure that the organization is representative of the entire nonprofit sector.