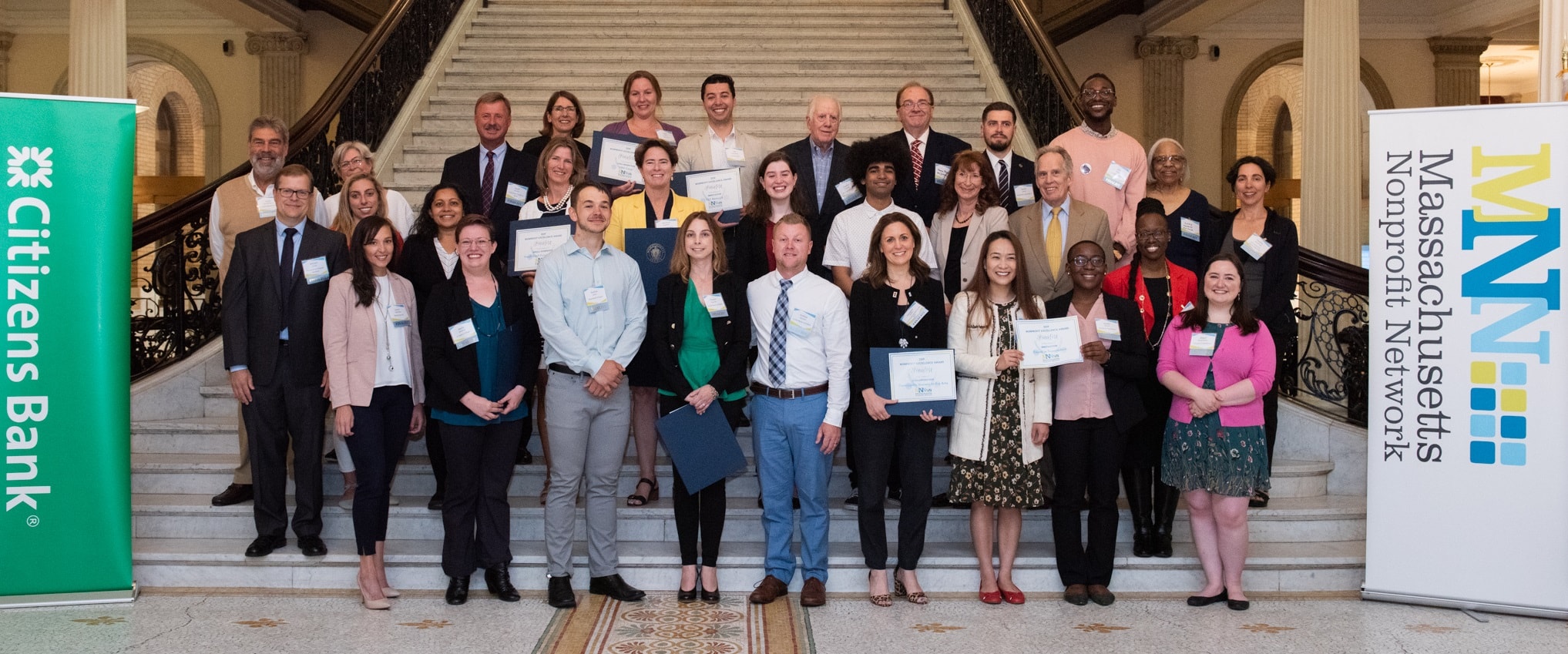 Yesterday, House Speaker Robert DeLeo, Senate President Karen Spilka, and Secretary of Housing and Economic Development Mike Kennealy joined hundreds at the State House to celebrate Nonprofit Awareness Day: A Celebration of Nonprofit Excellence, an awareness event honoring the contributions of nonprofits in Massachusetts. The celebration was hosted by the Massachusetts Nonprofit Network (MNN) and presented by Citizens Bank.
"Over 33,000 nonprofits are making a difference in every corner of the Commonwealth, adding significant contributions to the health and vitality of our communities," said Jim Klocke, CEO of MNN. "Yesterday, we recognized 27 nonprofits that typify the excellence of the state's nonprofit sector. We are also grateful for Citizens Bank for their continued support of the Nonprofit Awareness Day Celebration.
"Yesterday we celebrated the 33,000 nonprofit organizations that are the cornerstone of our communities," said Jerry Sargent, President of Citizens Bank, Massachusetts. "At Citizens Bank, we are honored to partner with the Massachusetts Nonprofit Network and celebrate the remarkable work of over half a million employees providing valuable resources for our fellow citizens day in and day out."
Nonprofit Excellence Awards were presented to four organizations and two professionals that exemplified the innovative and effective work of nonprofits across Massachusetts. The winners were nominated by peers and community members and were selected by an independent panel of nonprofit and business leaders. This year, the independent panel selected 27 finalists for the Nonprofit Excellence Awards from almost 100 nominations.
The Nonprofit Excellence Award winners were:
In the month leading up to Nonprofit Awareness Day, MNN's #MAkingadifference social media campaign engaged hundreds of nonprofit and business leaders on social media to communicate the positive impact of nonprofits across the state. Participants in the social media campaign shared thousands of pictures, stories, and statistics that illustrated the depth and breadth of the state's nonprofit sector.