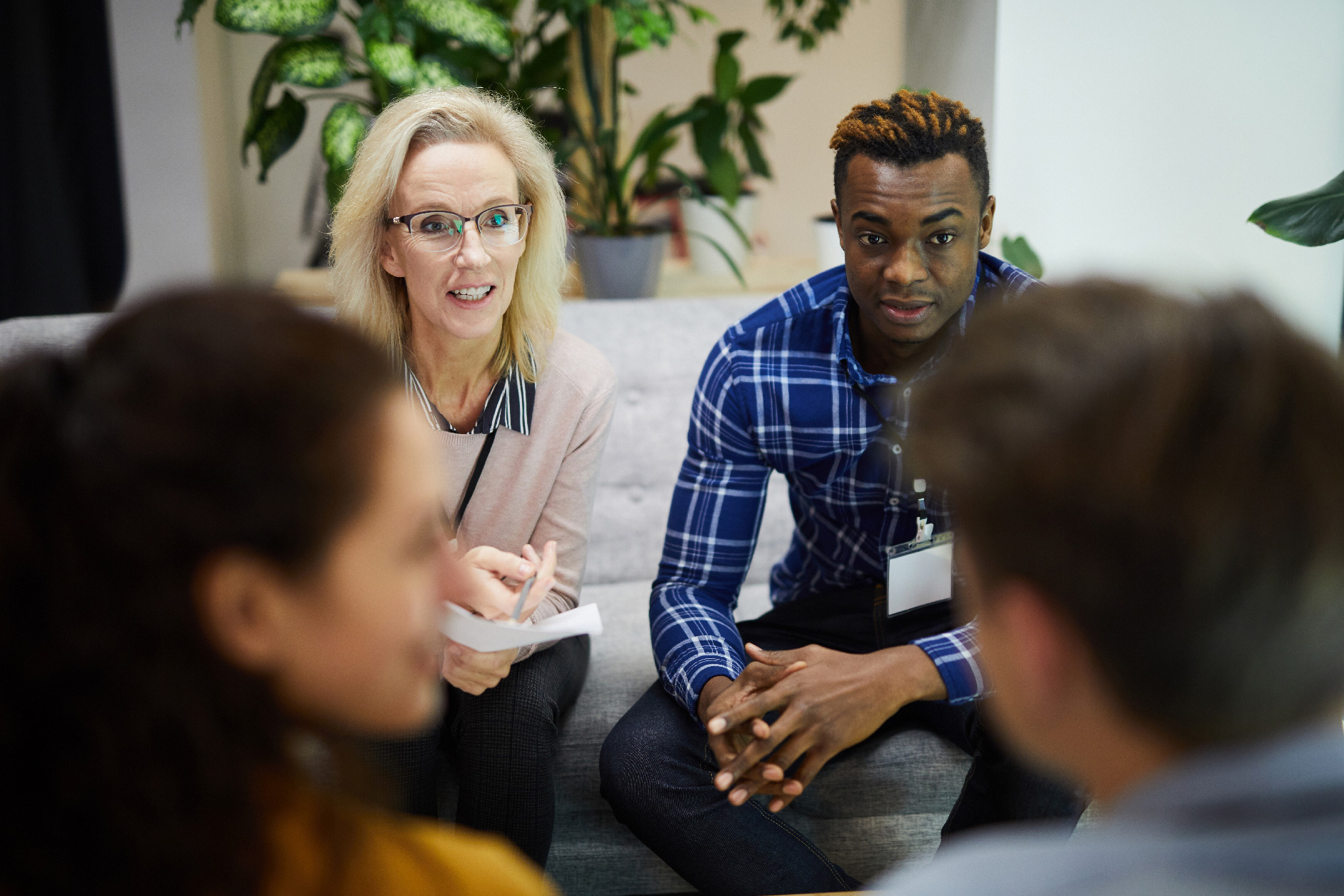 Beth Chandler, YW Boston President & CEO, was recently joined by Patricia J. Williams, a University Professor of Law and Philosophy, and Director of Law, Technology and Ethics at Northeastern University for a conversation on Critical Race Theory (CRT). As a CRT scholar, Professor Williams has published widely in the areas of race, gender, and law.
The conversation's aim was to help provide a better understanding of CRT and the role it can play in furthering diversity, equity, and inclusion (DEI) work, which is critical to all institutions including nonprofit organizations. Here are some important takeaways from this conversation.
What is (and isn't) Critical Race Theory?
Critical Race Theory emerged out of critical legal studies in the 1970s and 1980s that assert that race plays a part in our society's systems, such as our legal system and our education system. Recently many Americans have fought against CRT for fear it is being taught to their children and integrated into DEI programs, though it's taught almost exclusively in graduate-level courses.
As Professor Williams noted, "What [people] are fighting against is not [CRT], but integration." They are fighting against their own discomfort, and the possibility that their children will "become upset about precisely the difficult dialogues that I think we must have." In doing so, they have weakened institutions' diversity, equity, and inclusion initiatives. Learn more about CRT in our previous blog.
We need to frame racism as a systemic issue to create space for understanding and action.
Professor Williams explains, "As adults, we are in a society that has a punitive history. We need to be able to confront this history without the framing as individual faults. Framing [these prejudices] as structural is essential."
CRT helps us understand racism as a systemic part of our institutions, which individuals take part in knowingly or unknowingly. Recognizing this fact will help us root out the racism in our institutions, with the goal of creating more equitable spaces and outcomes.
Building the trust to hold difficult conversations will help us grow.
Beth acknowledged that though challenging, "We need to prepare ourselves to hold difficult conversations, especially with those we seek to make change with, such as our colleagues."
Professor Williams explained that not providing the space or ability for young people to have these conversations engrains in them the belief that talking about racism is taboo. This leaves a community unable to take appropriate measures to address the harm from racial incidents and prevent them in the future.
Professor Williams spoke about the importance of trust in holding authentic conversations. Truly listening to one another can result in participants gaining empathy and potentially changing their mind.
Her point is analogous to YW Boston's DEI philosophy. As Beth shared, "Here at YW Boston we recognize that active listening and relationship building are crucial components within organizations seeking to make positive change together."
For more information on Critical Race Theory, check out the full conversation featuring Beth Chandler and Professor Williams through the link here.
___
About YW Boston
As the first YWCA in the nation, YW Boston has been at the forefront of advancing equity for over 150 years. Through our DE&I Services—such as InclusionBoston and LeadBoston—as well as our advocacy work and youth programming, we help individuals and organizations change policies, practices, attitudes, and behaviors with a goal of creating more inclusive environments where women, people of color, and especially women of color can succeed.
As part of that work, we are helping organizations prioritize Diversity, Equity & Inclusion and become socially connected while staying physically distant. During this time, YW Boston is providing organizations with digital workshops and resources to help them better understand the challenges faced by their employees. For more information, please contact Sheera Bornstein at sheera@ywboston.org.