When:
April 18, 2017 @ 3:30 pm – 5:00 pm
2017-04-18T15:30:00-04:00
2017-04-18T17:00:00-04:00
Where:
Boston NonProfit Center
89 South Street
Boston
MA 02111

Contact:
Deborah Elizabeth Finn, Tech Networks of Boston
617-504-8188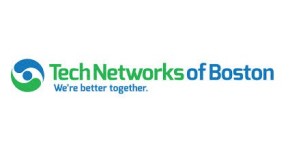 Tech Networks of Boston (TNB) is pleased to invite you to a Roundtable session on how nonprofits can use communications strategies that get results. Our featured guest will be James Burnett, a journalist and social media expert who has previously served as the Boston Foundation's director of public relations and social media.
Here is what James says about this session:
"Nonprofit professionals can expect from this session a basic roadmap of how to woo the news media – how to initiate and maintain relationships with an increasingly harried and overwhelmed mainstream press by aligning topical overtures with journalists' areas of interest. Further, we'll discuss how to use social media to create a miniature "newsrooms" that can help win press coverage indirectly."
Here's a little more about James:
James Burnett is a Boston-based strategic communications consultant. Fresh off a successful two-year stint as the Director of Public Relations for the Boston Foundation – a period in which he nearly doubled the foundation's social media following, expanded its relationship with the news media, and created a clearer path for foundation strategy leaders to be quoted and referenced in news reports, James advises startup and medium-sized businesses and nonprofits on project-based and long-term media strategies. James is also a former journalist – a columnist and senior writer for the Milwaukee Journal Sentinel, the Miami Herald, and most recently the Boston Globe.
We hope that you can join us for a vigorous and informative conversation, in which you will be welcome to share your knowledge and experience with your peers!