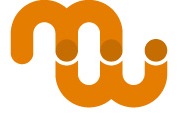 To cut through the clutter and get your message heard on digital channels, especially social media, can seem like a Herculean feat. For nonprofits that have little to no marketing staff, how can they build their online communities, grow engagement, and strengthen connections with supporters through a dynamic online awareness campaign?
In this small group, deep dive intensive workshop, we will review actual case studies from nonprofits that had success with their online awareness and marketing campaigns. Using their examples, we will go into detail each step necessary to run a successful online awareness and marketing campaign for your nonprofit.
During this 2 hour, small group workshop, you will learn:
How to plan and prepare for a successful campaign
How to set SMART goals for the campaign
How to set up your website, email, and social media channels for maximum success
How to identify and recruit Social Media Ambassadors to spread the word
How to launch your campaign with a bang
How to use a Campaign Calendar to consistently promote the campaign after launch
How to measure the success of the campaign
How to build on momentum and keep your new supporters motivated and engaged after the campaign
About our Presenter: Julia C. Campbell, Digital Marketing Strategist, Founder of J Campbell Social Marketing. Julia Campbell has been involved with the social good sector her whole life, from coordinating food drives as a child to volunteering at homeless shelters in high school to assisting NGOs in Senegal, West Africa and beyond.
In her current position, she consults and trains nonprofits on the best ways to use digital tools to raise money and awareness for their organizations. Her blog is consistently featured in the list of Top 150 Nonprofit Blogs in the world, and she is currently publishing a book on storytelling and social media with Charity Channel Press.