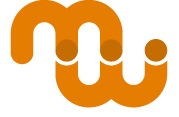 This workshop highlights how to lead, motivate, and inspire your board to unprecedented action for your organization. We will explore how to leverage and achieve greater committee involvement and fund raising assistance, how to conduct empowering and productive board meetings, how to increase performance accountabilities, how to overcome barriers to raising money, and how to strike agreements with your board members to spark new levels of engagement and commitment.
The Foundation for MetroWest is delighted to partner with Chuck Gordon from The New Kensington Group to deliver this workshop designed for Executive Directors and Board Chairs. We require attendance from both the Executive Director and Board Chair.
About our Presenter: Charles B. Gordon, President and CEO, The New Kensington Group
For nearly 30 years, Chuck has served as a senior nonprofit professional and consultant, helping nonprofit organizations in the Boston area and across the country realize their vision by raising increased revenues. Today, Chuck leads the New Kensington Group, a full service consulting firm helping nonprofit leaders grow their organizations. His work focuses on strategic planning, fund raising, executive search, and board leadership and governance support. As a nationally recognized trainer and speaker, he dedicates significant time to building the fund raising capacity of nonprofit professionals and senior volunteers from coast to coast. Chuck serves on the boards of the Wheelock Family Theatre and Boston Children's Theatre, and was named one of Boston's '40 Under 40' by the Boston Business Journal.