When:
April 6, 2017 @ 8:30 am – 11:00 am
2017-04-06T08:30:00-04:00
2017-04-06T11:00:00-04:00
Where:
Boston Marriott Newton
2345 Commonwealth Avenue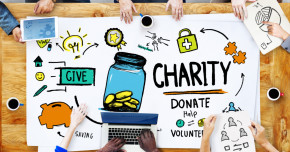 If raising money or increasing donors for your non-profit is your goal, join us for this breakfast event with fund raising trainer and author of Effective Fund Raising: Tools and Techniques for Success, Leslie G. Brody, PhD.
Network with other non-profit leaders and professionals as Dr. Leslie G. Brody provides a directional landscape for raising money for your specific non-profit organizational needs. You are invited to bring your challenges where he will present steps, materials and techniques necessary to achieve fundraising goals.
Dr. Brody is the former President and CEO of the Epilepsy Foundation New England (2003 – 2016) where he increased the organization's fund balances from under $400 to over $2.9 Million. In addition to program and service expansion, he was instrumental in developing the Epilepsy Foundation New England Donation Center, an LLC partnership with SAVERS Retail Thrift Stores. He was honored in November, 2016 by the Foundation for his many years of service and dedication to the Epilepsy Community.
Dr. Brody has over 40 years of experience in the non-profit, corporate, business, and government sectors with expertise in the fields of health care, mental health, substance abuse, management and resource acquisition. He has held executive leadership positions at the Les Brody Associates, Greater Boston Aid to the Blind, Iowa Drug Abuse Authority, Eliot Community Mental Health Center, and Indiana Department of Mental Health.
Dr. Leslie G. Brody is committed to collaborative relationships that engage stakeholders, staff and the community in developing effective programs and services. He has a Ph.D. in Applied Organizational and Community Sociology from Boston University, a MSW from Indiana University and a B.A. in Psychology from the University of Maine. He is a LICSW in Massachusetts.