When:
September 26, 2019 @ 9:00 am – 3:30 pm
2019-09-26T09:00:00-04:00
2019-09-26T15:30:00-04:00
Where:
450 Memorial Banquet Center
450 Memorial Drive
Chicopee
MA 01020

Cost:
Members: $450.00, Non-Members: $900.00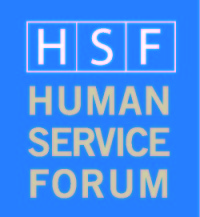 HSF is thrilled to announce our Fall 2019 Supervisory Skills Certificate Series. These interactive and unique trainings will provide new supervisors with a variety of skills and knowledge that they can apply to their positions. *Social Work CEUs available at registration!
This is a 5 session training series. Trainings and dates listed below:
#1 – Management Fundamentals
Thursday, September 26, 2019
9:00 a.m. – 3:30 p.m.
Presenter: Diana Brooks, Diana Brooks Associates
#2 – Nonprofit Finance, Risk Management, & Benefit Strategy
Thursday, October 10, 2019
9:00 a.m. – 3:30 p.m.
Presenters: Tim Gaines, Thomas Dowling, Chris Wisneski , Whittlesey Advising
Benjamin Garvey and Valerie Francis, Insurance Center of New England
#3 – Employment Law 101
Thursday, October 24, 2019
9:00 a.m. – 3:30 p.m.
Presenter: Attorneys Erica Flores and Amelia J. Holstrom, Skoler, Abbott & Presser, PC
#4 – Performance Feedback & Management
Thursday, November 7, 2019
9:00 a.m. – 3:30 p.m.
Presenter: Diana Brooks, Diana Brooks Associates
#5 – Introduction to Innovation and Collaboration
Thursday, November 21, 2019
9:00 a.m. – 3:30 p.m.
Presenter: Paul Silva