When:
December 1, 2016 @ 9:00 am – 2:30 pm
2016-12-01T09:00:00-05:00
2016-12-01T14:30:00-05:00
Where:
NonProfit Center
89 South Street
Boston 02111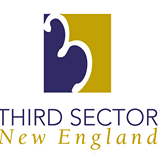 Fundraising 1.0 is an introduction to basic systems and procedures for anyone new to fundraising, from how to handle gifts to thanking donors to reporting and working with the Executive Director and board. This workshop will give you an overview of the role of philanthropy, development, and fundraising in the life of a successful non-profit organization.
Through the training you will learn:
Elements of a successful fundraising plan including database management, annual giving, events, sustaining gifts, donor stewardship, capital campaigns, bequests
The nuts and bolts of an "annual giving" program—including direct mail, segmentation of donors by gift amount and longevity, leadership and solicitation at highest level of giving, and online giving
Overviews of systems and procedures for how to handle gifts, thank donors, and what to include in reports
How to evaluate your program's success and donor retention
Practical ways to engage the ED and the board in fundraising
Resources for supplementary print and online materials
Who is this program for?
Anyone new to fundraising. This program gives you a comprehensive overview of what you need to know from Day 1.
Structure
With handouts, lecture, dialogue, interactive sessions, individual exercises, work in pairs. This workshop is from 9 a.m. to 2:30 p.m.
We will be sending materials ahead of time for all participants so that you get the most out of your workshop day relative to your organization and experience.
Don't forget to use this unlimited discount code for 20% off this training series: MNN2017