When:
September 19, 2019 @ 9:00 am – 3:00 pm
2019-09-19T09:00:00-04:00
2019-09-19T15:00:00-04:00
Where:
La Quinta Inn & Suites
100 Congress St
Springfield, MA
01104

Cost:
HSF Member: $115.00, Not Yet Member: $225.00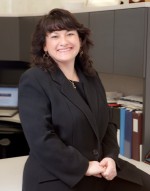 Presented by Christine Singer, this session will focus on putting YOU in the driver's seat by examining both attention and time management from many perspectives. You will be guided to examine what kind of focus and attention you give to work tasks, how you use your time, what things always get done and why some things just do NOT get done. We will review your personal self-management of work priorities, the role of technology in our lives and determine if some changes may be needed to increase both productivity and job satisfaction.
Objectives:
1. Understand the difference between attention management and time management
2. Identify a minimum of three things that get in the way of working more productively as well as realistic solutions
3. Assess how conflict and communication contribute to your success and lack of success
4. Identify when technology supports your work and when it disrupts your work
5. Develop a personal work plan focused on achieving significant results