By Diane Remin, President, MajorDonors.com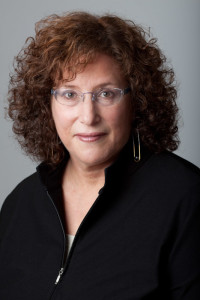 You asked for a gift. The donor replied, "Let me think about it."
Don't negotiate against yourself.
You've just presented a donor with a significant opportunity—whatever that means for your organization. You've done your homework. You're optimistic. But expecting an immediate "yes" is not realistic.
"Let me think about it" is a perfectly natural response. Resist the temptation to jump into negotiations or end the visit without learning more.
Be Sherlock Holmes
You want to better understand what the donor is thinking.   It may be about the amount – but it also may be the timing or even something about the project, itself.  Project/program, amount and timing encompass much of the possible terrain.  It is also possible that "Let me think about it" is a brush-off.  If it is, you want to know that, too.  And by exploring further, you are likely to find out.
The technique is project/program, amount, timing (P.A.T.) PAT yourself on the back to remember it!
Step 1:  Acknowledge the reply:  "I understand you want to think about this opportunity, Susan."
Step 2:  Project/Program: Confirm that the donor is on board with the project/program. If the donor does not think the opportunity makes sense, game over.  That said, it is unlikely that you have arrived at this point only to discover a lack of enthusiasm.  Most of the time, your yes/no question about the project/program will have returned the donor to "yes" mode.
Step 3:  Amount: Does the amount reflect the type of difference the donor would like to make with this particular opportunity, e.g., "I understand you would like to think it over, Susan, but I'd like to confirm that $25,000/year for four years is the kind of impact you would like to have once you've given it some thought."
You are listening for any form of "yes, I just need to think it over" (or talk to my spouse, accountant, etc.). With a "yes," move to step 5 unless timing issues have been raised.
Only negotiate if you get an absolute "no," i.e., "There is no way we can/will do $25,000/year."
Step 4:  Timing: Timing issues sound like, "My daughter is getting married, I have two kids in college, I have other commitments, etc."
You can try delaying the start date or scaling the gift so that the payments start small and grow over time. If that doesn't work, get permission to keep the donor updated and return in the future.
Step 5:  Do not leave without permission for the next step.
Propose an in-person follow-up visit so you can be there in-person to answer any questions that may arise..
If the donor rejects an in-person follow-up, come to agreement on a time for a follow-up phone call.
Note: If the donor won't agree to a specific time for follow-up, you may be getting the brush-off.
Summary:  Continue the conversation when a donor says, "Let me think about it."  Your job is to learn more about what is on the donor's mind. Is it the project, the amount, and/or the timing that is keeping him/her from taking action right now?  Solve the issue if you can (it may be that the donor simply needs to think about it—which is fine).  Leave with a permission-based next step.