By YW Boston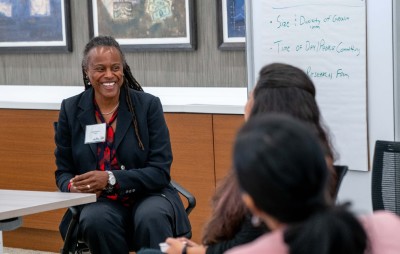 As more nonprofits make organizational commitments in response to demands for greater diversity, equity, and inclusion (DEI), YW Boston has compiled a list of things to consider when ensuring a more successful implementation of these DEI strategies.
Consider a dedicated DEI role within your organization
There is a lot of work to be done to improve diversity, equity, and inclusion within organizations. And so, one way for organizations to set themselves up for success is to have an internal role that is solely dedicated to DEI. This does not necessarily have to involve a new external hire. The important thing to remember is to build sufficient capacity, don't just add additional DEI responsibilities to an existing employee's job description. Be intentional and consider what a new DEI role could look like within your organization, and how it could either be filled by shifting someone's role internally or hiring specifically for this role.
Provide robust support to your DEI staff
That said, it's important to set your organization's DEI role up for success. If your organization already has a dedicated DEI staff member, this might mean growing your DEI team or finding additional ways to support them. One important aspect when it comes to supporting DEI staff is to have a deep understanding of what your organization's needs are and what you would like your DEI staff to help you achieve. Clarity about your organizational goals will help DEI staff develop more effective assessments and workplans.
Avoid creating silos between your DEI initiatives and the rest of your organization
The work of DEI professionals is to evolve the organization's culture to a place where DE&I is centered in every initiative and department. To do this, you must ensure DEI staff have access to other departments and projects. Every department might have different perspectives on what DEI means to them, or even different readiness when it comes to embracing the work. By limiting your DEI staff's reach, your organization risks limiting the amount of success your DEI initiatives can achieve.
Encourage organization-wide participation
Having dedicated DEI staff within your nonprofit is just one part of organizational DEI strategy. An important part of fostering greater organization-wide acceptance and engagement is to encourage and model participation. This could mean sending internal DEI updates, encouraging staff to ask questions about new initiatives, building relationships between all-staff and DEI staff, or implementing processes for giving feedback about DEI efforts.
If you would like to access more resources about diversity, equity, and inclusion at work, refer to our Racial Justice and Diversity, Equity, and Inclusion Resources.
___
About YW Boston
As the first YWCA in the nation, YW Boston has been at the forefront of advancing equity for over 150 years. Through our DE&I services—InclusionBoston and LeadBoston—as well as our advocacy work and youth programming, we help individuals and organizations change policies, practices, attitudes, and behaviors with a goal of creating more inclusive environments where women, people of color, and especially women of color can succeed.
As part of that work, we are helping organizations prioritize Diversity, Equity & Inclusion and become socially connected while staying physically distant. During this time, YW Boston is providing organizations with digital workshops and resources to help them better understand the challenges faced by their employees. For more information, please contact Sheera Bornstein at sheera@ywboston.org.