By Pamela Civins, Executive Director, Boston Partners in Education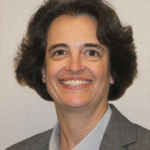 I've had the privilege of leading the nonprofit organization Boston Partners in Education for the last 11 years. When I joined the organization in 2006, we were in the midst of an identity crisis and needed to get back on track if we wanted to continue serving students in the Boston Public Schools. I decided the first thing I needed to do was listen. After consulting past Board and staff members of the organization, I came away with some valuable lessons that have helped us transform Boston Partners into the successful organization that it is today. Here are five lessons we have learned over our 50 years of supporting Boston's young people and engaging our community members.
Warning: it's not all glamorous, but it is worth the investment!
5. Create, maintain and use solid management systems for programming and fundraising. I always tell my staff, "We are in the business of building relationships." But in order to do our work, we have to put systems in place for tracking progress and outcomes so that everyone is on the same page. Invest in a CRM database that works for your organization, and proceed to use it well.
This then allows all of us on staff and our Board of Directors to conduct our main business — building strong relationships throughout our community.
4. Provide staff, including leadership, ample opportunities for professional development.
No one knows everything and there is always room to strengthen knowledge and skills. Younger staff need an opportunity to learn, grow and take on new responsibilities, like managing internal teams, for example.
For veteran staff, even the executive director, opportunities for professional development help refine skills and build some critical new ones. In my case, for instance, it was to improve my public speaking skills. With a workshop, some great tips on how to get better, and a lot of practice, I can now face a crowd of 500-plus people and represent Boston Partners in Education with the poise and conviction of a strong, respectable leader.
3. Invest in marketing and communications.
Marketing and public relations are critical to success. The community needs to know you exist and why, brands need to be recognizable, and the good work being accomplished should be amplified in the news, on digital channels and at community events.
This leads to developing ambassadors for your organization. For us, helping our Board of Directors talk about Boston Partners in Education with consistent messaging about what our organization does, along with the reasons why they are personally involved and invested, has been a great way to cultivate new friends and new individual and corporate donors.
Having a consistent message that your staff, Board, and friends of the organization are aware of and believe in, activates the internal team as ambassadors as well, allowing them to spread the word about the good work being done in support of our community.
2. Be everywhere, all the time. Invest in ensuring that staff, Board and friends of the organization are out in our community representing the work your nonprofit is doing. If there is a community meeting, send someone. If you are recruiting volunteers, have a table at volunteer fairs around the City. If you are working with a government office, be sure leaders and staff in that office know who your organization is and the work you are doing. If your work can be effected or is related to ongoing policy discussion, join the conversation.
For example, when Mayor Walsh was new to Boston, I made sure that I attended different events where he was speaking and then took time to shake his hand and introduce myself to him. A few months later, we reached out to the Mayor and his office asking if he would participate in our middle school reading initiative, the Big Cheese Reads, and he was happy to jump on board. The conscious effort to be active in the community got him into a Boston Public Schools building, reading aloud and talking with middle school students. It's a win/win/win — the students get to meet their Mayor; the Mayor gets to meet his future constituents; and Boston Partners in Education gets to make this important introduction to all involved.
1. Invest in strong leadership for the organization.
I am most proud of developing a team of leaders in Boston Partners in Education at all levels. I've had a great Board of Directors who have supported my professional growth, and have been able to provide the organization a solid strategic direction, identifying priorities and making them actionable — the key to improving what we do in order to meet our mission.
In 2006, the organization did not have a management team. As time went on, I realized for me to be most effective in my role and for others to be most effective in their roles, we needed to come together as a group to discuss opportunities and challenges Boston Partners was contemplating. Having this team has directly helped to improve the quality of our work over the years. These are strong managers and leaders in the work they do day in and day out. With the correct leaders in place on staff, our organization continues to evolve and perform our work more efficiently each year.
Demonstrating your trust in staff is critical to growth. I've become a strong leader thanks in part to my investment in staff who have been willing and eager to take on more and more responsibility and challenge themselves over the years. With a strategic direction and an action plan that is reviewed and updated often, an organization will be able to bring on talent who will stay and ensure that work in the community is being done.
Strengthening your nonprofit takes time. It depends on individuals who believe in the mission and people working to meet the mission. It requires patience to overcome the inevitable bumps in the road. These are just a few of the lessons we, at Boston Partners in Education, have learned over the years.
What has remained consistent — through rewarding and challenging times — is that our work has focused on helping students in Boston succeed academically and personally. That has been our priority for 50 years, and we continue our work to determine how to best ensure our young people, their teachers and our community members are having the best learning experience, together. This helps us achieve our ultimate goal: ensuring that students in Boston are staying in school, achieving, and graduating from high school on time. This is our contribution to our community and we believe that it's an important one. We will continue to seek advice and learn lessons from our peers as we head into the next 50 years.
Pamela Civins is the Executive Director of Boston Partners in Education, a nonprofit organization dedicated to supporting students in the Boston Public Schools (BPS) through in-classroom academic mentoring services. To learn more or to become an academic mentor, visit www.bostonpartners.org.